Plans by the National Commission for Minorities (NCM), an autonomous body representing India's religious minorities, to arrange talks between Christian and Hindu groups in the wake of continued attacks on Christian targets have come up against major difficulties, prompting a major debate within churches about dialogue with the fundamentalist Hindu groups which are critical of Christians.Major Christian groups are now to meet to decide a common approach to dialogue with fundamentalist Hindus.The NCM, which is funded by India's federal government and was set up to protect the interests of religious minorities (82 percent of India's billion citizens are Hindu), announced late last month that church leaders would soon meet representatives of Hindu fundamentalist groups like VHP (Vishwa Hindu Parishad—World Hindu Council) and Bajrang Dal "to remove discord, disharmony and misgivings between the two communities." However, despite the publicity given to the proposed meeting, listed for July 11, it never took place. And now the proposed dialogue itself is becoming the focus of a sometimes bitter public debate between Hindus and Christians.NCM officials met Protestant and Catholic leaders on June 27 as they arrived in New Delhi for the funeral of Archbishop Alan Basil de Lastic, president of the Catholic Bishops' Conference of India (CBCI), who died last month in a car accident in Poland. But a few days later church leaders were surprised to learn in the media that the dialogue would take place on July 11. The date had been fixed "without informing or consulting" them, they told ENI."We were taken by surprise. We never discussed any date, agenda or the groups that would represent Hindus," Bishop Vinod Peter, president of National Council of Churches in India, representing 29 Orthodox and Protestant churches, told ENI.Bishop Peter, who is also the moderator of Church of North India, added that a meeting of NCCI member churches and Catholics representatives had already been scheduled for July 11 in Nagpur in central India, where the NCCI is based.Criticism of the NCM's handling of the plans has also prompted debate in church circles over the need for the dialogue. Some Christian groups questioned the wisdom of holding dialogue with those whom they described as "fascist."A prominent media commentator and Catholic priest, C.M. Paul, said that NCM claims that the dialogue was needed to "remove discord, disharmony and misgivings between the two communities" was "a lie.""There is absolutely no communal conflict between Christians and Hindus in India," he said in an open letter to church leaders, adding that ongoing anti-Christian violence was the work of "a well-planned, long-range, nation-wide criminal agenda of a fascist cadre."At the same time VHP leaders criticized Christians, accusing them of fearing that dialogue would expose Christian bids to convert Hindus. Some newspapers also criticized Christians, blaming them for the fact that the July 11 meeting did not take place.John Joseph, a Christian member of the NCM, rejected accusations that the commission had been trying to "discredit" churches over the failed meeting.When asked why NCM chose July 11 at short notice and without consulting church leaders, Joseph told ENI: "I do not want to comment on that. Our [NCM's] aim is to promote communal harmony."At the end of their July 11 meeting at NCCI headquarters in Nagpur, 60 church leaders—Protestant, Orthodox, Evangelical, and Roman Catholic—declared in a statement that "the present environment is not conducive to serious dialogue with fundamentalist groups."The meeting's participants also agreed that "hate literature produced by the [Hindu] fundamental forces points to their intentions and methods."Denying the accusation that the church was avoiding dialogue, Bishop Peter stated that "dialogue is not a new concept for the church, and it is not shy of dialogue.""Genuine and meaningful dialogue cannot be held in a charged atmosphere or with a biased mind. There should be an open mind for the dialogue to succeed," the NCCI president told ENI.Archbishop Cyril mar Baselios Malancharuvil of Trivandrum, in south India, the new president of the CBCI, said that "the Catholic Church will not rush into dialogue without taking other churches into confidence.""We [the churches] need to evolve a consensus on basic questions before we enter into dialogue them," the archbishop told ENI.The NCCI and the CBCI are soon to hold a joint meeting to reach a consensus on the best Christian response to the proposed dialogue with Hindu groups.The church leaders meeting at NCCI headquarters also urged the Indian government "to undertake measures to instill confidence in the minds" of Christians following attacks on Christian targets."The state has responded very feebly to the demands of the minorities for justice, protection and security," the church leaders said in their joint statement."The past 30 months have witnessed several hundred criminal cases ranging from rape, looting, arson, bombing, murder, molestation and exhumation of graves to desecration of places of worship. We are appalled at the way the cases have been handled," the church leaders said.
Copyright © 2000 ENI.Other media coverage of the failed NCM meeting includes:Bishops' body sore with goodwill talks format -- The Times of India (July 15) Christian leaders fail to turn up for talks with VHP -- The Times of India (July 12) Not a talking point -- The Economic Times (July 15) Church leaders to discuss communal situation -- The Times of India (July 11) Indian Hindus and Christians' meeting postponed -- BBC (July 10) Attack on Christians: NHRC steps in, seeks report -- The Hindustan Times (July 10) Catholic leader wants talks with wider Hindu group -- The Times of India (July 6) NCM to initiate talks with Christian, Hindu leaders -- The Times of India (June 27)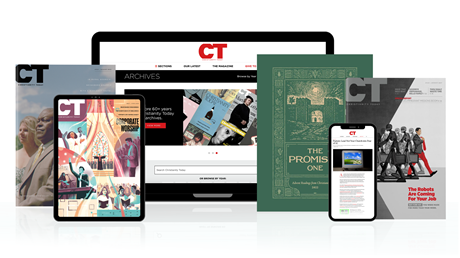 Subscribe to Christianity Today and get access to this article plus 65+ years of archives.
Home delivery of CT magazine
Complete access to articles on ChristianityToday.com
Over 120 years of magazine archives plus full access to all of CT's online archives
Subscribe Now
Plans to Resolve India's Interfaith Tensions Face Delays and Accusations
Plans to Resolve India's Interfaith Tensions Face ...