Robert Seiple, the American government's first ambassador for religious freedom, will leave his post in September.Seiple, former president of World Vision, was appointed by President Clinton in 1998 to promote religious freedom and reconciliation between parties in conflict along religious lines. Seiple will leave to set up a global think tank on religious freedom located at Eastern College on the outskirts of Philadelphia. It is unclear whether Seiple's replacement will be appointed by Clinton or next year by the new president.Starting in the late 1990s, Congress moved to establish religious human rights as an official U.S. foreign policy concern. In 1997 the Clinton administration appointed the U.S. State Dept Advisory Committee on Religious Freedom Abroad. The following year, Congress created the ambassadorship, mandated an annual report on religious human rights, and appointed the U.S. Commission on International Religious Freedom.Before 1997, human-rights organizations and the Washington bureaucracy had given little concern to religious persecution. But Seiple's presence, and the annual State Department reports mandated by Congress, have brought new legitimacy to concerns about religious human rights."I don't think we could have found a better man for the post," says Rich Cizik of the National Association of Evangelicals.
Persistent Advocate
Seiple is known as a persistent but diplomatic advocate of religious human rights. Carol Hamrin, a recently retired State Department official, believes Seiple has established credibility for his office and religious human rights."He is not a rabble-rouser or a table-pounder that would just alienate all the State Department officers in the bureaus," Hamrin says. "But he also sticks to his concerns and makes it impossible for them to be sidelined."Nevertheless, Seiple says, his few low points in his two years as ambassador occurred when dealing with the politics in Washington. "I don't have low points when I am traveling—it's when I get back."During an interview with Christianity Today, Seiple showed his only hint of anger when asked why State isn't showing embassy reporting on the slaughter of Christians in Indonesia to the U.S. Commission on Religious Freedom. "It's a bureaucratic hitch," says the former Marine and Vietnam veteran. "I'm a type-A personality, and it will be handled very soon, soon."Seiple says his reconciliation projects in Kosovo, Lebanon, Indonesia, and the United States are still in the beginning stages and "will take a lot of time." In 1999 Seiple launched the Islamic Roundtable to bring moderate American Muslims into the discussion of religious human rights. Praising "the beauty and richness of the Muslim faith," Seiple held out high hopes for finding common ground.Muslims remain wary, however, and Seiple was unable to name any participant who will openly defend the religious human rights of Christians. "We are closer," Seiple says, but Muslims still believe that Christians are protected but not the Muslims. The U.S. Commission on Religious Freedom does have a Muslim member, Laila Al-Marayati.Seiple says reconciliation must begin with baby steps when feelings are raw. "Reconciliation ain't for sissies. When we first went into Bosnia in 1996, you could not even use the word reconciliation. But we found points of commonality. In some cases it was pickup volleyball or parents working together."Seiple also blamed some of the setbacks of his tenure on insensitive missionaries. He scathingly criticized some mission efforts in Russia. Calling them "an assault on Russia," Seiple said that the behavior of some Western missionaries was akin to "the great Oklahoma land rush; everybody threw their Bibles in the back of their Conestoga wagons and came running."Seiple claims the missionaries had a tremendous insensitivity to the Russian Orthodox Church, which reacted by pushing laws restricting religious freedom."Virtually all my work with Russia deals with the abuses around this legislation," Seiple says. He believes Western missionaries should have acknowledged a remnant in the Orthodox Church that is alive and capable of being built up. "Now, it is going to take years for the Russian government to amend its laws so that other Christians can go back in."Seiple also faced increasing religious persecution in China, India, Sudan, and Indonesia. After State Department reports excoriated abuses of religious rights in China and India, those nations barred Seiple. "In China, the problems were spinning out of control. China had to be lifted up as a persecuting country," Seiple says. "We have to keep faith with people who have no voice in China and are being persecuted."Seiple is concerned that activists expect too much too fast from China. We "must manage our expectation in the short term," he says. Diplomacy having failed, Seiple suggests that business leaders, human-rights advocates, and churches need to concentrate on long-term gains.Seiple believes that understanding the causes of religious persecution can lead to solutions. His new Institute for Global Engagement will look at "the horrific identity conflicts and the bad methodology on the part of Christians."When Seiple became an ambassador, he recalled the face of a young Lebanese girl left for dead with a cross carved on her chest. She became a reconciler. "For me that is the face of religious freedom and reconciliation," he says.
Tony Carnes is Senior News Writer for Christianity Today.
Photography by Bill Youngblood.
Previous Christianity Today articles on Robert Seiple and the Council on International Religious Freedom include:Religious Freedom Report Released | A summary of the first official U.S. report on religious persecution worldwide. (October 25, 1999) Editorial: Persecution Is Persecution Is Persecution (August 9,1999) Religious Freedom Panel in Place | Senate confirms appointments of Seiple and team. (June 14, 1999) The Jew Who Is Saving Christians | Michael Horowitz played a tremendous role in the formation of the Council on International Religious Freedom. (March 1, 1999) De-Seiple-ing World Vision | Seiple talks with CT about his move from World Vision, ties to Eastern College and his new post as ambassador-at-large for International Religious Freedom. (June 15, 1998)The earliest Council on International Religious Freedom report was released in 1999, the first annual report followed in May of 2000. Both highlighted persecution in China, Sudan and other nations. The CIRF site itself takes a long time to load but is replete with information, including a biographical sketch of Seiple.PBS's Religion and Ethics Newsweeklyinterviewed Seiple in September after the release of the U.S. State Department's first report on religious freedom.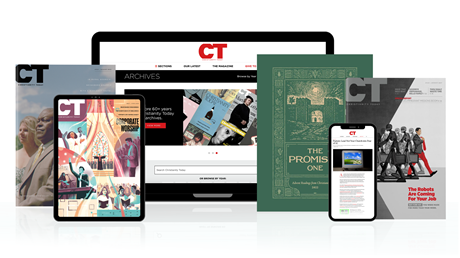 Subscribe to Christianity Today and get access to this article plus 65+ years of archives.
Home delivery of CT magazine
Complete access to articles on ChristianityToday.com
Over 120 years of magazine archives plus full access to all of CT's online archives
Subscribe Now
U.S. Ambassador for Religious Freedom to Resign
U.S. Ambassador for Religious Freedom to Resign