Austrian church leaders have declared that foreign criticism of their nation - where the far-right Freedom Party (FPO) is now part of the government - shows a lack of understanding and could be highly damaging. Church leaders told ENI that efforts by foreign governments to isolate Austria could be dangerous. The leader of Austria's Lutherans said that anti-Austrian actions were making Jorg Haider, controversial head of the FPO, Austria's most famous citizen. But the church leaders welcomed a pledge of support from the Conference of European Church's (CEC), Europe's leading ecumenical organisation. "This letter of solidarity shows we can maintain normal relations with other churches and answers our request for a critical dialogue," said Roman Catholic nun Christine Gleixner, who is president of Austria's Ecumenical Council. She was commenting on a letter sent on 14 February by Keith Clements, CEC's general secretary, promising "deepest solidarity" with Austria's churches in their stand against "racism, xenophobia and anti-semitism". Gleixner said: "Although we can't speak politically [about the Freedom Party], we've expressed our position very clearly from the beginning, drawing on the biblical foundations of our Christian faith."
She said the Ecumenical Council's 14 member churches had shown "full continuity" in all public statements since the FPO's election success last October. The council planned to invite political groups to an "open dialogue programme" next month, she said. "It's important to recognise that all 14 churches are following the same line and giving the same message," added Gleixner. "At a time when the reaction of other countries is difficult to accept, we're glad the churches have given a different answer."
Austria is a member of the European Union, but other EU member nations have been highly critical of the Freedom Party's new place in the government. Israel and the United States have also registered their displeasure over developments in Austria. However, churches and related organizations, both inside Austria and abroad, have been careful not to express direct criticism of the democratically-elected government. Instead they have repeated earlier warnings of the need for openness and tolerance - one of the Freedom Party's main policies is directed against the arrival of foreigners in Austria, which has become the preferred refuge of many of those fleeing the troubled nations of Eastern Europe.
A spokesman for the Roman Catholic archdiocese of Vienna also welcomed Clements' letter, but warned that his church, which claims 70 percent of Austria's 7.8 million citizens as members, could not "influence the formation of governments".
"It's vitally important that the churches aren't cold-shouldering us, as governments are," said the spokesman, Erich Leichtenberger. "We must prevent the isolation of Austria and its people. "But we can only do this if our friends help us."
The European Union froze bilateral links with Austria after the 4 February unveiling of a coalition government bringing together the conservative Austrian People's Party (OVP) and the FPO, whose leader, Jorg Haider, is notorious for his pro-Nazi and anti-foreigner views.
The formation of the new government has prompted mass demonstrations in Austria. On Saturday, 19 February, 150 000 people gathered in central Vienna to protest against the Freedom Party. Smaller protests were also held across Europe - in Paris, Grenoble, Lyon, Strasbourg, London, Oslo, Brussels, Prague and Belgrade.
Fifty-year-old Haider, whose party holds half the new government's 10 ministries, including defence, foreign affairs and justice, campaigned for curbs on immigration, as well as increased job creation and family support. But he himself is not a member of the cabinet, and safeguards have been put in place to prevent the resurgence of extreme racism in government policies.
As well as organising "prayers for the homeland" on 6 February, the Ecumenical Council appealed to church bodies abroad on 11 February to oppose Austria's isolation, adding that the EU sanctions had "magnified internal tensions" and polarised attitudes.
The head of the Catholic Church in Austria, Cardinal Christoph Schonborn, also criticised the EU, claiming that its "condemnation of the whole country and its inhabitants" had hurt "the many Austrians who are convinced Europeans".
"Every government, including the present one, has the right to be judged on its actions," Cardinal Schonborn said on 4 February. "Strident foreign reactions can be psychologically justified in the light of 20th-century experiences. But they also overlook the fact that for the past 50 years Austria has been a particularly stable and democratic country, engaged in humanitarian assistance and faithful to its constitution."
Keith Clements, in his letter of 14 February, said that in June 1997 Austria's churches had hosted the Second European Ecumenical Assembly at Graz, which committed all denominations to defend "victims of social injustice" and to champion the "dignity of refugees and migrants".
He added that they could expect "deepest solidarity" from fellow-Christians abroad in their attempts to "deepen responsible public debate, challenge racism and xenophobia, defend the rights of the disadvantaged and the stranger, prevent any erosion of human rights and democratic values, and confront misleading versions of past history".
"Opinions will differ on whether there was no alternative to the Freedom Party's inclusion in the new government. It has indeed to be recognised that the Freedom Party remains a minority group, and that there are large and influential sections of Austrian opinion strongly opposed to it," CEC's general secretary continued. "But it is a matter for the most serious reflection that in a modern European democracy and European Union member-state, a political movement appealing to and fostering attitudes so threatening to justice, peace and human rights has been able to acquire so much public legitimacy."
Welcoming the letter, the presiding bishop of Austria's 340 000-member Evangelical Lutheran church, Herwit Sturm, said it signalled that Christian communities were "seeing the situation differently" from the critics abroad. He added that his own church had exchanged advice with Lutheran and Reformed leaders in France and Belgium on how to confront hostility to foreigners.
The bishop, who also co-chairs the Ecumenical Council, said the FPO was "a democratic party which has come close to the edge, but hasn't gone beyond it".
He added that it had had ministers for several years in six of Austria's nine provincial governments, all which had behaved "quite normally". The bishop said he believed the new premier, Wolfgang Schussel of the People's Party, who is a committed Christian, would ensure his government abided by its statement of principles.
"The EU's harsh response is already having the opposite effect of what was intended, by making Haider the best-known Austrian in Europe", Bishop Sturm told ENI. "But some of the language in Reverend Clements' letter is also exaggerated. The support [among the electorate] for the FPO is a protest against the current political situation, rather than a sign of hostility to foreigners. The fact that so many people are demonstrating their opposition to racism and anti-semitism is also a good development."
The inauguration of the OVP-FPO government follows growing tension over minorities in Austria, where foreigners make up a tenth of the population, and 18 percent of the 1.6 million inhabitants of the capital, Vienna.
In November the chairman of Austria's Jewish Religious Council, Ariel Muzicant, said on national television that anti-immigrant campaigning by Haider had triggered 80 attacks on Jews and a tenfold increase in threatening letters since the 3 October election.
However, several foreign commentators have criticised the Austrian churches' stance, including Le Monde newspaper in Paris, whose religion writer compared the "timidity" of Roman Catholic leaders to the silence of church officials in pre-war Nazi Germany.
Erich Leichtenberger said Le Monde's comments had been a "clear case of uninformed journalism". He added that Cardinal Schonborn had issued numerous statements against racism and "anti-immigrant propaganda".
"For over 50 years, Austria's bishops have followed the practice of not interfering in party politics or the formation of governments", the Vienna archdiocese spokesman said. "But the church has repeatedly criticised FPO attitudes which conflict with the Christian viewpoint. It's closely observing what the new government is doing, and will be very outspoken if any human rights violations occur."
He added that it was also working to calm the "angry reactions against the rest of Europe" caused by EU sanctions. "The church cannot determine people's political decisions anywhere in the world - it can only try to educate their consciences."
"Racism has become a central issue in other European countries too, and this is a challenge for all Christian churches. But Austria has been governed for almost four decades by the same two parties, who colonised public life and controlled all positions. If Europeans have trouble understanding why so many people voted for the so-called Freedom Party, they should remember this was largely a protest rather than an expression of racist opinions."
© Ecumenical News International. Used by permission.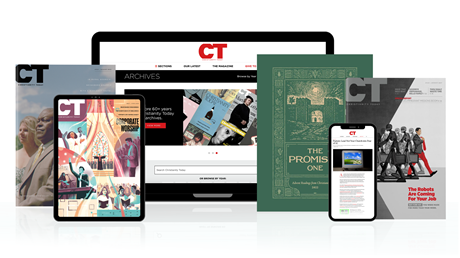 Annual & Monthly subscriptions available.
Print & Digital Issues of CT magazine
Complete access to every article on ChristianityToday.com
Unlimited access to 65+ years of CT's online archives
Member-only special issues
Subscribe
Austria's Christians gain support in stand against racism
Austria's Christians gain support in stand against racism