Foster Children of Color Need Empathy, Sensitivity and Justice
Good intentions are not enough in a field where best practices, like kinship care, are relatively new.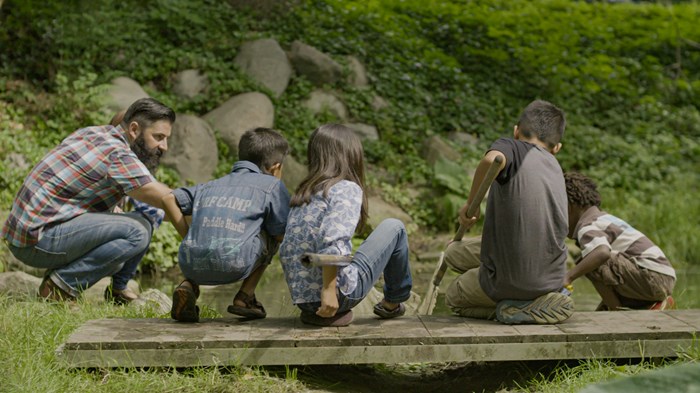 I am a mother of seven, including four who were adopted after spending several years in a broken foster care system. I — like so many others who want to help, protect and minister to vulnerable children — began my journey with good intentions.
But I've seen firsthand how these good intentions may not be enough. We need to better understand the backgrounds and situations of the children who need us, how best to care for them and how to navigate the foster care and adoption system more broadly.
I frequently meet with pastors and churches who have servant hearts and adoption or foster care ministries. But within that eagerness to do charitable work is a disconnect I see time and time again: Predominantly white churches from the suburbs filled with well-meaning people who cannot understand the life experiences of the primarily minority communities they are serving.
This disconnect causes them to question the family's parenting style, discipline techniques, choices, decisions and way of life. Some even wanted to permanently parent these children themselves.
This is not the answer. I am asking all who seek to minister to vulnerable children: Stop for a moment and listen. Listen, because it is morally critical that you learn.
Let's begin by discussing the modern child welfare system. It's a relatively new creation. Until states began developing foster care systems in the mid- to late 1800s, children were primarily cared for by extended family, generous neighbors in their communities or by orphanages.
But for Black families, informal care for children continued just as it had been for well over a century longer. Black grandmothers, aunts, uncles, cousins, neighbors and family friends rallied around struggling parents to support, care for and raise children without the involvement of child welfare workers.
The child welfare system did not embrace this model of kinship care until 1979, when the Supreme Court in Miller v. Youakim established kinship foster care as a lawful way to care for children who couldn't remain safely at home. It wasn't until after World War II that child welfare systems even allowed Black children and families to access services.
The fact is, the U.S. child welfare system was not designed with Black children and families in mind. This is true despite the fact that Black children have been overrepresented in this system for decades. It's also true that the child welfare system has incurred generational traumas in Black children and families, and that injustices persist to this day.
Black families are subject to higher rates of Child Protective Services involvement than other families. Once CPS is involved, the rates of family separation are higher. Black children spend more time in foster care. They're less likely to reunite with their families.
This is all part of our history. We can't change the past, but we can and we must acknowledge it. During National Foster Care Month, there is no better time than working to change the present. This is some of the most important work that child welfare organizations like Bethany Christian Services can do right now.
We have so much love to give, and so much zeal for changing the lives of vulnerable children and families. Let's do it right–and with humility. We need to truly get to know and come to accept the neighbors we seek to love and listen to them without judgment or condemnation.
The Bible tells us so, explicitly. In Luke 18:9-14, Jesus tells a story about a Pharisee and a tax collector. Jesus says the Pharisee stood up and prayed, "God, I thank you that I am not like other people—robbers, evildoers, adulterers—or even like this tax collector."
The Pharisee believed he was more worthy of God's love and favor than the tax collector. Meanwhile, the tax collector prayed quietly, head down, seeking forgiveness. Jesus proclaims that the tax collector was the one justified before God due to his humility and remorse.
We are called to be like this tax collector.
And I know we can embrace this calling. I am encouraged daily by the faith and enthusiasm and joy I see in those who've been called to foster care and adoption.
But if we are to be in service of others, we must intentionally walk alongside them instead of walking in front of them. We cannot proclaim that our way of doing things is the only right way to do them.
Jesus lived life in community with those he served. He met His disciples and followers where they were. He listened to them, understood them truly and responded with love to their needs.
In doing the same, we can minister effectively to vulnerable children and families in our communities. We can minister without judgment or condemnation; and, in doing so, grow that much closer to God.
Dr. Kimberly Offutt is the National Director of Foster Care Adoption at Bethany Christian Services and author of the book They Need You Now: A Mother's Plea for the Church to Embrace Adoption
The Better Samaritan is a part of CT's Blog Forum. Support the work of CT. Subscribe and get one year free.
The views of the blogger do not necessarily reflect those of Christianity Today.