Together We Can—and Must—Transform Domestic Adoption Abroad
By changing the way we think about orphan care, we can see children raised in families, not buildings.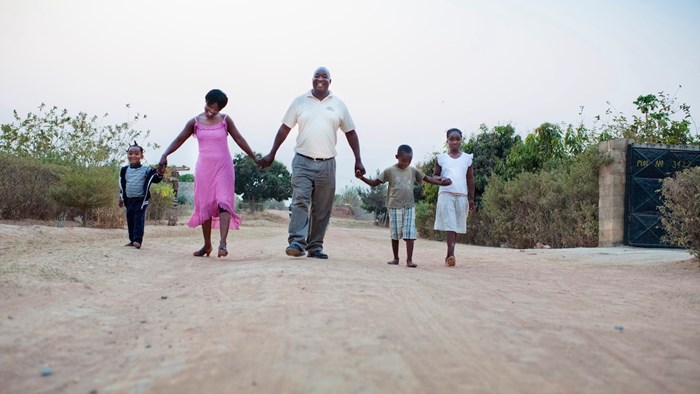 Americans often think of orphanages and overseas adoptions as being the only solutions for orphans and vulnerable children in regions like Africa, Asia, or Latin America. However, domestic adoption in these regions is a viable alternative—I would know, because that's my story.
37 years ago, I was domestically adopted as an infant in Kenya. At that time, legal domestic adoption was highly stigmatized, misunderstood and avoided. When my adoptive mom passed away, I found myself in an inheritance tussle with her family. Through this, I realized how much she'd protected me as a child. Her resilience inspires me to fight for a better future for both adoptive parents and adoptees.
Since then, domestic adoption in Kenya has taken tremendous steps in the right direction. Networks of adoptive families have formed associations to serve as supportive platforms for current and prospective adoptive families. Each week, passionate ministers take to the pulpit and proclaim the gospel of adoption. Other African countries like Uganda and Rwanda are undergoing a dramatic awakening to the joy and goodness of domestic adoption. And it doesn't end there. I've realized through my work in global advocacy that this awakening is happening across the globe!
Despite growing awareness in many regions, it seems that American Christians haven't heard this message. Polling shows that the vast majority think of residential care facilities, like orphanages and children's homes, as positive for children and necessary for society. Each year, they give an estimated $2.5 billion dollars to such institutions. The complex effect of their charitable giving is that resources are disproportionately distributed in the community and concentrated in orphanages. Meanwhile, poor families in the community are severely under-supported and rarely regarded as competent or worthy parents.
The problem facing global adoption and orphan care is avoidable. With greater awareness, American Christians can join the movement to shift their support away from orphanages and instead invest in family care. This includes supporting a child's biological family so they can care well for their child. It also includes building up local foster and adoptive families for children who are unable to stay with relatives. A growing network of U.S.-based organizations and ministries are uniting to strengthen families instead of funding residential care internationally.
Domestic adoption is an important area to invest in. Newly-formed, global networks of adoptive parents and adoptees are uplifting isolated families to prevent harsh treatment like my mother experienced and help them flourish. These associations can result in better policies, practices, education, and resources. They can—and have—partnered with local churches to reshape the national perception of adoption.
However, this ecosystem of advocates, adoptees, and families cannot develop a sustainable domestic adoption culture around the world on its own. Together, we have a chance to transform the future of global adoption. By changing the way we think about orphan care, we can see children raised in families, not buildings.
This is not only an opportunity, but also an obligation. Vulnerable children across the globe rely on our charity, prudence, and work for a better future. It is time to come together and uplift the local organizations, families, and churches who know their country's vulnerable children best. This way, we can offer children just that chance.
Simon Njoroge is a childcare reform advocate from Kenya. He holds a BA (Land Economics) from the University of Nairobi and an MA in Sociology from the University of Toledo, and is currently pursuing an MA in International Community Development at Northwest University. Previously, Simon worked as an advocacy officer at Child in Family Focus-Kenya, as well as the Administrator of Transform Alliance Africa.
The Better Samaritan is a part of CT's Blog Forum. Support the work of CT. Subscribe and get one year free.
The views of the blogger do not necessarily reflect those of Christianity Today.