Why I Had a Vasectomy
Loving my wife meant limiting the number of children we conceived together.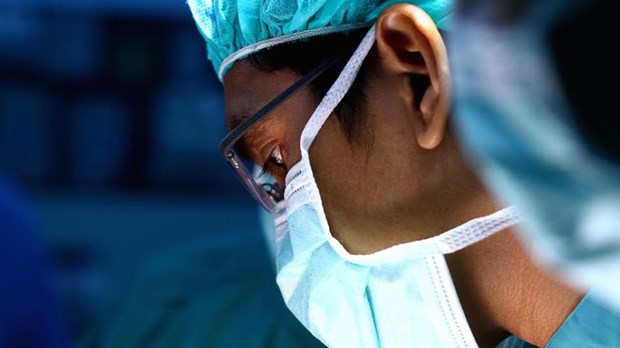 Image: phalinn
As I mentioned last week, we will be offering a variety of personal essays about the choices Christians have made about the use of contraceptives. Today, Matthew Towles, PhD, explains why he decided to have a vasectomy:
I wonder how many life-changing conversations happen in the parking lots of doctors' offices. I've had a few, but none more important than after our doctor said that Sunday, my wife, might consider getting a tubal ligation while he performed her second C-section.
"If this is your last child," our doctor said, "you can have your tubes tied at the same time. We'll be in there anyway."
In the doctor's office, I was relieved. My wife could give birth to our daughter while simultaneously eliminating the risk of having another child via emergency surgery. The doctor's calm tone coupled with my relief that she wouldn't have to endure another pregnancy settled it in my mind.
In the parking lot, though, I discovered she had already decided too: "I'm not getting my tubes tied. I'll have enough going on without putting that in there."
(If you're smiling imagining this disagreement, you should follow us around: you'll smile a lot.)
It's not that Sunday's pregnancies were especially bad. She didn't have the worst sickness, and she certainly wasn't on bed rest. Yet her body—at the structural level—seemed to grow babies in a way that literally tore her apart. Her long legs and very short torso stretched her abdominal muscles to a tearing point. (After the second pregnancy, she had to have surgery to correct the diastasis rectus abdominis.)
Many women take on the physical burden of childbearing, but Sunday's pregnancies exposed her to quite a bit of risk and extreme medical procedures. After two C-sections and a surgery, we didn't want to cut her body any more in order to have kids who share our DNA. We simply didn't want to risk more emergencies. After our conversation in the parking lot, I was done expecting her to carry all the physical responsibility of childbirth.
---------------------------
That conversation didn't end it though. Over the next few months, it seemed like we kept asking and answering the same serious questions: How many children will we have? More personally, am I willing to be sterile the rest of my life so that she won't have to go through emergency surgery due to pregnancy?
For many, those questions are shocking; for Catholics they are sinful. But we were simply asking the questions that many Christian married couples ask.
Some of my friends simply try "not to prevent" a pregnancy. They are open to as many babies as they can conceive, taking seriously the biblical passages that make it clear that children are a blessing from God:
Psalm 127:3 (KJV)
Behold, children are a heritage from the Lord,
the fruit of the womb a reward.
I take that verse seriously, and I agree that limiting the blessings of God seems foolish. On top of that, this verse holds not just a promise—I've seen it fulfilled in our family. Our two children are a blessing, and I believe God has given us both of them.
Yet holding onto God's blessing in this realm isn't the point of my life or even my marriage. I have responsibilities as a husband that are even clearer and more consistent than my role as father.
Even my title—husband—sets the priority. The word husband conjures the image of caretaker or farmer. My primary role, in the entirety of my life, is to make sure that my wife is cared for, nurtured, encouraged, and supported to ensure the most robust growth for her. My basic duty is to know her well enough to provide what she needs in every stage of our lives together—or to make sure that she has it, even if it requires personal sacrifice on my part.
I know that children are a blessing, just as much as I know that I'm to care for my wife. And in our situation, those realities seem to be at odds with one another. During the process of deciding to have a vasectomy, I came to the conclusion that the blessing of children doesn't trump other blessings outlined in Scripture.
Any time I think about my son's birth, I come back to this point. Our first child, Jonah, had been delivered via emergency C-section after an intense, sweaty, 24 hours of beeping machines and harried nurses. I can't shake the thought that the emergency C-section prevented my wife—and our son inside her—from dying. Though I loved her immensely before she was pregnant, her role as my partner and friend deepened in unforeseen ways. Her value didn't increase, but my realization of her value did.
Ultimately, because of the C-sections and subsequent corrective surgery, we both decided that my having a vasectomy was the best course of action. Yes, it would involve an awkward doctor's visit and a weekend on the couch. No, the sacrifice is not comparable: Sunday had a few body-altering surgeries, while I get acquainted with a bag of frozen peas.
My decision to get a vasectomy grew out of my responsibility to care for and love Sunday. Leaving me with the ability to reproduce would have placed an undue risk on losing another blessing in my life: my own wife, my other living and breathing blessing from God.
Proverbs 18: 22 (KJV)
He who finds a wife finds a good thing
and obtains favor from the LORD.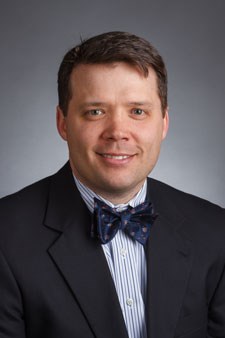 Matthew Towles is the chair of the department of English and modern languages at Liberty University. He and his wife, Sunday, help to lead a marriage ministry at Blue Ridge Community Church in Forest, Virginia.
Support our work. Subscribe to CT and get one year free.
To add a comment you need to be a registered user or Christianity Today subscriber.
Recent Posts
Why I Had a Vasectomy