Six Books on How Kids Learn
Books to help you stay informed about the national debates surrounding character education, knowledge, and grittiness.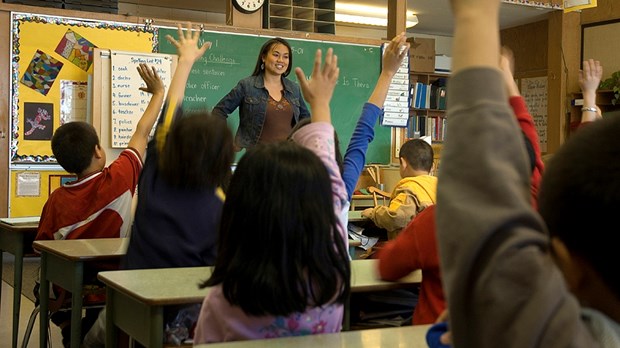 Image: by www.audio-luci-store.it
My husband is the Head of School at The Gunnery, an independent boarding school in western Connecticut, so he keeps himself current on national debates surrounding education and learning. We also, of course, have kids of our own, and because our oldest daughter Penny has Down syndrome, we are particularly attuned to how children learn. Moreover, we want to be engaged in our local schools while also teaching our children values and a faith that won't come up in school. So as the school year begins anew, I asked my husband to offer his suggestions for a handful of books related to how kids learn. Here's what he suggests you read: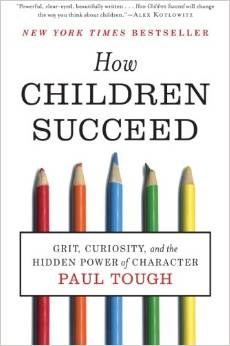 How Children Succeed: Grit, Curiosity, and the Hidden Power of Character by Paul Tough
This book profiles the founder of the KIPP Academies, a "national network of public schools that are successful in helping students from educationally underserved communities develop the knowledge, skills, character and habits needed to succeed in college and the competitive world beyond." Tough's writing has helped to populrize the idea that key to learning is a student's "grittiness," which is to say, her or his willingness to perservere. This book, and others like it, redefines character to something more like executive function than the traditional moral and social understanding of the world. Although many people of faith will disagree with this approach to character education, this book provides the terms that shape the debate about how to teach character in today's culture.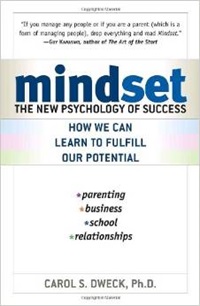 Mindset: The New Psychology of Success by Carol Dweck
This book is the best known work of Stanford University Professor Carol Dweck. Dweck argues that what students believe about their ability to learn has a dramatic affect upon their actual ability to learn. Her work speaks to the need for teachers and parents to maintain a positive "mindset" about their students/children as well rather than falling prey to the temptation of labeling or categorizing kids as "smart" or not.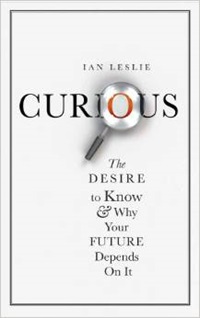 Curious: The Desire to Know and Why Your Future Depends On It by Ian Leslie
For years now, educators have argued about whether students need to learn "content" (i.e. dates of major historical events) or "skills" (i.e. how to think about historical events and construct arguments about those events). Leslie resists the "you don't need to learn anything because you can look it up in Google" narrative. He differentiates between easily satisfied curiosity (like Google searches) and deep abiding knowledge. In his mind, the current discussion about learning sacrifices the deep abiding knowledge.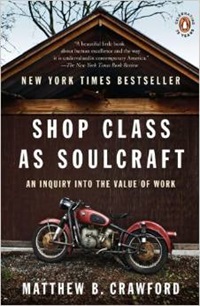 Shop Class as Soul Craft: An Inquiry into the Value of Work by Matthew B. Crawford
This book is older than Curious, but it has a similar theme. Through the context of a philosopher who also repairs motorcycles, Crawford explores how we know what we know. He makes a case for learning by doing and not just by sitting in a classroom. Again, this book explores the deep complexity of abiding learning and knowing.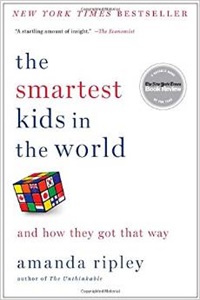 The Smartest Kids in the World: And How They Got That Way by Amanda Ripley
Ripley uses the experiences of American students abroad to compare this country to the much-touted education systems in Finland to South Korea and Singapore. She then considers why Americans underperform on international standards.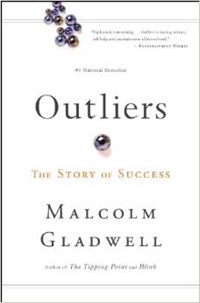 Outliers: The Story of Success by Malcolm Gladwell
Gladwell popularizes the idea that talent is not inherent but practiced in this book, especially in demonstrating that mastery of a skill comes from practice, not from innate ability. And it's 10,000 hours of practice, to be precise, that makes a master a master, whether in the classroom or at the piano or on the field.
Support our work. Subscribe to CT and get one year free.
To add a comment you need to be a registered user or Christianity Today subscriber.
Recent Posts
Six Books on How Kids Learn