8 Books for Parents Who Need to Know They're Not Alone
For moms, dads, single parents, and married ones.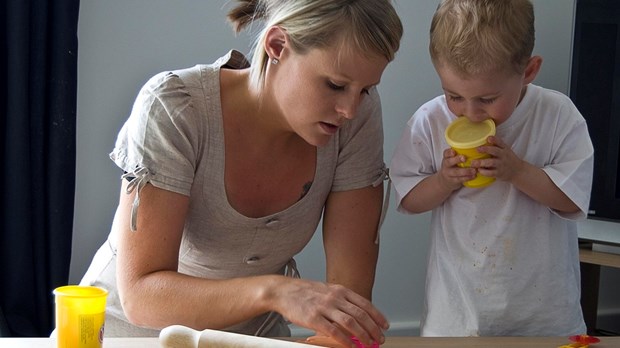 Image: Chris_Parfitt
When I was working on Small Talk:Learning From My Children About What Matters Most, my husband asked, "What's the one-minute takeaway from this book?" Without thinking too much about it, I said, "You are not alone." I later elaborated on that thought in the introduction to the book:
This book is a series of reflections from my past few years of parenting, beginning when I was pregnant with Marilee and moving in rough chronological order through my children's young lives. It is not a how-to guide. It is not filled with advice. It is, I hope, a word of encouragement that good things can emerge out of the hard but ordinary everyday moments. It is, I hope, a reminder that on those days when you wonder if there is any meaning in the dishes and disputes and diapers, you are not alone. It is also, I suppose, an exhortation to pay attention--to the words and thoughts and actions of these little ones we so easily overlook.
This conversation about the purpose of my book led me to thinking about other books that have offered encouragement to me as a parent, not because I've learned new strategies for handling my child with a temper tantrum, but because these writers have someone reached out through time and space into my world with a message of hope.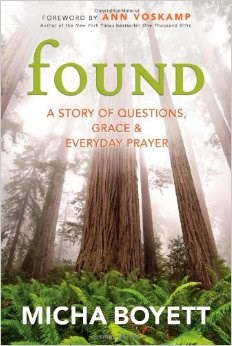 1. Expecting Adam by Martha Beck. It's the memoir of a young pregnant mother who discovers her unborn baby has Down syndrome. As it happens, I first read this book two years before our own daughter was born and diagnosed with Down syndrome, and this book served as a lifeline for me as I struggled to let go of thinking I could control my own life. Beck's narrative served as a welcome gift yet again after Penny was born.
2. Found by Micha Boyett. A spiritual memoir about losing prayer during the early days of motherhood and then finding a new rhythm of grace through the Rule of St. Benedict. I interviewed Micha for this blog when her book came out last year.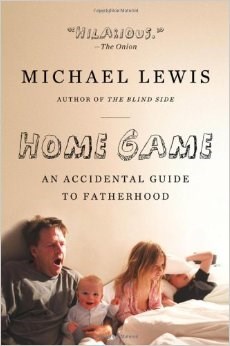 3. Carry On, Warrior by Glennon Doyle Melton. If you've never read Melton's Whack-A-Mole blog post, in which she compares bedtime to that game, you might just want to do so right now. She keeps it real, makes me laugh out loud, and imparts some light but encouraging everyday wisdom throughout this book.
4. Home Game by Michael Lewis. This is really a book for the dads out there. My husband didn't even want me to read it because he thought it gave away too much of what he was thinking as a father. But Lewis, author of bestsellers like Moneyball and The Big Short, turns his attention to becoming a father of three in a new parenting era. Funny, insightful, and easy to read, this book encouraged us both in knowing that we weren't alone in trying to figure out how to forge a new parenting model in which both parents work and both parents care for the children.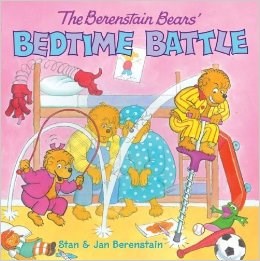 5. So this is kind of an odd pick, I will admit, and critics are right to bemoan Papa Bear's role as the bumbling father. Still, when I first read Berenstain Bears' Bedtime Battle by Stan and Jan Berenstain, I felt such a wave of relief. Not only did Mama and Papa Bear struggle with the same parenting challenges as we did, but apparently the struggle to get kids to sleep has been around for a long time.
6. Lit by Mary Karr. I wanted to include a book on this list for the single parents, and Mary Karr's final installment of her memoir trilogy came to mind. Although her role as a parent is not the only focus of this book, her relationship with her son and growing as a mother certainly inform her struggles and her growth.
7. MOMumental by Jennifer Grant. When I was reading this book a few years ago, I felt as though I had an older and wiser mom walking through my days with me, telling me stories of what was hard and good throughout her own kids' early years. Jen is wise but lighthearted, vulnerable and strong, faithful and willing to question.
8. Quotidian Mysteries by Kathleen Norris. Norris does not have children, but I return to her reflections about "laundry, liturgy, and women's work" annually because of her insight on both the ordinary hardship and blessings of repetitive physical housework. I wrote a longer reflection about the book for her.meneutics a few years back.
I can only hope that one day Small Talk might be added to a list like this one. What books have you turned to for encouragement as a parent?
Support our work. Subscribe to CT and get one year free.
To add a comment you need to be a registered user or Christianity Today subscriber.
Recent Posts
8 Books for Parents Who Need to Know They're Not Alone