Stopping to Notice a Day of Grace
I have plenty of grumpy and just fine days. But every once in a while, a really good one comes along...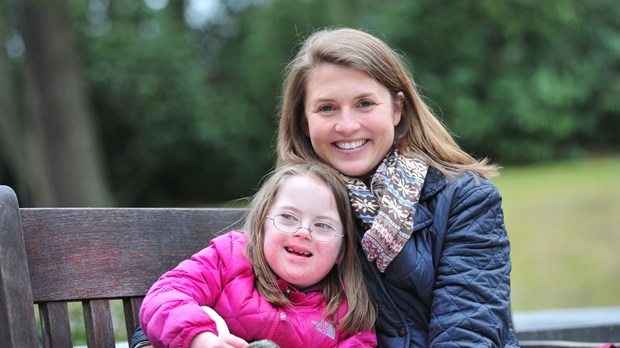 Image: Phil Dutton
Do you ever have a day that captures the simple goodness within your life? For me, it doesn't happen often. I have lots of grumpy days--when the kids are whining and I'm tired and there's a voice in the back of my head telling me to pay more attention to the good things but instead I ignore it and grumble grumble. I have lots of perfectly fine days--when the kids more or less get along and I have time to fold the laundry and I'm grateful for the daffodils. But every so often a day comes along where everything just works together. Where the grace of God infuses our home with laughter and light and delight.
I had a chance to write about one of those days this week for the Huffington Post's Parents Page: How Can This Be You? It begins:
How can this be you? I wonder. How can this be you -- the one who once was weeping? The one who held your five-pound baby in the crook of your arm and kissed her through your tears? The one who used to carry fear inside as if it were an object, a stone of dread?
How can this be you -- dancing with your daughter and her little brother and sister, twirling them around, faces flushed with delight? How can this be you, feeling joy that begins in the center of your torso and bubbles up like champagne until it comes out in a giggle as she takes your hand and says, "Come on, Mom. Let's break it down."
To keep reading, click here. http://www.huffingtonpost.com/amy-julia-becker/how-can-this-be-you_b_5215164.html
I'm offering this link in lieu of the typical Friday Weekly Roundup. I'll be back with the usual roundup next week...
Support our work. Subscribe to CT and get one year free.
To add a comment you need to be a registered user or Christianity Today subscriber.
Recent Posts
Stopping to Notice a Day of Grace