Encouragement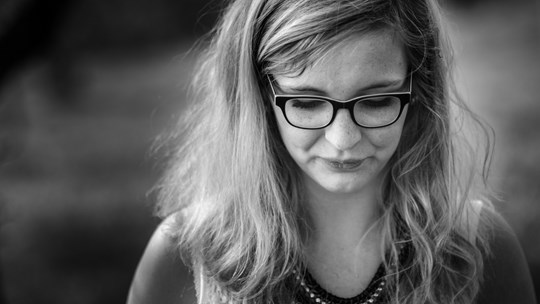 Image: galerie_de_pioul/Flickr
We asked male leaders why they're thankful for you.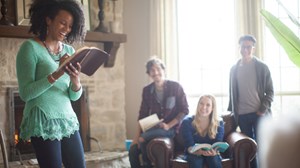 Image: Lightstock
As a special gift to you this year, we asked male leaders why they're thankful for women who lead in the church. We loved all the responses, but the following eight really caught our attention. We hope you spend a few minutes reading their responses and feel seen, appreciated, and impactful in what you do.
I am profoundly grateful for the women pastors and leaders at ...
continue reading
---
Preachers carry on a tradition Mary exemplified.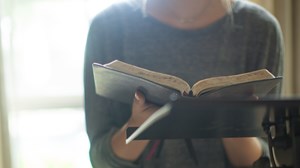 Image: Lightstock
I was tired—the kind of tired that only a six-month pregnant mama can be, with a 3-year-old at home and a church to shepherd through the season of Advent to boot. I was grateful, of course, for the baby I was carrying, for the promise of new life after a long difficult season in our family. But I was tired, worn out by the juggling act of the preacher-mama: studying, ...
continue reading
---
Sitting at the feet of Jesus might mean getting a degree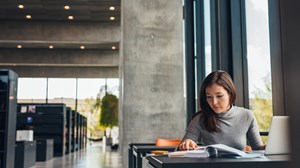 Image: iStock
I had zero intentions of ever going to grad school. In my mid-30's, college was a distant memory, and the thought of pulling together enough time, focus, and mental energy to sit down and write a paper sounded like signing up for voluntary torture. "Ugh, school again? No thank you," I blurted out to my friends when the topic of an advanced degree came up. ...
continue reading
---
The unique challenges and powerful insights of unmarried ministry leaders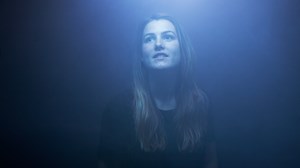 Editor's Note: This article is part of "Change Makers," our recent CT special issue focused on some of the ways women are influencing the church, their communities, and the world. It includes articles that explore trends in women's discipleship, examine research on women and leadership, highlight women who are making a difference, and grapple with the ...
continue reading
---
Every woman knows how to minimize herself, and we need to put a stop to it—here's how.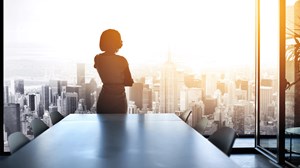 Image: iStock
"I am not a woman, so I don't have bad days," Russian President Vladimir Putin recently said in an interview. Like you, I read that statement and balk. What right does he have to make such blanket statements about an entire gender, let alone debilitate women to mere stereotype?
Nevertheless, an interesting phenomenon happens when I enter church territory―I ...
continue reading
---
Like Esther, you may be exactly where you are for a specific purpose.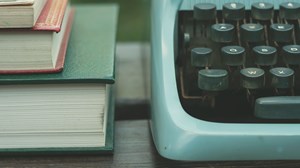 Image: iStock
A large group of college students gathered around a wise old woman as she spoke wisdom into their lives. Now in her eighties, she had a wealth of knowledge and experience from a life well lived. They leaned in close, for they wanted to glean from any specific lessons she had learned. Her life had been a testimony to everything they believed and wanted to be.
Growing up in the ...
continue reading
---
Meet with women from across the country for community, encouragement, and discussion.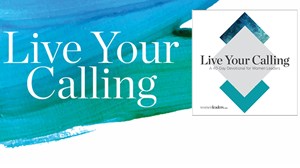 Image:
I was naïve when I took my first staff position at a church—about a lot of things. As the minister for small groups and community outreach, I was eager to get started and excited to join people together in meaningful community gatherings. The church didn't have small groups prior to my arrival, and I knew I'd face some battles getting buy-in, but there ...
continue reading
---
With all the politicking, protesting, and terrorizing, it's tempting to give up the fight.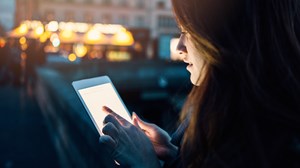 Image: iStock
My husband recently teased, "What are you freedom fighting this week?" I snickered, because we both know how my empathetic tendencies get ignited when bedlam wreaks havoc on our broken world, and within the people to which we minister. I want to always be ready to battle for hurting people while pointing them to the God who heals. But too often lately, I find myself ...
continue reading