Pastor or Director: Does Title Matter?
An honest look at what our titles communicate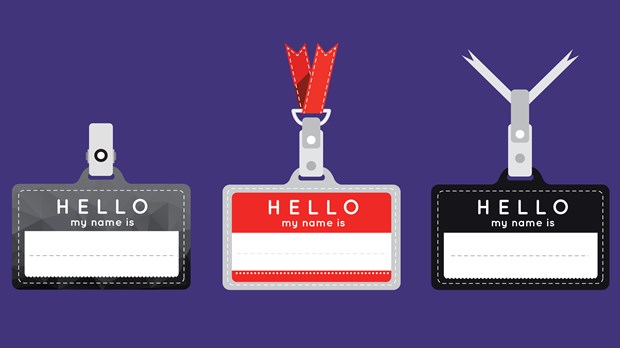 Several years ago, I had a breakfast meeting with an elder at my church. When the check came, I reached across the table to pay. But he refused and said, "I have a policy that I always pay for the pastor." I laughed. "But I am not a pastor," I said, using air quotes. He responded, "Yes you are. That may not be your title but it is what you do." In that poignant moment, I felt both affirmed and empowered. As I've reflected upon it further, I've realized "pastor" makes much more sense as a verb defining a calling, rather than a noun labeling an occupation.
The Greek word for pastor (poimen) is used a number of times in the New Testament in connection with the various duties of a shepherd—to feed, protect, oversee, teach, and love the sheep. That is why, with the exception of Ephesians 4:11, this word is usually translated as "shepherd" in English. It pertains to the work of someone who tends the flock. I doubt "pastor" was originally intended to be a job title in front of someone's name. Even in the context of Ephesians 4:11, pastor is one of the many spiritual gifts given to build up the body. It's not meant to elevate one person or one gender over another.
Director, on the other hand, is an organizational word that comes from the corporate business world. It speaks of organizing, coordinating, producing, and conducting. The act of directing is important, even within the church. Yet we live in a Christian culture that differentiates between titles such as pastor and director, often along gender lines rather than job description. Many women function in pastoral roles within their churches, often overseeing large ministries without the title of "pastor."
How Titles Affect Ministry
Rather than denote job description, titles often indicate hierarchies and culture. This means that simply because they are called "directors," women leaders may not get the same level of respect, influence, income, or resources for themselves or their ministries. Women directors may get a smaller office, a smaller team, and even a smaller budget than their male coworkers. Sometimes congregants will even reject a director's authority and go over her head because they want to talk to a "pastor" who is presumed more capable simply because of his title.
When women ministry leaders gather together, the topic of title frequently arises. The conversation is usually accompanied by some pain, anger, confusion, hurt, and resignation as they share how this issue has affected them. For example, I know a female pastor who served as a senior pastor for many years. When she took a position on a church staff of a different denomination, they removed her pastor title. Through tears, she shared how calling her a "director" had reduced her authority and credibility with the congregation.
Another woman director with an advanced seminary degree who led a thriving ministry for two decades as a director expressed her hurt and dismay when she noticed a double standard. Whenever young men joined the church staff, they were automatically given the title of "pastor"—regardless of their job, level of education, or ministry experience.
I often hear women directors express feeling left out. They speak of "pastors only" committees where women leaders are routinely excluded. This also means they're routinely excluded from valuable mentoring from senior leadership.
In my anecdotal observation, women leaders seem to fall into one of three camps on this issue depending on denominational contexts, church environment, organizational cultures, ministry experiences, and personal backgrounds. For the first group, this issue is irrelevant because they theologically agree with the differentiation. For the second group, this is a non-issue because in their church, titles reflect functional roles regardless of gender (e.g., anyone who pastors is called "pastor," anyone who coordinates is called "director").
But there is a third group: those of us caught in between, working as pastors with the title of director. We may or may not agree with the differentiation, but as long as it doesn't negatively affect our ministry or limit what God has called us to do, we tend to go along with it.
This means that most days, I minister with little thought of my title. Yet, I still wrestle with it from time to time. The topic arises when someone asks me about it or calls me "pastor." Part of my process has been to keep taking an honest look at myself, asking God to examine my heart, and show me where my pride or ego is involved.
I also consider whether my title or lack thereof limits what God has called me to do or negatively affects our ministry as a whole (e.g., resources, priorities, visibility, decision-making influence). If that's the case, it requires further thought and perhaps a tough conversation. Positional titles do matter when they impact our ministry effectiveness, devalue our contribution, limit our leadership capabilities, or put obstacles in the way of our calling. And yet, we can't lose sight of the bigger picture of the kingdom of God. It's more important to lead through spiritual influence than an organizational title.
Ultimately, if God has called us to lead within our churches—whatever our official title—we have the responsibility to shepherd the flock. We are the under-shepherds who follow behind Jesus Christ, the Good Shepherd who loves us and leads us so well.
God didn't call you or me to a specific job title. He called us to enter into the beautiful mess of loving, feeding, protecting, teaching, encouraging, and helping the sheep he has entrusted to us. We get the privilege and joy of being part of what the Holy Spirit is doing in people's lives as they become more like Jesus. At that breakfast many years ago, I felt valued not because this elder gave me an honorary label but because he affirmed what he saw God doing through me: pastoring people. And I gratefully let him pick up the tab!
Carolyn Taketa is the Executive Director of Small Groups at Calvary Community Church in Westlake Village, California.