My Difficult Past Makes Me a Better Leader
The very things I saw as weaknesses, I now see as strengths.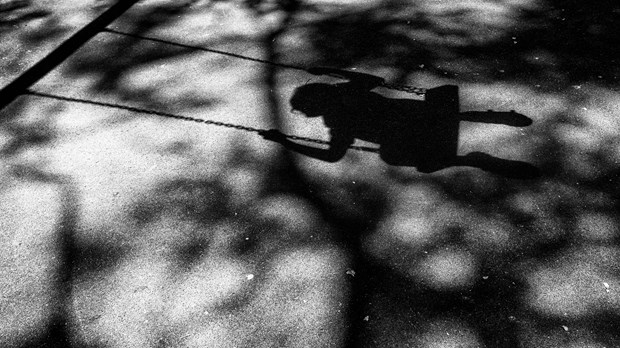 I once saw my past as a liability. I thought I had the wrong upbringing, the wrong ethnicity, and even the wrong sex. But God had a different plan.
Starting at the age of 8, I walked a mile with my little sister and brother to our little country church, tip-toeing past the house with the two menacing German shepherds on the porch. Although my parents never took us to church, I somehow managed to convince my siblings to go with me.
Even at that young age, I loved telling people about Jesus. I was a sort of modern-day combination of Philip the Evangelist and John the Baptist—talking to whomever I met along the road of life and calling people to repent. I never jammed Jesus down people's throats, but I wasn't afraid to initiate spiritual conversations.
By the time I was a teenager, I knew the Bible like the back of my hand. I read the Bible at least two hours a day after I finished my chores. I thought about God all of the time and continually sensed his presence. It's what Amy Julia Becker refers to as a "thin place," based off the Celtic belief "that physical locations existed in which God's presence was more accessible than elsewhere, places where heaven and earth seemed to touch, where the line between holy and human met for a moment."
But in reality, I was a child at risk. We had close to nothing including Christmases without gifts, days when the refrigerator was empty, and winter days without heat. As a poor Hispanic-Latina family, we had no wealthy relatives or networks to rely on. I was the kind of child for which statistics give little hope.
Our difficult circumstances drove me to God. I was in constant need and therefore constantly dependent on God for my daily bread. He was all I had, so I clung to him.
I reasoned like this: If God could do great things for people in Scripture, I see no reason why God can't do it for me. Like Jacob, I learned to wrestle with God. I learned to pray like the Psalmists and like Elijah, looking to James 5:16–18 as a guide:
The earnest prayer of a righteous person has great power and produces wonderful results. Elijah was as human as we are, and yet when he prayed earnestly that no rain would fall, none fell for three and a half years! Then, when he prayed again, the sky sent down rain and the earth began to yield its crops.
Years later when I began attending a Christian college, though, I learned another trait that could hold me back: my sex. Despite learning that my spiritual gifts were a combination of pastor, teacher, and prophet, I was barred from pursuing a pastoral calling. I was told that I could teach young children, even though I had no talent in that area. This new revelation disoriented me. I had grown up with lots of deficits in my life: poverty, mental illness in my family, and a minority status. Now, my sex could be added to the list.
Seminary Turned Things Around
Later in life, my husband encouraged me to go to seminary, knowing that I've always wanted to go. Enrolling in the MDiv program turned out to be one of the best decisions of my life. It was there that my gifts were encouraged and I was told to consider becoming a theology professor.
After seminary, I hosted and produced a live radio program where I taught from the Bible and played music. I had a diverse cross-section of listeners from different ethnic backgrounds and denominations. I had white, Hispanic, Jamaican, black, and Asian pastors call in and tell me they were listening to my message, as well as philosophers, teenagers, college students, and women in their 70s. One person even called to tell me that she had rearranged her work schedule just so she could listen to my show.
When my husband and I moved, I was invited to be one of five teaching leaders at an urban church plant, and I gave messages once or twice a month. I was the only woman on the team, and not everyone at the church believed women were allowed to give sermons. But they admitted that I was invited by the four male leaders and that I did have a gift, which in the end was very affirming.
While I once viewed my past as a liability, I now view it as a strength. As a result of my upbringing and minority identity, I have compassion for the poor, the disadvantaged, the marginalized, and those who feel invisible. I'm not afraid to lovingly speak up when I see something wrong, and I can easily talk and write about theology.
Churches need the female perspective that comes from women in leadership. I've seen precarious situations nearly bungled because some of my dear brothers simply did not have a woman's insight or experience. I often find myself wincing when I consider the many situations that are mishandled and the lives that are damaged because many women have no say and no leadership roles in their churches.
In a fantastic turn of events, God has given me the opportunity to publish a book on spiritual formation and teach in a seminary where I am helping to form the spiritual lives of my brothers and sisters who are pastors, aspiring pastors, or lay leaders. In addition, I serve as Minister of Pastoral Care at my church. Like Paul, I see how through my perceived weaknesses and disadvantages God has made me stronger, more compassionate, and more justice-oriented. And that makes me a better leader.
—Marlena Graves is a writer, speaker, and the author of A Beautiful Disaster.