The Healing Power of Small Groups
We need friendship, and friendship happens on purpose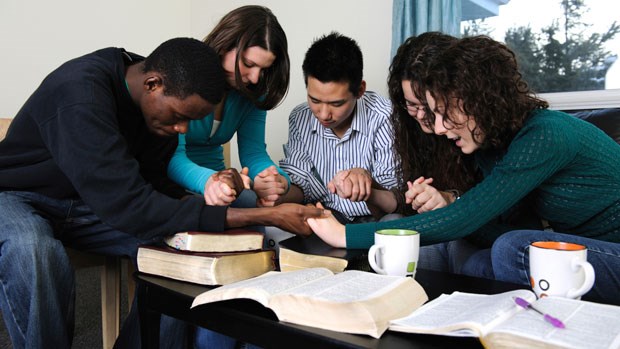 As a mental health therapist and pastor, I am frequently shocked at how psychology thinks it's discovered a mystery of human functioning when all along these "mysteries" are found in Scripture. Case in point: our need for relationships. Writing for Psychology Today, Hara Estroff Marano reports the following:
"Friendship is a lot like food. We need it to survive. What is more, we seem to have a basic drive for it. Psychologists find that human beings have a fundamental need for inclusion in group life and for close relationships. We are truly social animals.

"The upshot is, we function best when this social need is met. It is easier to stay motivated, to meet the varied challenges of life.

"In fact, evidence has been growing that when our need for social relationships is not met, we fall apart mentally and even physically. There are effects on the brain and on the body. Some effects work subtly, through the exposure of multiple body systems to excess amounts of stress hormones. Yet the effects are distinct enough to be measured over time, so that unmet social needs take a serious toll on health, eroding our arteries, creating high blood pressure, and even undermining learning and memory."
So if loneliness is one of mankind's major maladies, how does a Christ follower combat loneliness and develop meaningful friendships? The Father's heart is for his children to connect. Let's look at God's Word to see the importance of relationships:
Sadly, many Christians have the unhealthy and unrealistic expectation that attending church once a week with a room full of people, whether 250 or 2500, will automatically produce friends. When this doesn't happen, people get their feelings hurt and hit the road, looking for another church. But how many of you know that you can feel the loneliest in a room full of people?
The answer is small groups. Relationships happen on purpose. We have to be intentional in developing relationships. Small groups provide opportunities for friendships to develop by providing support and encouragement.
There are entire books, blogs, and newsletters written on the mechanics of how to do small group ministry within the local church, providing valuable information if you're trying to get groups established within your church. But here are a few tried and true principles for healthy and flourishing small groups:
The church views small groups as a church of small groups, not as a church with small groups. What's the difference? A church of small groups believes that real life-change happens in the context of relationships, so everything that occurs within the local church drives people into groups. Small groups are seen as the primary vehicle for ministry versus an auxiliary ministry. For example, instead of having a men's ministry, ministering to men is accomplished through men's small groups.
An important component of successful small group ministries is that the lead pastor supports this vision from the platform by doing several messages a year on the importance of doing life together through groups.
There are several small group models, and the one that I'm most familiar with is the free-market model. This model is designed for people to lead groups based on their passion rather than a need. This model encourages people to feel a sense of ownership with the "stickiness factor" setting in. For example, say I love sushi. I can lead a group where we make sushi as long as I have a spiritual component such as prayer, a devotional, worship, and/or testimonies. I could also do an in-depth Bible study on Revelation if I wanted to.
Groups are always open so a person coming through the doors of the church can get connected at any point.
Small groups meet at least two to four times a month, which gives people an opportunity to develop relationships.
Groups minister in times of celebration and crisis. For example, if one of your members has a death in his/her family, the members of the small group provide meals, support, and encouragement—whatever is needed to help the person make it through the difficult circumstances. Conversely, if someone has a job promotion or has a baby, the group rallies to celebrate.
One aspect of groups that I love is when small groups reach outside the church and minister to the community. One of our women's small groups ministers twice a week to the residents of the Solve House, a ministry to unwed teenage mothers, providing housing, parenting classes, and transportation to and from school. One of our moms' groups has gone global, adopting a group of moms from Zimbabwe who've lost their husbands to AIDS.
Life truly is better in groups!
Julia Mateer is a writer, speaker, therapist, and director of women's small groups at Bayside Community Church. You can connect with Julia on her website.