Create Your Church's Vision Statement
It starts with a dream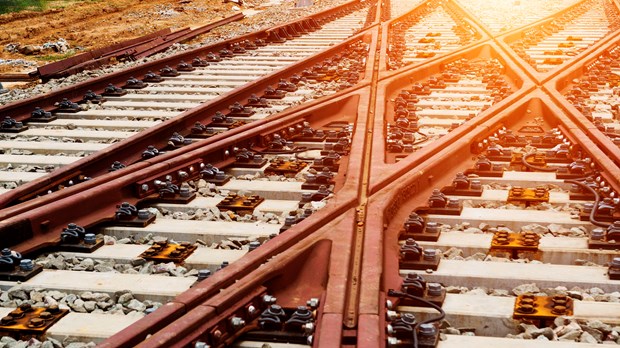 Every church has the tools necessary to attain a clear vision for their future. Leaders must dream what their ideal church will look like and then implement a specific plan so they can achieve those dreams. Churches that are achieving their dreams started through creating vision and mission statements.
All churches need to have a vision statement and a mission statement to clearly communicate the church's future as well as strategically plan how to get there. Vision statements help congregations acknowledge their past (who they were when they were established), identify their present (who they are now), and prepare for their future (who the church wants to be one, three, or five years from now.)
However, leaders cannot simply create vision statements without purpose behind them. They have to allow themselves to dream first. In order to have any sort of healthy, reproductive organization, you must begin at the beginning. You have to start dreaming about where you would like to see the church in one, five, or ten years.
A vision statement is a succinct, one-sentence statement encompassing all you want to achieve as an organization. A mission statement, on the other hand, is longer and specifies the steps your organization is willing to take to achieve the overall vision.
After a church creates a vision statement, they then create steps within their ministries to achieve the vision. This is achieved through their mission statement. All ministries should possess two missions:
Internal mission: Connection must be at the center of every group's purpose. If members don't feel connected through the programs the church offers, it is easy for members to leave. Each member must be committed to establishing connection and community within the group. Matt Smay and Hugh Halter, authors of The Tangible Kingdom, ask, "What will be your unique thumbprint of God on your congregation? What is different about your calling than what God may call other churches to?" Besides prayer and fellowship, groups must meet the needs of each member.
External mission: In addition to getting together to meet each other's needs for community, the group also needs to establish a mission outside itself. This helps the group's purpose to remain on others as opposed to existing for the sole benefit of its members. All members must collectively decide the group's purpose.
The mission statement of your church puts the feet to that vision and sense of purpose. It provides the movement to quickly and clearly move that vision forward. Each ministry or activity helps bring that vision into reality. No activity should exist just for the sake of existing.
What's Your Vision?
To determine the future of your church, leaders must create a vision statement. If you are feeling overwhelmed by this, you are not alone. Although it is a vital element to any well-run organization, putting all you want your church to accomplish into a sentence of 10 words or less can prove difficult. If you're having trouble with this, here are some suggestions:
• Hold a meeting and gather all your leaders together on one approved date and time. The more opinions you get on this, the better chance you have of making sure everyone agrees on the statement and will move forward with you to achieve your vision.
• Purchase a large white board, dry erase markers, and magnets. Ask each member to bring old magazines, tape, glue, and scissors. Provide blank pieces of paper and pens as well.
• Ask people to answer the following questions on their papers:
If you could lead the most ideal church tomorrow, what would it look like?
If you could describe your church in one word, what would you say? Why?
What is the legacy that you want to leave regarding the church (What would you like the church to be known to have achieved)?
After they have answered the questions, write on the top of the board the following sentence:
"The perfect church would be…"
• Have them comb through their magazines for pictures of things that represent their answers. For example, if they want a church that values feeding the poor, a picture of fruits and vegetables or the words "abolish hunger" all work well.
• Give them permission to go crazy! No dream is off limits. If they want a church that treats members to free catered lunches once a month, let them cut out pictures of sandwiches along with the Subway logo. If they want the church to treat leaders to a yearly trip to the spa, cut out a picture of a woman getting a hot stone massage. It's okay to be a little silly in this part of the exercise. (When you discuss your ideas together, that will be the time to let the group know which ideas you can realistically fulfill.)
• After a designated period of time, share your answers with the rest of the team. Let each member speak and dream freely. This helps establish trust and bonding as well as the feeling people truly are being heard. Have each of them place his or her picture on the white board with magnets with an explanation of what the picture represents. Pictures should complete the sentence "My perfect church program would be…"
• Write the names of your current programs on the empty side of the white board. Compare what your programs offer with what the leaders' pictures represent. Are there ways to implement what the leaders want into the programs? What new programs could you offer to help meet these needs?
The programs that emerge from your meeting are part of your mission. Every member of the group must have the opportunity to give input into what they want to see the group achieve. The church is the Christian's compass to help navigate the future. The leaders provide the church's eyes with the illumination it needs to forge ahead with God's mission.
Michelle S. Lazurek is a pastor's wife, a mother, an author, and a speaker. She is a contributing writer for Movieguide, a community group leader for Incourage, and published in numerous places such as Charisma Magazine and Women's Ministry.net's Tip of the Week. Please visit her website at www.michellelazurek.com, find her on Facebook at Michelle S. Lazurek, or follow her on Twitter @mslazurek.