How to Make Confident Decisions
And stand by them.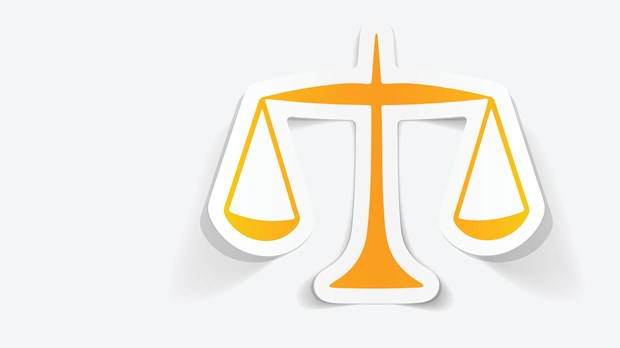 I've spent countless nights wide awake, mulling over a leadership decision. Did I do the right thing? Was the choice I made best for the ministry and everyone involved? Even when I feel confident making a decision, I often second-guess myself later.
I want my team to trust me. Yet my desire to earn their trust can cause me to overthink decisions and overanalyze outcomes. This leads to a vicious cycle of self-doubt. How do we end the back-and-forth battle that wages in our minds when it's time to tackle big decisions? After all, we don't want to lead in the wishy-washy way James describes: "unsettled as a wave of the sea that is blown and tossed by the wind" (James 1:6).
King David's story has provided me wisdom for making challenging decisions. In 2 Samuel 6, David decided to bring the Ark of God back to Jerusalem. His story shows what to do, and what not to do, when determining to move forward. Here are five important steps that will help us confidently make decisions:
1. Consult God first.
David knew the importance of asking God first and acting second. Before he entered into a battle, he would inquire of the Lord. By doing this, God assured David of the mission's success before it ever began. This time, however, David "consulted with all his officials, including the generals and captains of his army" (1 Chronicles 13:1). It's not clear whether David asked God first before consulting others on this particular occasion.
Collaborating with our leadership teams can reap big benefits, but only after a private consultation with God. Without clear direction from him, we risk being swayed one way or another. Once we've taken the matter to God, we then need to include our leadership team in a time of prayer.
You may be considering getting your team involved in more local outreach. Or maybe you want to work with other ministries on a community event. Beginning and ending each meeting with prayer ensures God's guidance and helps us hold each other accountable as we move forward with plans. Our teams will appreciate our desire to seek God first, resulting in more unity in the ministry.
2. Examine your emotions.
On the way back to Jerusalem, the oxen carrying the Ark stumbled, and a man named Uzzah reached out and touched it, trying to keep it from falling. God struck Uzzah dead because touching the Ark was strictly forbidden for anyone other than priests. "David was angry because the Lord's anger had burst out against Uzzah" (2 Sam 6:8). As a result, David paused to rethink the plan.
When our emotions get in the way, wrong choices could follow. I remember a particularly difficult time in ministry when I lost someone dear to me. My raw emotions left me fragile and on edge. Even the smallest challenges seemed magnified. Leading a team of children's volunteers is a big job. With escalated emotions, the daily tasks of the role overwhelmed me.
When helpers came unprepared or didn't show up for their assigned turn, the bitterness I felt inside affected my words and actions. My once calm demeanor changed. I was in no shape to make sound decisions, yet I pressed on hoping just to get through it. If I'd taken time to refocus and replenish my spirit, I would have been able to face those tough decisions with a clear mind and fresh perspective.
3. Throw out the what-ifs.
"David was now afraid of the Lord, and he asked, 'How can I ever bring the Ark of the Lord back into my care?'" (1 Sam 6:9). Now that David had seen what happened to Uzzah, the "what-ifs" began: What if we don't make it back? What if someone else touches the Ark? What if this happens to me? What-if questions will sabotage our follow through.
Many times when I've felt clear direction from God to move ahead with an idea, I've allowed what-ifs to hold me back: What if we don't get enough support? What if the finances aren't there? What if no one comes? Thankfully, I've come to realize that allowing the what-ifs to invade my thinking diminishes my trust in God's plan. By casting those thoughts aside and recommitting the idea to him, I place my trust where it belongs.
4. Go all in.
God told David to take the Ark home. David knew the directive, but he stopped halfway to his goal: "So David decided not to move the Ark of the Lord into the City of David. Instead, he took it to the house of Obed-edom of Gath" (2 Sam 6:10). His fear got the best of him, and he proceeded with this cautious sidestep.
"Maybe we can plan a small, half-day event before going all out. That way we can try it and see how much support we get. We can do more once we see if this is going to work."
Does this sound familiar? I'm certainly guilty of the half-way mentality. I've spoken these exact words when planning a women's event at church. Shying away from the big picture and taking a partial step forward seems so appealing. But if God is calling us to do something, we have to trust him and go all in.
There will be times in ministry when God directs us to take a small step forward and test the waters. Other times, he calls us with a clear view of our destination. Once God gives the go-ahead, we must move forward. God will get us there, just as he promised.
5. Determine the right person for the job.
After retrieving the Ark from the house of Obed-edom, David had a fabulous idea. He proposed building a temple to house the Ark of the Covenant. Only, he wasn't the man for the job.
At first, Nathan told David to go ahead with his plan. It was a great idea. How could he argue with it? Then later that night, the Lord told Nathan he had someone else in mind for that ministry. Nathan relayed the message to David, and David thanked the Lord.
Leaders love innovative ideas. Thoughts of new plans propel us into action. That's why we're so eager to say yes! But just because an idea is good, doesn't mean I'm the person to set it in motion. If we constantly agree to every great suggestion, burnout will soon follow.
When a new idea is presented, pray about the person God wants to lead the charge. Maybe there's a need for a new small group for young adults. Who does God bring to mind as you pray about that ministry? Resist the urge to take control and lead it yourself. Let's follow Nathan's example and listen for direction before stepping into action.
When you're faced with a difficult decision for your ministry, find assurance in these lessons from David's story. By consulting God first and following these steps, we can forge ahead in leadership one confident decision at a time.
Kristine is a writer, dramatist, and former school teacher. During her 15 years in education, she worked in various campus leadership positions while serving alongside her husband in ministry. You can learn more about Kristine's non-profit ministry, More Than Yourself, at www.morethanyourself.com.