September 14, 2020
César Chávez: Brown Church Faith-based Community Organizer
An honest description of a famed community organizer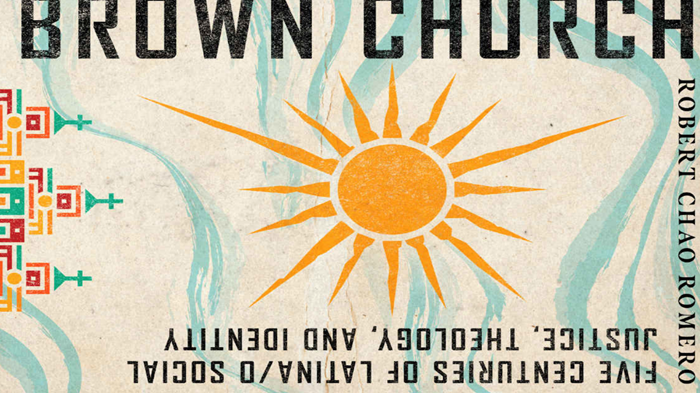 César Chávez, known to many and unknown to more, was a brilliant faith-based community organizer whose theology can be an example of justice-shaped work and his life can, sadly, also serve as an example of leadership corruption.
But his story needs to be known and Robert Chao Romero's book, Brown Church, devotes a chp to telling an honest story about Chávez. Here's an opening sketch:
CESAR CHAVEZ WAS the pre-eminent leader, voice, and public face of the Mexican American Civil Rights Movement of the 1960s. Chavez is to Latinas/os what Rev. Dr.Martin Luther King Jr. is to the African American community. Moreover, as the posthumous recipient of the Presidential Medal of Freedom, the Aztec Eagle, and a US postage stamp in his honor, Chavez has been called the world's most famous Latino.
Which is why we need to know his story and which is also why many need to begin to learn his story. A leader of great impact who is unfortunately not known to many.
His overall strategy?
Chavez fused popular Mexican religious symbols and practices – such as La Virgen de Guadalupe, peregrinacion (pilgrimage), and fasting – with Catholic social teaching, leading to the first successful unionization of farm workers in United States history.
Chávez knew the sting of racism, especially because his father's business collapsed and from his teenage years on he was involved in farm labor with other poor immigrants. He was a migrant laborer who knew their pain and lived among them in barrios.
Many who do know and tell his story refuse to tell about the spiritual roots of his work. The source of his theological foundation for his efforts for justice in the barrios and among the farm workers especially in California? His grandmother and mother:
Because formal religious instruction is often lacking among Latinas/os, the best theologians of the Mexican American community are often grandmothers, or, abuelitas: "Our abuelitas [grandmothersl, viejitas [older womenl, and madrecitas [mothers] have been the functional priestesses and theologians of our iglesia del pueblo [church of the people."'
He fought in WW2, married, and then began to work in a lumber mill when he came into contact with a Catholic priest, Fr Donald McDonnell who led him into social justice and farm labor and labor history. Here he also learned the ways of Saul Alinsky.
The big impact is that he was engaged in the justice efforts inm the Farmworkers Movement. Romero tells this story with plenty of detail and documentation. But his efforts were faith-based.
Chavez was open and direct about the critical role of faith in his union organizing efforts: "While most people drawn toward liberalism or radicalism leave the church, I went the other way. I drew closer to the church the more Ilearned and understood."
His major success was the grape workers strike and his method of nonviolence, fasting, prayer, and eucharist. His approach was opposed by the more radical who wanted more violence, which he resisted with a long fast of penitence (it was not a hunger strike).
A sad feature of Chávez was that he wandered later in his life too far from his Christian faith in an ego-drenched religion of his own.
Romero's summary:
The creative genius of Chavez as an organizer shone most brightly during the first grape strike. And it was during this time period that he cemented his important role as the most acclaimed faith-rooted organizer of the Brown Church in the twentieth century. Drawing from the "abuelita theology" of his youth, Chavez uniquely fused popular Mexican Catholicism, Catholic social teachings, and Alinsky-based community organizing methods, leading to the formation of the first successful agricuJtural union in United States history. The famous Easter pilgrimage to Sacramento and twenty-five-day spiritual fast of 1968 represent sterling examples of this innovative fusion. Chavez's deep commitment to nonviolence also flowed from his Christian faith and was inspired by the examples of Moses, Jesus Christ, the early church, Gandhi, and Rev. Dr. Martin Luther King Jr.

From the perspective of church history, however, the movement began a steady decline after 1975 when Chavez took his focus away from Christ and became increasingly self-focused. Though he continued in his commitment to nonviolence, he ignored two central principles of biblical teaching-servant leadership and abiding in Christ.
Jesus Creed is a part of CT's Blog Forum. Support the work of CT. Subscribe and get one year free.
The views of the blogger do not necessarily reflect those of Christianity Today.