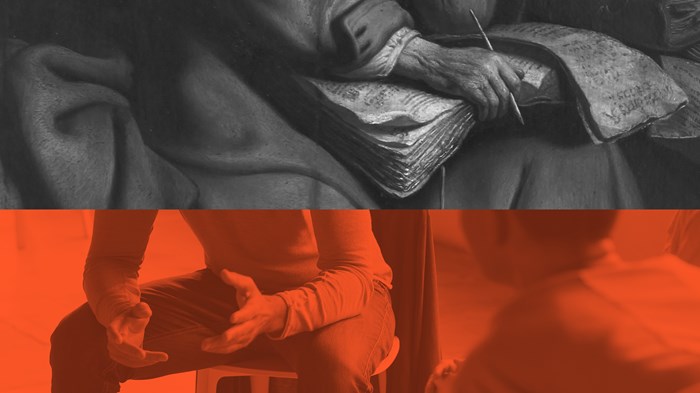 Image: Source Images: Wikimedia Commons / Getty / Tempura
I had been living in Germany for six months and was struggling to learn the language. I did fine with ordering groceries or buying a bus ticket. But I couldn't tell a joke. I couldn't share a story or a hope. I couldn't make a friend.
Thinking that a different language school might help, I called a new school in our small university town of Tübingen and immediately spoke with the director. She slowly talked me through directions to the school in German and invited me for the placement test. When I walked in a couple days later, she greeted me by name. She remembered my voice, my accent. In fact, she knew everyone's name. She greeted everyone with the same joy that brought immediate trust.
It was the first time I heard how beautiful German can be. There was a kindness to it. I knew that if I watched her, I would find a way to sound out joyfulness and gentleness in this new language. I saw in her a version of myself—or at least the version I wanted to be.
1