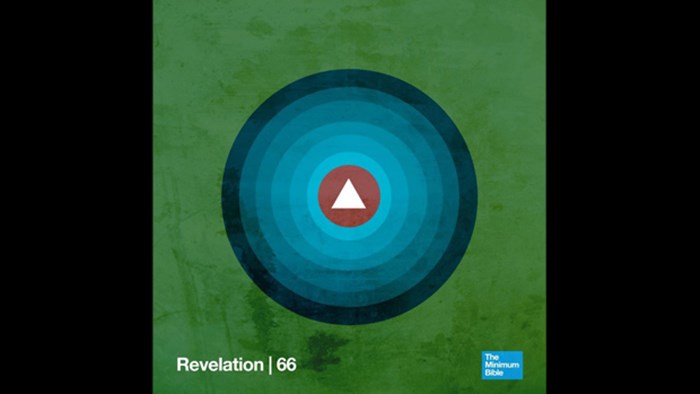 For millennia, biblical literature has shaped imagination and culture. "The Minimum Bible," a project from pastor and artist Joseph Novak highlights that tradition, using graphic design to sum up each book of the Bible in a single image. Curious to pick his brain on sacred art and exegesis, I asked Joseph to share his thoughts on sacred art and interpretation. Enjoy. He's an articulate pastor and sharp conversation partner. -Paul
Paul: We named this site PARSE … obviously we're a little into exegesis around here. What relationships between interpretation and design did you notice through this project?
Joseph: I shall not speak of design generally, for each project exists for a slightly different reason and with greatly different goals. But for this particular project, the design process was itself a function of hermeneutics. The act of reading, sketching, condensing, symbolizing (and then worrying I took it too far), was all a visual exercise of interpretation. ...
1