Unification Church (Moonies)
Founded in 1954 by South Korean Sun Myung Moon, The Holy Spirit Association for the Unification of World Christianity, or Unification Church, has grown to include over 5 million members across the globe. Based out of Seoul, South Korea, the movement is known for its large scale marriage rededication ceremonies and involvement in global business ventures, politics, social activism and the arts.
Featured Articles
Why Are Pastors Flying to Moon?
Recent black clergy firings are only the latest chapter in Unification Church's efforts to court Christian leaders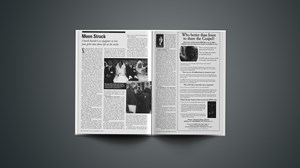 Unification Church: Inside Moon's Unhappy Family
Church founder's ex-daughter-in-law pens grim tome about life on the inside.
loading more