Pilgrimage and Travel
Although less common in evangelical culture than in Eastern spirituality, travel and pilgrimage are faith-deepening tools and significant expressions of Sabbath for many contemporary Christians. The natural destination for the Christian traveler—and all Abrahamic pilgrims—is the Holy Land, but other sites and experiences have also become destinations for spiritual development: the "thin places" of Celtic Ireland, the Taizé community of Northern France, National Parks, megachurches, short term missions trips, even theme parks such as The Holy Land Experience in Orlando, Florida. Often the greatest benefit of spiritual travel is a rediscovery of place and a renewed interest in finding God in the spaces we inhabit.
Featured Articles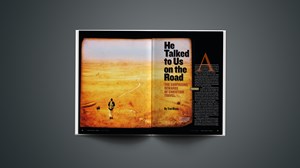 He Talked to Us on the Road
The surprising rewards of Christian travel.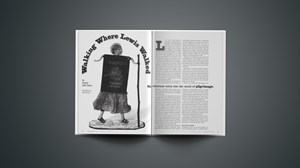 Walking Where Lewis Walked
My reluctant entry into the world of pilgrimage.
The Dusty Messiah
Why I no longer believe in a spiritual Jesus.
loading more