Partial-Birth Abortion
The Partial-Birth Abortion Ban Act, signed into law by President Bush in 2003, was upheld by the Supreme Court in 2007, making it the first regulation on an abortion procedure affirmed by the Roe v. Wade–supporting Court. The procedure (called D&E), during which a fetus is extracted from a woman's womb during the second trimester, was found by Congress to be "gruesome and inhumane," giving pro-life advocates legislative leeway to further restrictions that hinge on pain or cruelty inflicted on unborn children.
Featured Articles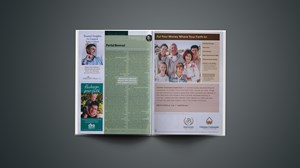 Partial Reversal
The Supreme Court's abortion decision shows that the arguments have changed.
Abortion Overreach
Today's Supreme Court decision again shows that the all-or-nothing strategy is not the way to go.
Will the Partial-birth Abortion Ban Save Lives?
Most prolife groups say the ban in itself is not what is important
loading more