Other Religions
We live in a world more religiously diverse than ever before. Thanks to the massive geographic migrations enabled by political reforms and modern technologies of transportation, many of our local neighborhoods and communities are home to Mormons, Muslims, Hindus, and devotees of numerous other faiths. How to evangelize in such pluralistic contexts has become a major topic of discussion among evangelicals in recent years. Similarly, Christians continue to debate how to theologically view other religions. Are they simply deceits of the devil? Does God have a purpose in allowing them? Can Christians learn anything from them?
Featured Articles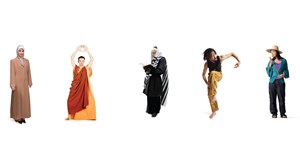 Proselytizing in a Multi-Faith World
Why mutual respect and tolerance require us to witness for Christ.
Muslim Priest and Buddhist Bishop-Elect Are Raising Questions About Syncretism
For years, Episcopal Church leaders have taught that God can be found in other faiths. Now some clergy are pursuing him there.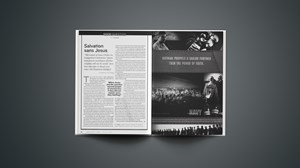 Salvation sans Jesus
If you can't be saved without Jesus, what about the Old Testament faithful?
简体中文
繁體中文
loading more