Mother's Day
Evangelicals have the highest regard for the calling of motherhood. After all, Jesus came into the world not as a fully grown adult, but as a helpless baby, formed in the womb of his mother Mary, and dependent upon her for care and nourishment. Evangelicals have found themselves on both sides of the "Mommy Wars," with many defending the combination of motherhood and career pursuits, while others promote stay-at-home motherhood as the best option for mothers and children alike.
Featured Articles
Mother's Day Worship?
Leaders weigh in on whether churches should celebrate Mother's Day in worship services.
A Mother's Day Meditation
Billy Graham's mother examines her role as parent.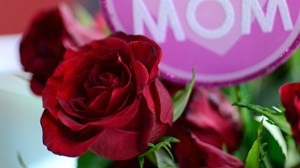 When Mother's Day Is Hard
Taking solace in Scripture's difficult and unsentimental image of motherhood.
loading more