Downton Abbey
The British period drama Downton Abbey follows an aristocratic family and their servants in the early 20th century. The show, starring Maggie Smith, addresses issues of class, money, and modernization, all in dramatic soap-opera fashion. Downton Abbey airs in the U.S. on PBS' Masterpiece Classic. It has won critical acclaim, along with several Emmy and Golden Globe awards.
Featured Articles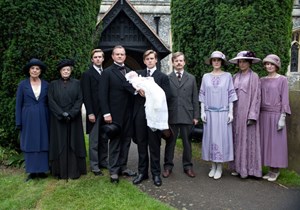 God Shows Up at Downton Abbey
He's no longer just haunting the place. Inside the spirituality of season 3.
loading more