true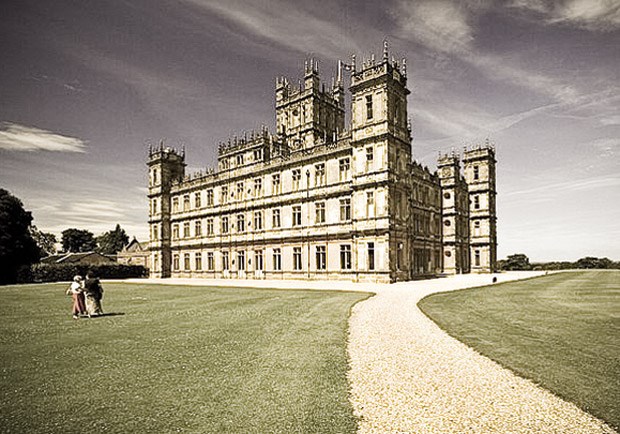 Image: Mike Searle
Most houses are just houses. Some, however, deserve honor.
My parents lived in three different apartments in the first phase of their life together. Three times they shared living quarters with in-laws. In the second half of life, they bought or built four different houses.
The places they built had unique features. The one tract house was so unspecial that they called their subdivision "North Manure" instead of the developer's more elegant designation, "North Manor."
Only their final house became so memory filled and was so beautifully situated that it took on a life of its own. Surrounded by mountainous national forest land, it featured beautiful vistas, an amazing variety of wildlife (12 species of hummingbird alone), and a babbling brook. As a teenager, I helped develop the property. My children visited their grandparents there every summer, and later they brought their own spouses and children to visit. It was a magnet for generations of cousins, uncles, and aunts. Visitors made its capacious veranda their own. For our family, the place almost became what Hyannisport was to the Kennedys or Kennebunkport to the Bushes.
When my parents moved, no one felt the need to preserve any of their other houses. But when they died, we scrambled to keep their mountain home in the family.
Houses like that have names. My parents' house was Hummingbird Hill. Masterpiece fans have fallen in love with Downton Abbey, the setting for the most popular costume drama since the 1981 television adaptation of Brideshead Revisited.
The fictional abbey and my parents' mountain home are more than the sum of their walls and windows. On my summer vacation, I read Lady Fiona Carnarvon's Lady Almina and the Real Downton Abbey, the story of Highclere Castle, which served as the set for its fictional counterpart.
House and household were welded through generations. Even in the postwar economy, Lady Fiona writes, Highclere was "a mutually dependent community of people who lived and worked together, mostly in harmony." The house and its estates were the responsibility of both those who lived upstairs and those who served downstairs. When Highclere's house steward Albert Streatfield (counterpart to Downton's fictional Mr. Carson) retired after nearly 40 years of service, Lady Fiona remarked, "Countesses come and Countesses go, but a good house steward stays for life." Marriage decisions were made for the sake of preserving the great house—something held in trust for future generations and the public good.
Sure that war would soon break out, Lady Almina decided to turn Highclere into a hospital. As Lady Fiona tells it, it would "provide the best of everything a soldier could possibly need to recover …. Almina's instinct was to create a hospital that soothed and cheered the senses of men who had been half destroyed by horror." Within days of England's declaring war on Germany, Almina installed a medical director and began recruiting the best nursing staff. Six weeks into World War I, she had her first patients. "Almina had re-imagined the Castle as a therapeutic space, one where the atmosphere in the Library or the excellent cooking from the Castle's kitchen was as important as the services of the radiologist she planned to bring down from London."
What are we to make of these homes that model hospitality, sacrifice, and generosity and embrace large circles in their welcome?
Almina adopted the nurse's uniform and treated the patients as country-house guests, offering them the finest food and the softest sheets. Lady Fiona calls this Almina's "greatest legacy. She realized that post-operative and trauma care were as much a part of the healing process as the best surgical techniques and the latest equipment."
Decades later, patients and their families expressed affection for Highclere because Almina's "generous spirit and Christian view of the world inspired her to spread her wealth and share its benefits."
What are we to make of these homes that model hospitality, sacrifice, and generosity and embrace large circles in their welcome? How shall we understand our desire to preserve them?
In 2 Corinthians 5, Paul famously used temporary housing ("the earthly tent we live in") as a metaphor for our present bodily existence as we await a new and better body ("an eternal house in heaven"). Housing is a concrete (or stucco or brick) reminder of our mortality and our future immortality. If Paul were writing today, maybe he would substitute "tract house" or "assisted living facility" for "earthly tent."
But our natural admiration for great houses that shine with hospitality, beauty, generosity, and sacrifice—even though they may be brought to nothing by death duties or the steady assaults of weather—is a sign of the longing God has planted within us for the eternal habitations.
Have something to add about this? See something we missed? Share your feedback here.
Past Imperfect
David Neff was editor in chief of Christianity Today, where he worked from 1985 until his retirement in 2013. He is also the former editor in chief of Christian History magazine, and continues to explore the intersection of history and current events in his bimonthly column, "Past Imperfect." His earlier column, "Editor's Bookshelf," ran from 2002 to 2004 and paired Neff's reviews of thought-provoking books and interviews with the authors.
Previous Past Imperfect Columns: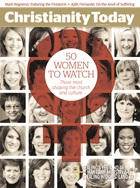 This article is from the October 2012 issue.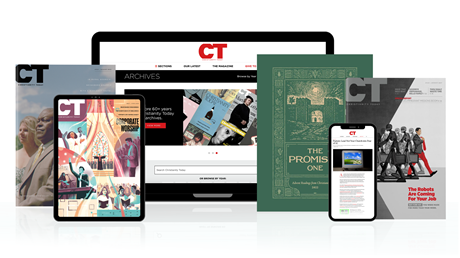 Annual & Monthly subscriptions available.
Print & Digital Issues of CT magazine
Complete access to every article on ChristianityToday.com
Unlimited access to 65+ years of CT's online archives
Member-only special issues
Subscribe
Downton Abbey's Real Legacy
Downton Abbey's Real Legacy