Jerry Falwell
Jerry Falwell was a noted evangelical pastor and televangelist. A (late in life) member of the Southern Baptist Convention, Falwell founded the Virginia megachurch Thomas Road Baptist Church, as well as Liberty Christian Academy (formerly Lynchberg Christian Academy) and Liberty University, now the largest private nonprofit university in the United States. Falwell also founded the Moral Majority, a key evangelical political lobby group that for many exemplified the religious right.
Featured Articles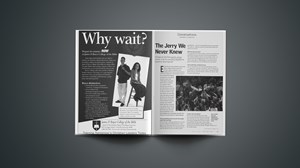 The Jerry Falwell We Never Knew
He hangs out with liberal pundits and gay activists. Is this the same Jerry Falwell who founded the Moral Majority?
Falwell, Megachurch Pastor Who Organized Religious Right, Dead at 73
Self-described fundamentalist countered movement's tradition of separatism.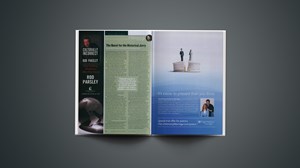 The Quest for the Historical Jerry
You can tell a lot about someone by what he says about Falwell.
loading more