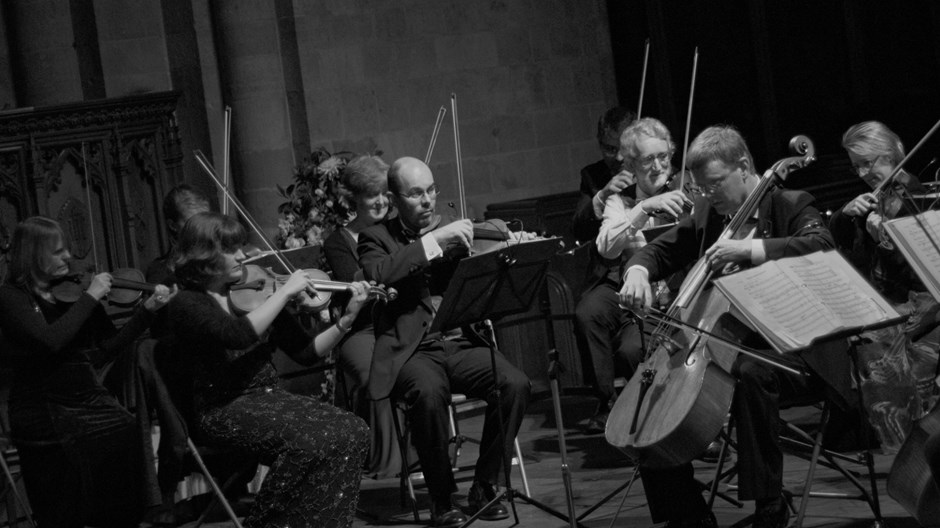 Image: Aaron Shearer / Flickr
La sinfonía representa para mí mi escape del bastante amargo realismo musical moderno que ocupa tan grande lugar en el pensamiento contemporáneo.
Leí la cita recientemente, del difunto compositor Howard Hanson, mientras escuchaba una actuación de su "Elegy in Memory of My Friend." Me recordó a Beautiful Orthodoxy [Bella Ortodoxia]—término que sin duda han visto en esta revista.
Para resfrescar las memorias: Bella Ortodoxia, la razón del ministerio de Christianity Today, habla de la fe que forma a una comunidad anclada en el evangelio de Dios. Es expresada no con gritos de fariseo, sino en un lenguaje y con vidas que modelan el amor incondicional y la ensangrentada hermosura de nuestro Señor Jesucristo. Es contrario al "tipo amargo" de realismo que "ocupa tan grande lugar en el pensamiento contemporáneo" y en la acción.
Vivimos en un mundo enojado y confuso. El tono de nuestra retórica, a través de la mayoría de los medios de comunicación y aún detrás de puertas cerradas en algunas iglesias, es más coraje que redención, más deshonra que gracia.
¡Ustedes mismos lo han visto y oído! En nuestras páginas red donde el atacar a individuos y movimientos es algo natural; y en las redes sociales donde epítetos descarados dejan a las indefensas personas marcadas. Para hacer las cosas peor, la verdad de nuestras convicciones—la verdad de la Verdad de Dios—parece cada vez más desgastada por las herejías atractivas por un lado y por las feas ortodoxias por el otro. Finalmente, ambas opciones están destinadas a dejar sin esperanza a una mayor parte de la creación de Dios.
Un número menor de personas, incluyendo aquellos que crecieron en la iglesia, consideran el cristianismo bíblico una posible forma de ver la vida que causa que las personas y culturas florezcan. Pero en el desierto de nuestros tiempos, Dios todavía forma ríos que traen alegría a nuestros corazones. Y en un mundo bajo asalto por El Malo, Dios planta su iglesia, y dirige ministerios como CT, e inspira las causas como Bella Ortodoxia.
Creemos que cuando se vive fiel y valientemente, la Bella Ortodoxia puede, y audazmente demostrará a todos, que la Verdad resultará en libertad y prosperidad para la iglesia y todas las comunidades y culturas que la iglesia cruce. Y esas son las historias que queremos contarles más y más en los días venideros. En esta revista. En todas nuestras revistas. En todas nuestras páginas red. Estimular a los creyentes. Fortalecer a la iglesia de Cristo. Y claro, efectuar cambios en todas las comunidades en el nombre de Jesús. Y con eso, testificar sobre la credibilidad de la fe cristiana en una cultura escéptica.
Parafraseando al filósofo católico Charles Taylor: Queremos ayudar a los que se atreven a creer, a creer. Y podemos ayudar a los que creen, a vivir su vida más abundantemente.
O, citar a Jesús: "Yo he venido para que tengan vida eterna y la tengan en abundancia" (Juan 10:10, NVI). Una Bella Ortodoxia, ciertamente.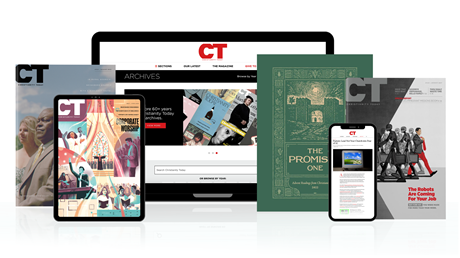 Subscribe to Christianity Today and get access to this article plus 65+ years of archives.
Home delivery of CT magazine
Complete access to articles on ChristianityToday.com
Over 120 years of magazine archives plus full access to all of CT's online archives
Subscribe Now
Un bello escape
Un bello escape