Special Issue: The Life and Legacy of Tim Keller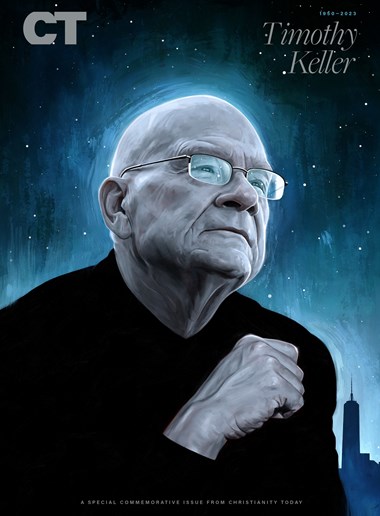 Read CT anywhere you go.
Subscribers have full access to CT's digital archives, including special issues. Download a PDF of this issue, or browse individual articles below.
About This Issue
The week pastor Tim Keller passed away, Russell Moore, our editor in chief, wrote that Keller was "the most significant American evangelical apologist" since Billy Graham. In this special commemorative issue honoring Keller's life and ministry, we take a look at his presence as a pastor of record in the cultural epicenter of New York City (and his rapport with the artists who inhabited the city), how he transformed the art of preaching, and the ways in which he glorified Christ not only in his life, but in his passing.