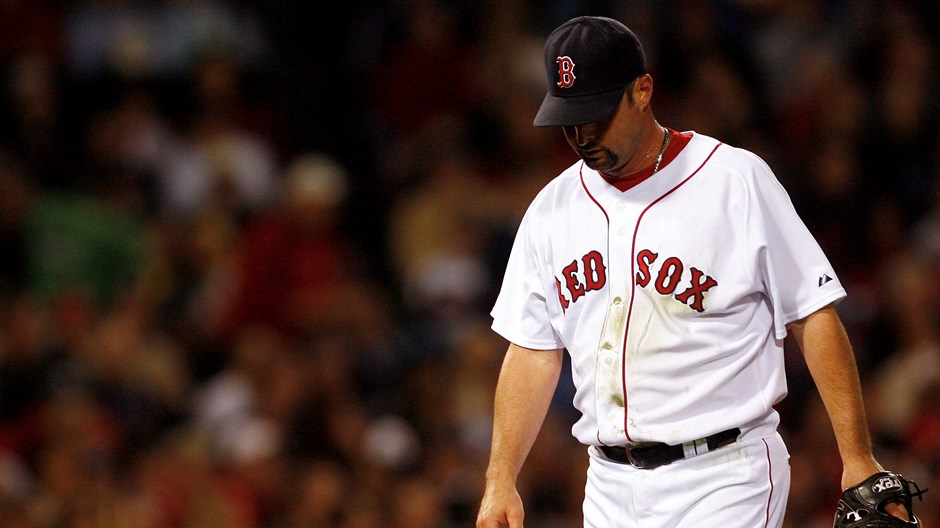 Image: Jim Rogash / Stringer / Getty
With the regular season over and playoffs beginning today, the baseball world is honoring retiring Tigers hitter Miguel Cabrera and Guardians manager Terry Francona while mourning the deaths of Orioles great Brooks Robinson and beloved Red Sox pitcher Tim Wakefield.
Wakefield had a long career, winning 200 major league games from 1992 to 2011. He had a short life, dying at age 57 following surgery for brain cancer. And one line in his Wikipedia bio is most important: "Wakefield became an evangelical Christian in 1990."
There's a lot behind that sentence, and yet I was a little puzzled that none of The Boston Globe's four stories about him Sunday evening mentioned his faith—nor did articles on ESPN or in The Athletic.
They did report his stats and his biggest win, receiving the Roberto Clemente Award in 2010—which goes to only one major league player each year and is said to represent baseball's best through sportsmanship and community involvement.
Red Sox principal owner John Henry spoke of Wakefield's "warmth and genuine spirit," as well as his "remarkable ability to uplift, inspire, and connect with others in a way that showed us the true definition of greatness."
Team chairman Tom Werner said, "It's one thing to be an outstanding athlete. It's another to be an extraordinary human being. Tim was both." Likewise, Red Sox CEO Sam Kennedy said Wakefield "exemplified every humanitarian quality in the dictionary."
But how did Wakefield's Christian faith underlie all those good qualities? None of the business leaders connected the dots, at least in their press release statements.
Betsy Farmer did, though. She founded the Space Coast Early Intervention Center in Melbourne, Florida—Wakefield's hometown. On Sunday, Florida Today quoted Farmer saying, "Tim led me to the Lord and I'll never forget that." She said she texted Wakefield on Saturday that she was praying for him, and he responded with a heart emoji.
While I'm disappointed many are neglecting to mention his faith, this says something significant about the way Wakefield as a public figure approached Christianity in an age of empty virtue signaling and flashy displays of religiosity. That is, while Wakefield privately influenced many with his faith, religion was not something he made a big show of publicly.
The first time I interviewed Wakefield was in 1993.
He had seen success as a slugging first baseman at a Florida high school and then at Florida Tech. Drafted by the Pittsburgh Pirates in 1988, he failed in the minor leagues and saw that his only major league hope lay in becoming a pitcher and throwing the knuckleball his dad had taught him. It's a twisting pitch that only one or two major league pitchers in each decade master and most hitters can't corral.
Wakefield made it to the majors in 1992. His knuckleball fluttered and he became the National League's Rookie Pitcher of the Year with a spectacular 2.15 earned run average. But the knuckleball, like God's providence, is mysterious. In 1993 Wakefield lost control of it, walking nine batters on opening day and dropping back to the minors in July.
That year, Wakefield told me about his coming to faith in Christ and the effect it had on him: "Before, I worked hard but I wasn't at ease. Now, in a lot of tough situations … knowing that God is gracious regardless of my performance helps me to control my frustrations."
He continued, "The gospel has given me inner peace. I still have a lot to learn, but there is that inner peace." He needed that gospel in 1994 when the Pirates gave up on him. And he remembered it in 1995 when the Red Sox signed him and the knuckleball worked again. Wakefield won 16 games and was the American League's Comeback Player of the Year.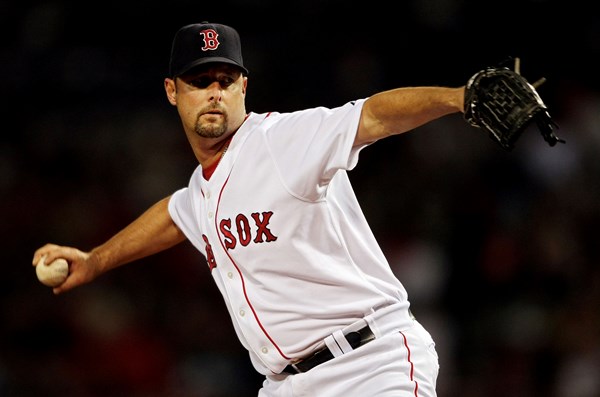 Image: Elsa / Staff / Getty
Then came a comedown. In 1996, his earned run average soared to 5.14. In 1997, he led major league baseball by hitting 16 batters with pitches. He kept having ups and downs. In 2003 he gave up the home run to Aaron Boone of the New York Yankees that caused the Red Sox to lose the American League Championship Series. But in 2004 he pitched crucial innings in games that gave Boston a league championship and its first World Series triumph since 1918.
In 2005 The Boston Globe ran a feature about Wakefield and a dozen other players under the headline "Faith binds many on Sox: Evangelical Christians give sport a spiritual context." Reporter Bob Hohler quoted Wakefield as saying he had "accepted Jesus Christ as my Lord and savior. … It's so easy to be thankful when you're on top of your game and everything is going right. But when I gave up the home run to Aaron, I had to be thankful for that, too."
Wakefield was not as vocal about his faith as some other players are, but those who covered the Red Sox—or those who asked—knew about it.
I interviewed Wakefield again in 2011, during his last year in the majors, as he was doing pre-game loosening-up exercises by third base. Wakefield said, "Some people lead by example, others by words. I don't talk about it much, but when reporters ask, I'm happy for them to let people know about my beliefs. They generally don't ask."
But they did ask about his unusual avoidance of the long-term contracts that other players demanded. Starting in 2005, Wakefield deliberately went year by year. He later reflected, "Money isn't that important, and I had already made a lot. I wanted to pitch as long as I could contribute, and didn't want to hang on if I couldn't."
Wakefield also contributed in big ways off the field.
One Boston Globe headline yesterday declared, "Tim Wakefield remembered for his selfless charitable works, including for the Jimmy Fund." It's ironic that cancer killed him, because the Jimmy Fund benefits the Dana-Farber Cancer Institute, New England's premier center for cancer research and patient care. A Dana-Farber statement made an unattributed reference to Matthew 5:41—Wakefield "always went the extra mile."
In Wakefield's home state, Betsy Farmer told Florida Today that he had volunteered at the Space Coast Early Intervention Center in high school and stayed committed to it. Farmer said Wakefield promised her "that once he made it to the big leagues, he would help. And he kept that promise," donating and raising more than $5 million for the center, now called Space Coast Discovery.
Wakefield's teammates also knew that he kept promises. During Wakefield's last eight pitching years, I once asked Terry Francona, then-manager of the Red Sox, if he was concerned about his performance during a game in which Wakefield gave up four home runs. Francona responded, "No. He's a solid professional every day, doing his best. He's the same, good day or bad day."
That's also a description of some mature Christians who make a not-necessarily-spoken profession of faith in Christ by steadiness under pressure. They don't get arrogant in good times or anxious in bad ones.
In 2021 Francona observed regarding Wakefield, "He was always ready to help out. Any time we were short on pitching, he'd come find me and he'd say, 'I got my spikes on.'" And maybe that's a Christian way of life we can all learn from.
Marvin Olasky chairs the Zenger House Foundation and is a Discovery Institute senior fellow and an Acton Institute affiliate scholar. He was World's editor in chief from 1992 to 2021.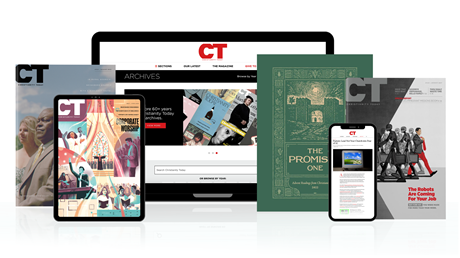 Annual & Monthly subscriptions available.
Print & Digital Issues of CT magazine
Complete access to every article on ChristianityToday.com
Unlimited access to 65+ years of CT's online archives
Member-only special issues
Subscribe
A Tribute to a Quiet Baseball Star in an Age of Christian Celebrity
A Tribute to a Quiet Baseball Star in an Age of ...