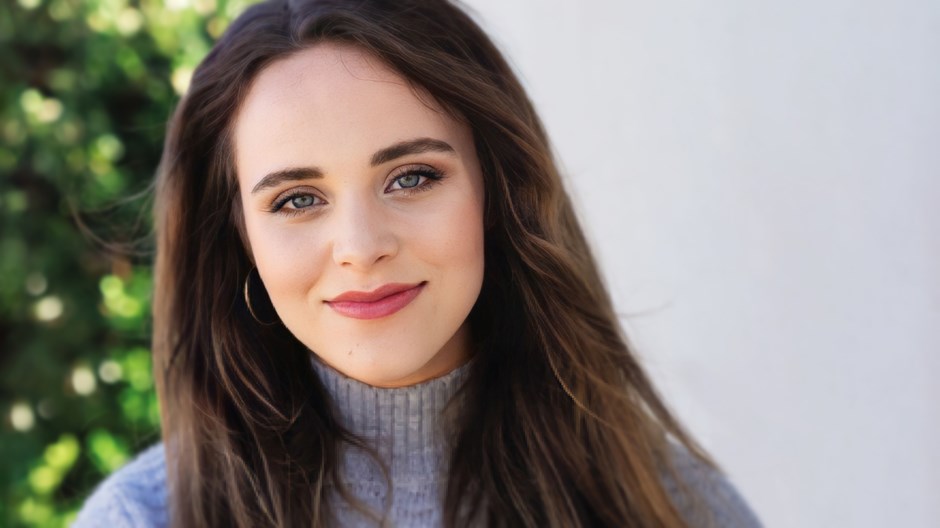 Image: Courtesy of Jinger Vuolo
One of Bill Gothard's best-known followers recently became one of his most vocal critics.
Jinger Duggar Vuolo is the sixth kid in the Duggar family, made famous on TLC shows like 19 Kids and Counting. (Her name is pronounced "ginger;" all the siblings have names that begin with J.) The Duggars are known for the distinctive practices they learned through Gothard's Institute in Basic Life Principles (IBLP): dressing modestly, courting before marriage, modeling their Christian faith, and having as many children as possible.
Last month, Vuolo released a spiritual memoir following her personal reckoning with what she considers Gothard's false teachings and unbiblical, fear-based system. In Becoming Free Indeed, 29-year-old Vuolo "disentangles" her beliefs and joins a growing wave of Christians who say they have shifted and deepened their faith by leaving legalism.
In the book, she describes being constantly worried that God wanted to punish her disobedience—for not confessing some "secret sin," playing broomball instead of praying, accidentally revealing her knees in a skirt, exposing herself to alcohol at the grocery store, even not eating enough fiber in her bread. In her 20s, she finally found a gracious God who made himself clear in his Word, without the need for Gothard's rules and rhemas.
"A few years ago, it became abundantly clear to me that this man I had always looked up to as a model Christian was, in fact, no better than the false teachers Jesus and Paul described," she wrote. "Gothard was not only teaching his own principles instead of Christ's but reportedly harming those closest to him."
With 1.4 million Instagram followers and enough readers to become a New York Times bestseller, Vuolo now represents the most prominent voice speaking out about Gothard—who resigned from IBLP nine years ago this week over allegations of sexual harassment from dozens of women.
"I started to realize just how much damage he had left behind," she told CT in an interview. "I think I denied a lot of that when I was in the system when he first was accused, but when I started getting into all that had transpired since I came out of it, it was so heartbreaking. It gave me more fuel to want to write this book. This has to be said; I have to speak up because it's not just for me, but it's also for the victims."
According to IBLP, Gothard taught more than 2.5 million seminar attendees over decades of ministry, many of them conservative Christian homeschooling families like the Duggars who gathered for annual conferences in suburban Chicago and at its headquarters in Big Sandy, Texas.
Former IBLP members and women who say they were groomed by Gothard have spoken out about his organization and theology for years; more than a dozen filed a lawsuit that was dropped in 2018. Gothard said handholding, hugs, and touching young women's feet and hair crossed boundaries but were never done with sexual intent. He has maintained his innocence and called the women's claims a conspiracy against him; Vuolo concluded that "their testimonies are too consistent to deny."
"It's disturbing that an older man insisted on surrounding himself with young girls, some of whom were still minors. And he did so in the name of service to God," Vuolo wrote, noting that the unmarried seminar speaker recruited young women to work as assistants at the office of an organization that taught against women having jobs outside the home.
In addition to her concerns around Gothard's behavior and teachings on abuse—IBLP materials list "immodest dress" and "being out from protection of our parents" as reasons God may allow victims to be abused—Vuolo critiques Gothard's overall life-improvement philosophy that promises to bless families who obey. In all, Becoming Free Indeed mentions Gothard by name over 300 times. Its dedication goes out "to those who have been hurt by the teachings of Bill Gothard or any religious leader who claimed to speak for God but didn't."
Vuolo said she considered herself among the most devoted of her siblings and once told Gothard that she owed her existence to his teachings since he influenced her parents' decision to keep having kids.
IBLP continues to feature Gothard on its site and share his resources. Since leaving the organization, 88-year-old Gothard has founded a new family prayer ministry and authored 29 more books. Neither IBLP nor Gothard responded to CT's requests to comment on Vuolo's criticism in her new book.
Vuolo encountered expositional preaching and deeper study of Scripture through her now-brother-in-law Ben Seewald, a Southern Baptist pastor married to the third Duggar daughter, Jessa Duggar Seewald. Then she discussed questions around Gothard's teachings with her future husband, Jeremy Vuolo, the son of a Reformed Baptist pastor and now a seminarian at The Master's Seminary.
By the time she attended her final IBLP event five years ago, a lot of the people Vuolo had grown up seeing at the conference year after year were no longer there.
"So many I know and love have decided Christianity is not for them because all they ever knew was Gothard's version of it. They assume God is oppressive and overbearing, just like Gothard's theology. When they see so-called Christians treating others poorly, and leaders like Gothard accepting it, they think God is like that too. My heart goes out to them," she writes in the book. "I can understand why they don't want anything to do with Christianity."
After Becoming Free Indeed came out last month, Vuolo said some friends who had been raised in IBLP told her they appreciated that she said what they felt like they couldn't. Others said they continue to wrestle with their faith. Vuolo thanks God that her questions have led her to reject "so much of the religion of my youth, but I have not rejected Jesus."
Some fellow IBLP critics and others who write about the journey away from fundamentalist faith have recognized the significance of Vuolo's testimony.
"For Jinger to really come out against something that her parents are still actively supporting—I mean, that's just a whole other level of bravery," Emily Elizabeth Anderson, one of the women involved in the lawsuit against Gothard, said in an interview with The Roys Report.
"She clung on to her faith, and I have as well," she said. "But yet, we are having to completely disentangle the true and the fear-based teachings, and separate those."
Last December, Anderson posted a viral clip on Instagram about her journey leaving and healing from IBLP; she included pictures of herself with Gothard and said he had groomed her for six years.
Kendra Fletcher, author of Lost and Found and Leaving Legalism, has seen the value of testimony among those who have made the difficult decision to move away from the religion, rules, and community that once encompassed their lives. "When we realize that others are walking a similar path, we can hold each other up in our grief and in our joy," she said.
Fletcher, who blogs about faith and homeschooling, belongs to an online community of Christians who have left legalistic communities. It can be hard to find balance on the other side, especially when people find comfort, order, and a sense of control in black-and-white religious rules.
"What I see is either a complete rejection of Christ and the gospel—the baby out with the bathwater—or a shift to a type of practice that is legalism-adjacent," she said. "Most of us ride a pendulum swing. Somewhere along the path out of a legalistic environment, we have to encounter Christ all over again or it just becomes too easy to grab a pen and paper and write a fresh to-do list."
Because Vuolo experienced for herself a degree of comfort and certainty within Gothard's system, she can see why her parents still follow his teachings. She does not criticize her mom and dad, Michelle and Jim Bob Duggar, in the book but places blame on Gothard himself.
"When you're in that setting, you can just lean so heavily into it and be engrossed in it, ingrained in it, and think that's what is best for everyone," she told CT. "And at the same time, I will come down very hard against Bill Gothard in his teachings because he is the leader of this. And I want to share in a way that, whenever Scripture comes up, it exposes the darkness and the error."
The Duggar family has been criticized from the outside for their affiliations with Gothard, particularly around their oldest child, Josh Duggar, who had attended a training program through IBLP as a teenager after his parents discovered he had sexually molested girls in their home. There was no legal report or charges against him. The 34-year-old was convicted last year of possessing child sex abuse material.
"One of the hardest realities in my life is that my brother Josh very publicly displayed some of the same hypocrisy as Gothard," Vuolo wrote. She has not spoken to Josh in over two years.
Living in California—as one of the only Duggar kids to move from their home state of Arkansas—Vuolo's life looks different now. She ministers to college girls even though she didn't go to college, and she's learning to swim for the first time. The mom of two likes secular music and museums and riding bikes in pants rather than skirts.
But the biggest difference is what happens when she opens the Bible, she said. Instead of reading the Psalms and assuming the warnings around destruction and disobedience are meant for her, she finds refuge in an expression of fatherly love. She remembers the promise in John 10:28 that God keeps her and no one can pluck her out of God's hand.
"That's a beautiful thing that I now find rest for my soul in—realizing like it's not this performance-based religion," she said. "That's just religion. That's not a relationship with Jesus."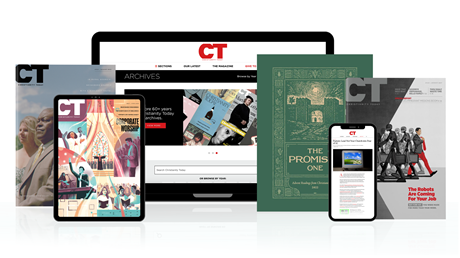 Annual & Monthly subscriptions available.
Print & Digital Issues of CT magazine
Complete access to every article on ChristianityToday.com
Unlimited access to 65+ years of CT's online archives
Member-only special issues
Subscribe
Jinger Duggar Vuolo 'Disentangles' Her Faith After Gothard Upbringing
Jinger Duggar Vuolo 'Disentangles' Her Faith After ...