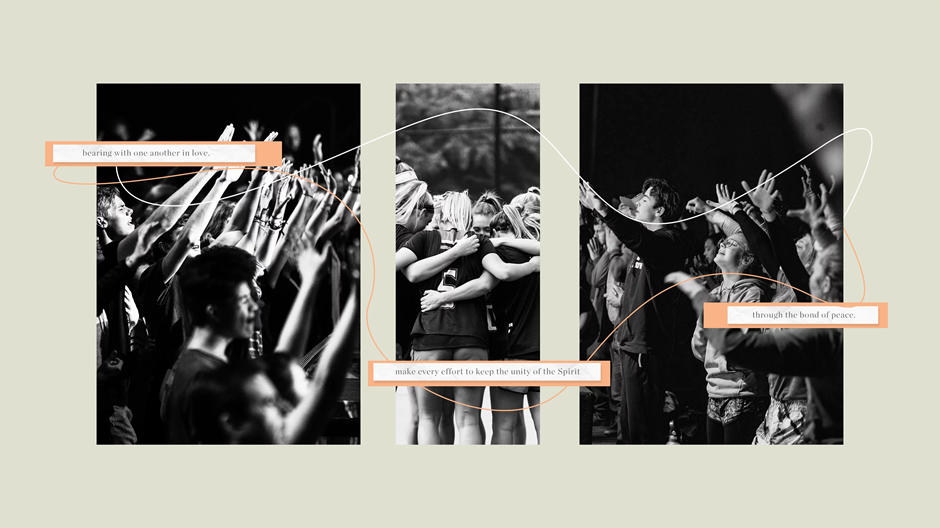 Image: Illustration by Rick Szuecs / Source Images: Vince Fleming / Jeffrey F Lin / Nathan Mullet / Unsplash
Cuando era adolescente, jugaba softball en una liga comunitaria. Algunos de nosotros íbamos a la misma escuela, pero no nos conocíamos la primera vez que salimos juntos bajo las luces. Éramos unos desconocidos con uniformes de poliéster grises y gorras de béisbol de color anaranjado. A la distancia, no se podía distinguir a una chica de la otra.
Al comienzo de nuestro primer partido, había una sensación palpable de posibilidad. Mis compañeras de equipo tenían talento y el entrenador era duro. A medida que pasaba su tiempo observándonos durante la temporada, nos posicionaba y nos colocaba en diferentes papeles, jugando con nuestras fortalezas individuales. A medida que cada jugadora se iba haciendo cargo de su talento, aumentaba la sinergia y el éxito. Incluso ganamos algunos partidos.
Hoy en día, en lugar de sentirnos como un solo equipo con jugadores que tienen diferentes talentos, nos encontramos en un momento cultural en el que a menudo parece que estamos en equipos diferentes. Esto es cierto en la sociedad en general y, tristemente, parece igual de cierto dentro de la Iglesia.
Hay razones justificadas para la división. Tenemos apegos defendibles ligados a nuestras creencias. Hemos desarrollado formas sofisticadas y duramente ganadas de gestionar nuestros miedos y preferencias, y queremos protegerlas.
Pero hubo un tiempo en el que la Iglesia era como un equipo de softball nuevo, saliendo a la hierba recién cortada a finales del verano, con diferencias individuales oscurecidas por lo que eran en conjunto: Todos estaban «… llenos del Espíritu Santo. (...) Se mantenían firmes en la enseñanza de los apóstoles, en la comunión, en el partimiento del pan y en la oración. (...) Todos los creyentes estaban juntos y tenían todo en común» (Hechos 2:4, 42, 44, NVI).
Aquellos primeros creyentes no vestían uniformes de poliéster gris y naranja, pero sí estaban marcados por características distintivas. Entre ellas: la humildad y la paciencia, y el deseo de conciliar sus diferencias individuales en una comunidad sin fisuras.
Si alguien ha dicho «sí» al llamado de Dios en su vida, entonces está llamado a ser embajador del mismo tipo de reconciliación. Debemos llevar una vida digna de esa llamado, «tolerantes unos con otros en amor» y manteniendo la unidad del Espíritu (Efesios 4:1-3).
Dios está tan comprometido con esta unidad que Jesús oró específicamente por nosotros: «… para que todos sean uno. Padre, así como tú estás en mí y yo en ti, permite que ellos también estén en nosotros, para que el mundo crea que tú me has enviado» (Juan 17:21).
Jesús no era ingenuo. Sabía que lograr la unidad es un trabajo lento y requiere paciencia. Envió al Espíritu Santo para que estuviera atento a su oración por nosotros.
Jesús sabía que soportarse unos a otros no es lo mismo que respaldar las creencias de otra persona en contra de tu propia conciencia. Sabía que soportarse unos a otros no es evitar el conflicto ni buscar la aprobación (Gálatas 1:10). Sabía que tolerar a alguien que maneja una agenda llena de ira requiere una fuerza casi imposible.
¿Tenemos lo que se necesita para amar en tiempos difíciles? No por nuestros propios medios, sino por gracia, Dios nos da una fuerza imposible, porque estamos recurriendo a la fuerza de las riquezas de Dios, nuestro suministro compartido (Filipenses 4:19; 2 Corintios 9:8).
No te sorprendas si vivir esta vida común es doloroso. Simplemente está más allá de lo que podemos lograr con nuestros propios esfuerzos. Requiere orar continuamente por sabiduría y perdón.
Pero no solo es doloroso para nosotros. Isaías 63:9 nos dice que Dios mismo se angustia cuando nosotros nos angustiamos, y dio su vida para hacer algo al respecto. La oración de Jesús es clara con respecto a la conexión entre su sufrimiento y nuestra unidad: es la base que tenemos en común y que es nuestro testimonio al mundo.
Así que lamentemos nuestras pérdidas, confesemos nuestras faltas y celebremos con sinceridad y especificidad las formas en que hemos visto la misericordia de Dios en medio de nosotros.
Abramos nuestras cámaras de eco y construyamos puentes en lugar de fosos. Escuchemos la pequeña y tranquila voz del Espíritu y atendamos a lo que nos pida.
Son tiempos difíciles, pero hay un trabajo del Reino por hacer. Cristo refuerza nuestra esperanza. En Cristo, hemos sido llamados a formar parte del equipo, hemos sido elegidos para participar en esta obra de reconciliación. Podemos dejar atrás nuestros hábitos de cinismo y autoprotección. En Cristo, nuestro trabajo consiste en no abandonarnos unos a otros, porque compartimos una misma fe (2 Corintios 5:19). Porque este juego sigue en pleno apogeo.
Sandra McCracken es cantautora en Nashville y autora del libro de próxima aparición Send Out Your Light: The Illuminating Power of Scripture and Song [Manda tu luz: El poder iluminador de las Escrituras y las canciones] (B&H).
Traducción y edición en español por Livia Giselle Seidel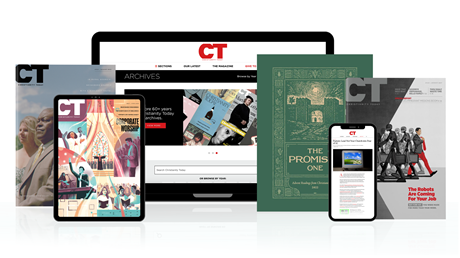 Annual & Monthly subscriptions available.
Print & Digital Issues of CT magazine
Complete access to every article on ChristianityToday.com
Unlimited access to 65+ years of CT's online archives
Member-only special issues
Subscribe
Realmente estamos en el mismo equipo
Realmente estamos en el mismo equipo