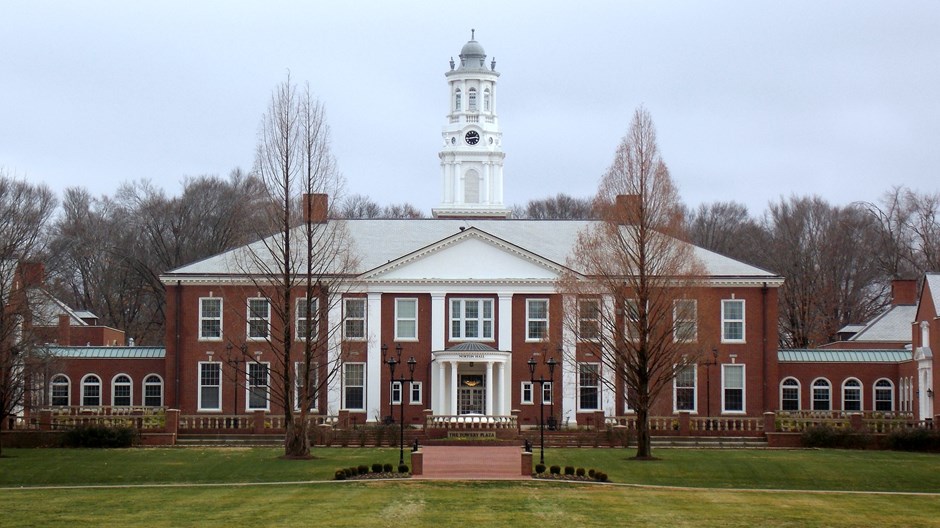 [Updated on September 20 to include a statement from Eric Johnson]
Eric Johnson is a leading Christian psychology professor and a 17-year veteran at Southern Baptist Theological Seminary. Students praise his compassion; fellow psychologists, his scholarship; colleagues, his faith.
And many of them are confused why he apparently no longer has a job.
Johnson announced at an event earlier this month what he had already told friends in private: He would be leaving the Louisville, Kentucky, seminary at the end of the semester in December. They were shocked to hear his plans to retire, especially when the news came just weeks into his first semester back from a year-long sabbatical and amid the release of a new book.
Johnson was the sole proponent of Christian psychology—a counseling approach that draws distinctly Christian practices from the history and traditions of the faith—in a faculty focused on biblical counseling, which emphasizes the sufficiency of Scripture to shape counseling ministry.
As an online petition in his defense added signatories by the dozens, the seminary kept the details on Johnson's status hush.
"One of the frustrations of being president is at any moment there are questions, for good policy and structural reasons, I cannot answer," said Albert Mohler on Thursday night, in his first interview about the situation.
The Southern Seminary president declined to make any comment on Johnson's employment, but repeated what he said in a meeting the day before: "I have tremendous respect for Dr. Eric Johnson. What I said to the faculty in private, I will say to you in public: I have no reason to doubt his character, his commitment to Christ, or his sincerity in signing our theological documents."
Mohler's assurances haven't helped much, according to one Southern professor who spoke to CT under conditions of anonymity. "All it does is make the question more frustrating," he said. Supporters want to know, if not for those reasons, why Johnson is leaving now.
At least two prominent faculty members have met with Mohler to raise concerns, but others have kept quiet, telling CT that they feared speaking out would jeopardize their own employment. Southern did away with faculty tenure in 2014.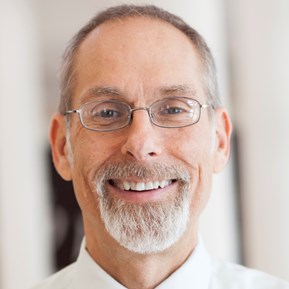 Image: SBTS
John Thweatt, president of Southern's board of trustees, said officers discussed Johnson's status at a meeting in August and will bring the topic before the full board at its meeting next month. He did not answer further questions about the professor or his teachings, citing privacy concerns over personnel issues and deferring to the president's office.
Johnson noted his "early retirement" at an Institute for Christian Psychology event on September 7. He had been speaking about his new release, God and Soul Care, a 700-page volume on the connections between Christianity and psychology, at Sojourn East, a Louisville church where he is listed as the director of care.
On that same day, Southern and the seminary's admissions office tweeted a quote from Johnson, showing no sign that he was on the outs.
He declined to be interviewed for this story, but days later shared a fuller explanation on Facebook, confirming that his departure is due to incomptability between counseling philosophies. On Wednesday, September 20, Johnson posted:
For a number of reasons, the Southern Baptist Theological Seminary has determined that Christian psychology is not compatible with the version of biblical counseling that they want to promote in their counseling department.

As a result, I will be finishing up my teaching at the end of this semester, and then assuming the title of Senior Research Professor until I obtain another teaching job.

I want to thank my friends, colleagues, and former students who have given me and my wife tremendous support over the past few weeks. I am extremely grateful for the years I have spent at Southern Seminary, and I wish it God's best in the years to come.
In the week's before Johnson's own announcement, an online petition blamed the timing on Heath Lambert, an assistant professor of biblical counseling at Southern and the executive director of the Association of Certified Biblical Counselors (ACBC), which calls itself the "oldest and largest biblical counseling organization in the world."
The petition claims that Lambert leveraged the ACBC against Southern, threatening to withhold students from its program if Johnson were to continue to teach. (Southern is one of five Reformed seminaries listed among the ACBC's certified training centers.)
Both Mohler and Lambert have denied this narrative, with Mohler stating that no outside institution—other than the Southern Baptist Convention itself—factors into Southern's policy decisions.
He also said that the recent Nashville Statement, signed by Lambert and about 20 other faculty members but not Johnson, played no part in the situation.
(Regardless, Mohler says that Southern's trustees plan to officially adopt the statement at their next meeting in October. The document, created by the Council of Biblical Manhood and Womanhood last month, joins the school's "clarifying documents" like the Danvers Statement on Biblical Manhood and Womanhood and Chicago Statement on Biblical Inerrancy.)
Lambert, who has been on the faculty since 2006, wrote in a blog post last Monday that it "would never occur to me to try to force, cajole, or blackmail [Mohler] into anything." He also apologized for his "unkind and unloving" speech disparaging Johnson's approach to counseling at an ACBC conference last year, which the online petition pointed to as evidence of Lambert's animus toward Johnson.
In the clip, Lambert reads from Johnson's work and calls his philosophy "dangerous," "slander," "corrupt," and a "mockery of God's Word." He clarified, in the wake of the petition, that though it was for the sake of argument, it was a sinful move on his part.
In an interview with CT, Lambert said over the past 12 years, he has raised concerns to fellow faculty, administrators, students, and Johnson himself that Johnson's counseling philosophy "undermines the authority of the Word of God."
"I've always expressed concern because I think he's wrong," he said. "I respect him as a man and a scholar, but we disagree on a crucial issue."
Johnson's 2007 book Foundations of Soul Care, which John Piper broadly recommended, proposes a new paradigm for Christian counseling by drawing on insights about human nature from "the Bible and various Christian intellectual and soul care traditions."
Mark McMinn, professor of psychology at George Fox University, says Johnson and fellow Christian psychologists assert "that the Christian tradition itself has a good deal of psychology in it.
"If you look at Jonathan Edwards, or further back to Aquinas, or further to Augustine, all of these folks and so many more have a psychology to offer us that is thoroughly Christian," he told CT. "Certainly the Bible is essential also. But there is a psychology in the Christian faith that ought to be explored also."
Many evangelical seminaries and universities—like George Fox—go even further with their incorporation of psychology into a Christian worldview; their curricula brings Christian teaching and psychology together, embracing an "integration" stance.
"The divide between biblical counseling and integration is wide, though perhaps not as wide as it has been in decades past," said McMinn. "I've seen Christian psychology standing in the middle, with a smaller divide between it and either of the other two camps.
"If [Johnson] was indeed terminated because he was not enough like the biblical counselors, then I think that divide—and the divide between integration and biblical counseling—grew a lot this week."
Southern, which offers six graduate-level degrees in biblical counseling, staked its position solidly in that camp in 2005 when it moved away from a pastoral care model and explicitly critiqued the integration approach.
Leaders emphasized the sufficiency of Scripture to address all counseling concerns. The seminary renamed its "pastoral counseling" and "Christian counseling" degrees as "biblical counseling."
Johnson's own title seems to be a relic from before the institutional shift; he is called the "Lawrence and Charlotte Hoover Professor of Pastoral Care," though the school no longer adheres to that focus.
Russell Moore, then the dean of Southern's school of theology and a vice president, said at the time, "The ramifications of this course correction will be felt in congregations throughout the Southern Baptist Convention and the evangelical world.
"It will mean moving beyond the clinical professionalism of what historically has been dubbed 'pastoral care' in the therapeutic guild, but it will mean recovering true 'pastoral care' as defined by the Scriptures."
According to Mohler, Southern's vision for its counseling program hasn't changed in the dozen years since. Last year, Southern and Boyce College, its undergrad counterpart, hired two new associate professors of biblical counseling. Mohler called the field "one of our most important programs."
"The vision for our curriculum was established in the middle of the last decade," he said, adding that for professors at Southern, "the centrality of the sufficiency of Scripture to their model comes out of their convictions," and biblical counseling is a key way to demonstrate the "personal and practical application" of God's Word.
"Do I believe Christian psychology has a place in evangelical academia? Certainly," he said. "There really is no change here since we offer no programs centered on it."
When asked about the philosophical disagreements on counseling between Lambert and Johnson, Mohler said academic faculty are bound to have lively discussions about their subject areas. He acknowledged that "there have been significant strains at this point."
Johnson's departure has spurred further discussion on the tensions between Christian psychology and biblical counseling—an area of disagreement that many students noted from their time at Southern.
Brett Vaden, who holds a PhD and MDiv from the seminary, characterized Johnson, his former professor, as exemplifying Abraham Kuyper's "sphere sovereignty," believing that those called to ministry should seek out God's truth wherever it may be:
While that vision may sound all well and good, practically it has put Dr. Johnson at odds with others teachers, pastors, and scholars whose understanding of the doctrine of "sufficiency of Scripture" forces them to limit their study to the Bible….

He has also attempted to read, understand, critique, 'translate,' and utilize (when appropriate) resources outside of the Christian tradition. Of course, as he clearly explains in Foundations for Soul Care, for the Christian seeking truth, all knowledge must be subordinated and ruled by the Christian worldview [or] meta-narrative given us in Scripture.
Johnson describes how his approach differs from others in Christian counseling in God and Soul Care. He wrote:
Biblical counseling and integration, in very different ways, often (though not necessarily!) have tended to assume the modern separation of theology from psychology (and psychotherapy and counseling). The aim of this book is a synthesis of all relevant biblical, theological, psychological, and philosophical forms of knowledge about human beings with the goal of understanding human beings as comprehensively as possible, that is, as much like God as we can.
"I respect and have learned from many in the biblical counseling camp. Their perspective is laudable and needed," wrote Boyce alum Dustin Messer in response to Johnson's news. "But even if one thinks Dr. Johnson's approach to counseling is anemic or flawed, he's no enemy of the faith…. My goodness, Dr. Johnson's theology is about as orthodox and mainstream as it gets in evangelicalism."
The seminary, the second-largest in the country and the first to offer a PhD program, boasts record enrollment decades after Mohler became president in 1993, securing Southern's conservative bona fides with a new wave of staff—including Johnson.
"I have not spent my adult lifetime building this faculty in order to dismiss it," said Mohler.
Johnson's new book, released September 5 through InterVarsity Press's academic line, was endorsed by Trinity Evangelical Divinity School professor Kevin Vanhoozer, Regent University professor Mark Yarhouse, and Association of Biblical Counselors president Jeremy Lelek.
Johnson thanks Lambert among his dialogue partners in the acknowledgements.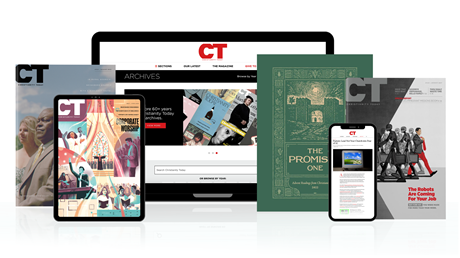 Annual & Monthly subscriptions available.
Print & Digital Issues of CT magazine
Complete access to every article on ChristianityToday.com
Unlimited access to 65+ years of CT's online archives
Member-only special issues
Subscribe
Has Christian Psychology Lost Its Place at Southern Seminary?
Has Christian Psychology Lost Its Place at Southern Seminary?