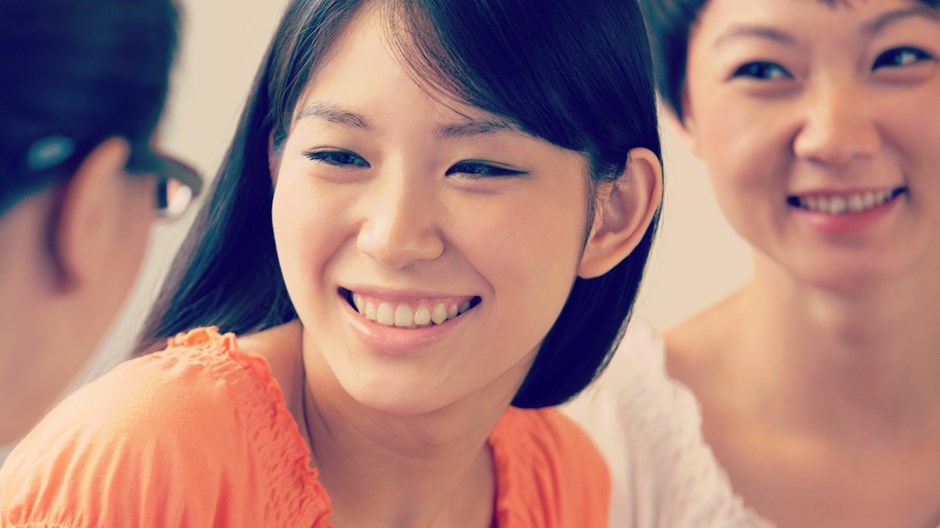 Image: XiXinXing / Getty Images
Late this last summer in one of China's major cities, a small group of Chinese pastors' wives gathered together from the unregistered church (or "house church") for a time of training and support. Most of the women didn't know each other, nonetheless, they shared their common burdens with one another:
"We get little to no rest; even if we do slow down on a rare occasion, we feel guilty."
"Our to-do list is endless. And if we don't do it all and do it well, we create new problems for ourselves."
"Our congregation has unrealistic expectations of our family. Sometimes I have my own unrealistic expectations of myself, my children, and my husband."
As the communications director for China Partnership, I hear daily about efforts to train and equip the mostly male pastorate of a rising church movement called Grace to City, which focuses on gospel renewal among China's unregistered churches. The needs of the Chinese pastorate are myriad, and they include one often overlooked but very important group of people: pastors' wives like these.
Although China has a government-sanctioned church called the Three Self Church, the vast majority of Chinese Christians belong to unregistered church communities that often meet in rented apartments, storefronts, or hotel conference rooms. When Westerners think of these "house churches," they often assume the biggest challenge is the political environment. While the legal issues surrounding the unregistered church are often tense and at times overwhelming, the ministry struggles are much more mundane and common. Like small church pastors in the States, Chinese pastors and their families experience significant pressure as they lead often-underfunded and understaffed churches.
A lot of that pressure is borne by the wives.
The social, spiritual, and even physical struggles expressed by Chinese women are both familiar and foreign to their Western sisters. As recent articles have highlighted, they face common challenges surrounding singleness, success, marital infidelity, domestic abuse, and parenting. They also face issues particular to their context, including the former one-child policy and matters of filial piety.
Arguably, however, the challenge most often identified as an impediment to ministry and family life is the Chinese work ethic.
For Chinese pastors' wives, it's a quiet, subtle struggle that pervades family life. These women in ministry face spiritual difficulty not in dramatic showdowns with the government but rather in the same daily struggle to live according to God's grace that most believers face around the world.
A small American ministry (unnamed due to security concerns) dedicated to coming alongside church-planting women around the globe has recently started ministering within the Chinese context. Although the ministry has existed for more than a decade, efforts within Asia started five years ago during a pan-Asian meeting of church planters and missionaries connected to Redeemer City to City. Work focused on China was launched two years ago in response to the many women who were desperately reaching out for help. The work is rapidly multiplying: The Chinese women involved with the project have already translated the organization's written materials, equipped two Chinese leaders, and held their first training event. They're busy investing in the lives of dozens of Chinese pastors' wives.
"We've heard a real call from the women in Asia to equip them so that they can take this to the women that they're ministering to," says Lorrie, an American network coordinator in charge of spinning off the Chinese effort. "That is where we've heard the most from the women: We want more of this. Whatever you've got for us, we want it, we're ready for it, we need it."
According to Lorrie, the big "it" is formal training that helps pastor's wives refocus on the heart of the gospel—the grace of God and the freedom we inherit through our union with Christ. The organization equips women in the trenches of ministry and church planting by "holding the gospel out to them in memorable ways."
"The content is the gospel, but the delivery method is relational," says Lorrie, "so that I can take what is being taught to heart—take it home with me and share it with my husband, share it with my kids, share it with people who don't know Jesus yet."
Yu*, one of the Chinese leaders of the organization, explains that for most Chinese in ministry, becoming a Christian simply means substituting one type of work for another and rarely involves a worldview shift about work itself.
"Working hard is one of the things [Chinese culture] promotes," says Yu. "You work for your career or your cause. Even for those outside of the church, they work hard for their career and they put their family second. Or third. Couples put their children second and their wife or husband in third. When someone becomes a pastor, they will say, 'Now we work for God, so we need to be working even harder.'"
However, the pastor's wives who gathered together this last July found a different message: not another to-do list but rather a call to live in grace—to rest in Christ's work rather than their own.
The message is having an impact. As the Chinese church movement takes seriously the need to equip not only pastors but also their wives and families with the gospel of grace, it has taken steps to provide holistic training and retreats for those connected to the movement.
Leaders of the Grace to City movement are now seeing the need to minister to the full family, including kids. Legalism within the Chinese church and Marxist pragmatism within the Chinese public education system leave the children of believers without a robust understanding of grace.
Marriages, too, are part of the movement's ministry outreach. Two years ago, the American pastor and author Paul David Tripp conducted a marriage conference for Chinese pastors and their wives. He focused not on to-do lists and marital strategies but on matters of the heart and gospel transformation. As a result, multiple pastors openly repented for prioritizing their work over their wives and children. At the end of the conference, attendees participated in a vow renewal ceremony, and pictures of the event show middle-aged, stately pastors alternately weeping and beaming over the wives of their youth.
Many churches—especially those in Beijing, where the cost of living is skyrocketing—are starting to account for the wife's labor when determining a pastor's compensation. "Some mature churches have started to count the family burden when they call a pastor, and they also give the wife a compensation, because the wife also is really part of the working ministry," says Yu's husband, Liao*.
The motivating mission for providing financial compensation, healthy discipleship for kids, and marriage care is simple: gospel renewal in the hearts of pastors, their wives, and their families.
"A lot of times when we encounter difficulties in our lives, our first response is not using the gospel," says Yuan*, one of the female Chinese trainers. "Our first response is to use whatever we were used to growing up, whatever our family of origin taught us to do. Especially when you're in ministry, it's very easy to harbor bitterness, and you need to have the gospel in your life."
"How do I extend grace to my kids? How do I extend grace to my husband?" said Yuan, after describing her experience of hosting various church events in her home every week and often yelling at her kids and husband minutes before congregants arrive. "If the wife or the mother is not happy, the home is not happy. And in a church-planting situation, a lot of times in the beginning, the wife is the co-founder of the church. So it's crucial that in ministry, it's a partnership. The wife needs to also understand what grace is."
The expansion of God's kingdom cannot take place without caring for both his sons and daughters involved in the work. For those of us coming alongside women in church planting, Paul's insights in Thessalonians are near to our hearts: "So we cared for you. Because we loved you so much, we were delighted to share with you not only the gospel of God but our lives as well" (1 Thess. 2:8).
His words remind us that by helping women at "ground zero" of the church—in China or elsewhere—we help build up the global communion of saints.
Hannah Nation lives in Cambridge, Massachusetts, and serves the global church through her work with China Partnership. You can also find her writing at carvedtoadorn.com.
*Editor's note: Due to security concerns, these names have been changed.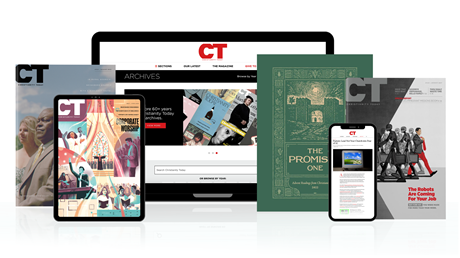 Annual & Monthly subscriptions available.
Print & Digital Issues of CT magazine
Complete access to every article on ChristianityToday.com
Unlimited access to 65+ years of CT's online archives
Member-only special issues
Subscribe
Women in China's House Church Movement Face a Hidden Challenge
Women in China's House Church Movement Face a Hidden Challenge