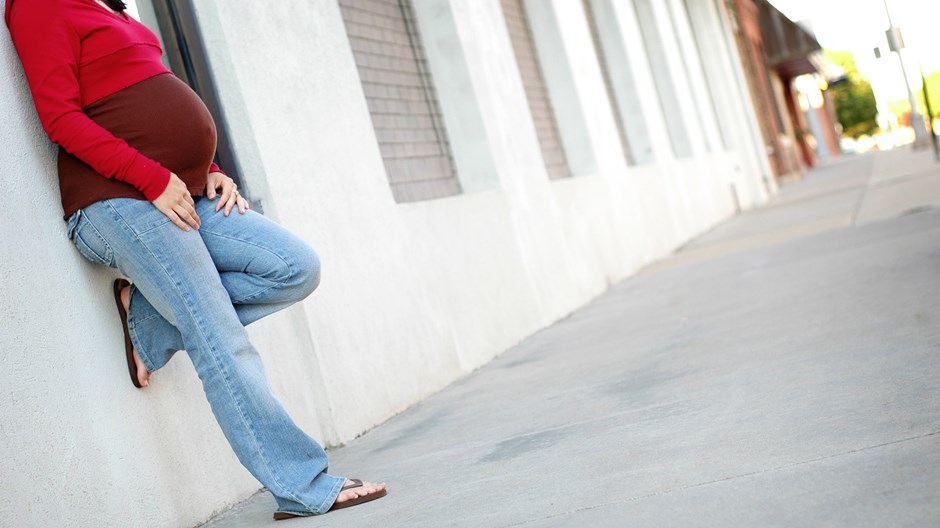 Image: Idea Bug / iStock
A recent story in The New York Times reveals a common quandary faced by Christian high schools and colleges: what to do with pregnant students. Last year, 18-year-old Maddi Runkles, a straight-A student, athlete, and student council president at a private Christian school in Boonsboro, Maryland, became pregnant. Maddi briefly thought of having an abortion but then resolutely decided to keep the baby. Not long after she discovered her pregnancy, she told her mother. Then she told her father who, at the time, was head of the school board. She also publicly announced it to her high school peers at Heritage Academy.
In response, school officials—minus her father, who recused himself from the deliberations—decided to suspend her for two days, remove her as the student council president, and bar her from "walking" during graduation. Maddi admits she knew she would face disciplinary action from the school "because I did break the school code." But although she and her parents support the first two penalties, they strongly disagree with the decision to forbid her from participating in graduation.
The dispute reflects a difficult tension between the principles of a pro-life position—lauding the decision to keep an unborn baby—and the principles of sexual ethics and right conduct. "You have these two competing values," Brad Wilcox, a sociologist at the University of Virginia and director of the National Marriage Project, told The New York Times. "On the one hand, the school is seeking to maintain some kind of commitment to what has classically been called chastity—or today might be called abstinence. At the same time, there's an expectation in many Christian circles that we are doing all that we can to honor life."
Like many Christian high schools (and universities), Heritage Academy forbids its students from engaging in premarital sex as a matter of policy. However, disciplinary actions are decided at the discretion of school officials and vary widely: Should students be suspended or expelled? If so, for how long, and should re-admittance be an option? If not, what penalties should students face?
In response to the public fallout, Heritage principal David R. Hobbs stated that "Maddi is being disciplined, not because she's pregnant, but because she was immoral." However Kristan Hawkins, the president of Students for Life of America who is working closely with the Runkles family, strongly disagrees with Hobbs's assertion. As one piece of evidence, she cites another comment he made stating that, "to have a girl who is seven months pregnant walking at graduation would be easily misunderstood, bringing even more pressure onto Maddi."
"Heritage Academy," Hawkins told me, "makes it clear they're not disciplining Maddi Runkles for premarital sex but for pregnancy. And pregnancy is never a sin." She also advised Christian high schools and universities to "have clear guidelines and consequences if they are going to make students sign a code of conduct."
Although Hobbs and administrators like him claim they are motivated by a Christian desire to cultivate the virtue of chastity, I would argue that they often come up short in balancing abstinence culture and pro-life culture, which, as Wilcox says, can sometimes fall into competition with one another.
Moreover, administrators tend to publicly penalize girls more often than boys. I spent five years working in an exemplary student life division at a Christian university, and during my time there I saw persistent inequities similar to this case. Female students who engaged in sexual immorality often received harsher disciplinary actions while their male counterparts were more likely to receive a more lenient punishment. The Runkles case provides another example of this common asymmetry.
Even if we set aside the concerns of sexism, however, we face a larger problem: These public punishments, I would argue, sometimes push pregnant teens to consider abortion. Why? When female students believe an abortion is a better option than the shame and shunning they are sure to experience, they think twice about choosing to have the baby.
We also increase the odds of abortion when we ostracize teen parents by forbidding them from even enrolling in our Christian high schools. A recent unreported case—and one that's personal to me—provides evidence of this claim.
Around 20 years ago, a Christian college permanently expelled a friend of mine for being "unwed and pregnant." Her boyfriend (now her husband), a soccer player at the same college, was allowed to stay in school. While the shame my friend experienced was terrifically painful, nothing could prepare her and her husband for what happened to their teenage daughter, "Sarah" (a pseudonym), after she was brutally raped by a peer. Sarah became pregnant and chose to keep her baby. Last year, when Sarah was finally ready to restart her studies, she couldn't bring herself to return to her former public school and instead considered local Christian schools in the Chicago area.
The first school she approached had an admissions counselor who stated that "we are a school that is just full of grace" but then immediately told Sarah and her parents she could only attend if she signed away her parental rights to her mother, the baby's grandmother. After Sarah and her parents approached another high-profile Christian school, they were told that Sarah "wasn't the right fit" and that the school didn't "have the right resources" to support her as a student. The school stood its ground, despite the fact that Sarah's parents had the resources to provide childcare for the baby and therapy for Sarah. Sarah's mother reported to me that it was the response of these two Christian schools "that could turn her away from the church completely."
Sarah was a victim of rape who chose to have her baby. Her actions are exemplary. And yet, two prominent high schools are penalizing her for her decision. They failed to treat Sarah and her baby in a manner that is consistent with a pro-life stance and instead fueled the frequent narrative that evangelical Christians are pro-birth instead of pro-life. Although some might argue that her case is an anomaly, these same problems apply to other cases and more than suggest that we're not doing all we can to honor life.
As Katelyn Beaty, editor at large at Christianity Today magazine, rightly underscores in an essay for Vox, "It's not enough to be against abortion. I am for life that includes but also extends beyond the moment of birth. I believe the pro-child versus pro-woman dichotomy is a false one." Being consistently pro-life means doing our part to help mothers flourish as their children grow and in so doing, supporting the life of the child.
And what about those, like Maddi, who get pregnant by engaging in immoral behavior? We still have a long way to go in balancing grace, truth, and holiness. "Christians often fall into one of two ditches when dealing with sin in their own communities," Julie Roys notes. "Either we completely overlook it and err on the side of compromising holiness—or we fail to forgive, punish harshly, and miss the heart of the gospel. What's needed is a proper view of biblical discipline—a practice that seeks to restore and heal, not wound and punish."
The father in the Parable of the Prodigal Son offers us a better model for how to respond in situations like the one Maddi is facing. We can't shy away from discipline. However, in our disciplinary actions, we should welcome repentant students with a ring and a robe, with gladness and delight in our eyes. Their repentance is evidence of God's life at work in them and is an obvious demonstration that they have chosen life instead of death and death-dealing ways (Deut. 30:15–20 and John 10:10).
My hope is that both of these stories—Sarah's and Maddi's—will motivate Christian high schools and universities to reexamine what often turn out to be sexist and death-dealing disciplinary policies and procedures. In addition, my desire is to hear from those schools who are balancing consistent pro-life policies with pro-abstinence policies. How beneficial it would be for our Christian high schools and universities to learn from those doing it well!
I also hope that students like Maddi and Sarah can find it in their hearts to forgive those of us who have treated them poorly and inhospitably. Christian churches, organizations, and educational institutions are sometimes guilty of being the prodigal sons and daughters. And for that, we must repent and return home.
Marlena Graves is the author of A Beautiful Disaster: Finding Hope in the Midst of Brokenness. Heart and Minds Books named it the best book on spiritual formation by a first-time author (2014).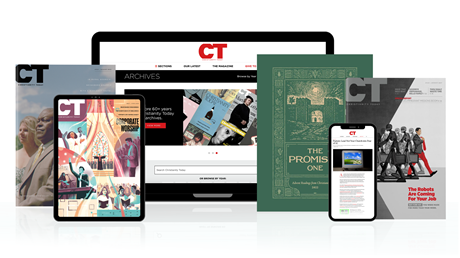 Annual & Monthly subscriptions available.
Print & Digital Issues of CT magazine
Complete access to every article on ChristianityToday.com
Unlimited access to 65+ years of CT's online archives
Member-only special issues
Subscribe
Let the Pregnant Grads Walk
Let the Pregnant Grads Walk