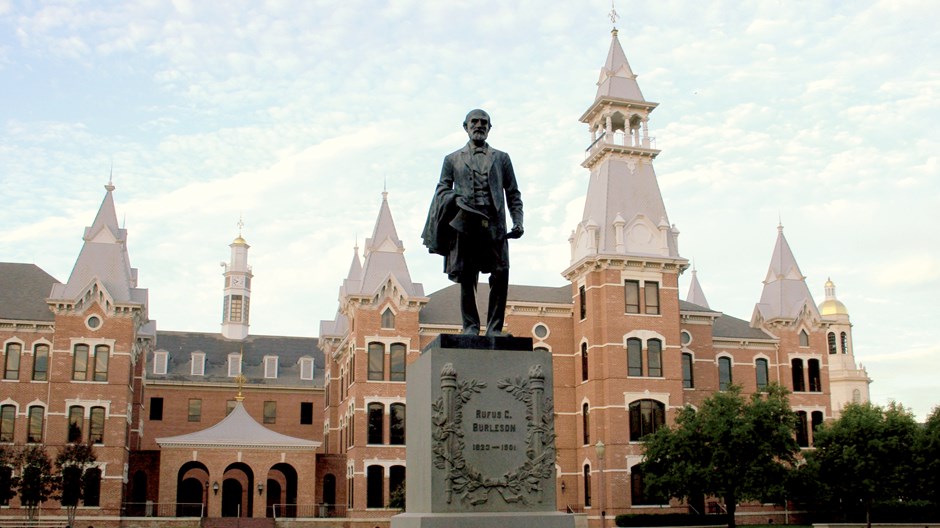 Image: Lpret / Wikimedia
"A ploughshare is a nobler object than a razor. But if your natural talent is for barbering, wouldn't it be better to be a barber, and a good barber—and use the profits (if you like) to speed the plough? However grand the job may be, is it your job?"
Harriet Vane, a fictional character created by Dorothy L. Sayers in Gaudy Night, posed this question during a college reunion at Oxford in 1935.
A former classmate, the "outstanding scholar of her year" who "had married a farmer and everything had gone wrong," reasoned that despite her own difficulties, farming and marriage was "a finer thing than spinning words on paper."
We can almost hear Sayers' voice in Harriet's response. "Look here! I admire you like hell, but I believe you're all wrong. I'm sure one should do one's own job, however trivial, and not persuade one's self into doing somebody else's, however noble."
Simple yet profound. Women should do the job to which they are called.
I love Gaudy Night. I loved it even before I realized what a progressive argument it makes about female vocation. As a first-time reader, I was so absorbed with the story that I didn't pay attention to the author. I was oblivious to how Harriet Vane mirrored controversial moments from Sayers' own life, including the unhappy end of a long-term relationship and an illicit sexual affair. She also mirrored her exceptional aspects, such as Sayers' degree from Oxford and her professional success as a single woman outside the hallowed halls of academia.
It wasn't until I taught Gaudy Night that I really began to understand the implications of its argument: that women are called to vocations just like men and regardless of gender expectations.
I always knew I was called to my job as a professor. But, as a pastor's wife for the past 20 years and a mother of two, I've had many moments when the expectations of my evangelical circles and the everyday cares of life made me question that calling.
I distinctly remember one moment when my infant daughter was screaming (as she routinely did every evening around 5) and I had burned the rice for dinner and I had just received a publication rejection and my son needed help with his homework and my husband had been delayed at church and my tenure clock was ticking. I thought, "Is it worth it? Is it really worth it?"
Or, in the words of Dorothy L. Sayers: Is this really my job?
Women like me, who come from evangelical backgrounds and work at Christian colleges, are probably more prone to question our vocation as academics. We hear arguments grounded in Scripture that Christian women shouldn't hold authority over men (college professor, anyone? What about president?). We see the more extreme implications of such theology. Cedarville University, for example, restricted female faculty in 2014 from teaching male students in Bible classes.
Although most Christian institutions would not limit female faculty so severely, the 2014 Women in Leadership National Study: Gender Dynamics in Evangelical Institutions found that a significant glass ceiling persists for women throughout Christian academia. Women then comprised a tiny percentage of the total leadership—board members, vice president, president—in 124 Christian institutions. Especially damning was the lack of female presidents.
As the report states, "Of the colleges with a woman as president [5% of Christian Colleges and Universities in 2014], all of them are part of denominations or traditions that ordain women."
In other words, ideas about women matter. Christian institutions from traditions espousing more egalitarian views might hire a female president; Christian institutions from more conservative traditions, however, almost certainly would not. Not surprisingly, women working in Christian colleges and universities have a more negative outlook on their career trajectory.
According to the report, female faculty "perceive less support in the workplace and more gendered inequality than do their male peers." Christian institutions thus seem less likely to support female faculty and more likely to restrict female access to leadership. Even if it is her job, a woman in Christian academia might not be allowed to do it.
Thankfully my experience working at a Christian institution—Baylor University, which itself just nominated its first female president—has been more positive due to the substantial support I receive from my female colleagues, especially my interdisciplinary writing group, as well as from my male colleagues.
A recent Stanford University research project argues that because women have less access to masculine networks and are more likely to have their contributions ignored or dismissed by male colleagues, academia disadvantages women.
At Baylor, male colleagues have both invited me into their professional networks and advocated for me. In 2006 one of my male mentors and colleagues suggested an academic press and gave me the name of his editor; my first book was published in 2008.
I was asked by two male colleagues to join them as an editor on a book volume; we published it in 2009. When I received two job offers in 2008, it was a male colleague who suggested I negotiate for a higher salary. When I wanted to apply for a national sabbatical grant and needed to host a conference as part of the proposal, I pitched the idea to a male colleague who not only listened but provided institutional support. The Baylor Institute for Studies of Religion hosted the "Women and the Bible" conference in 2013. After I received an article rejection, a male colleague read the manuscript and suggested I revise for a different but still significant journal; the article was published a year later.
I am in my current position as graduate program director in the history department because a male colleague reached out to me, mentored me, and nominated me for the position. (Indeed, to bring things full circle, this article is a direct result of my blogging at The Anxious Bench, a religious history blog on Patheos, which a male colleague invited me to join in 2015.)
Male colleagues in senior leadership positions advocated for me, nominated me for promotion, introduced me to publishing opportunities, and—most importantly—treated me as their colleague and friend.
As of 2015, women comprised almost 40 percent of the faculty at Baylor University and around 25 percent of full professors. Baylor still has room to improve academia for women. Yet, even with its shortcomings, I have found Baylor to be a place which advocates for female vocation and leadership. Since I joined the history faculty in 2008, we have hired six additional female professors, selected a female chair (who has since gone on to become an associate dean), and added a concentration in women and gender history.
Of great significance, Baylor announced last week our first female president: Linda Livingstone. She is not only a woman who is a president, but a president who actively advocates for women.
Indeed, when I read about Livingstone, I couldn't help but be reminded of Harriet Vane. Harriet Vane asked, "However grand the job may be, is it your job?" This question reminded me of one asked of Livingstone about becoming the first female president at Baylor. We can almost hear them saying, "Is it your job?" Livingstone responded with conviction: "I think I can take that on."
Even at a Christian university, academia is a woman's job too.
Beth Allison Barr, PhD, is associate professor and graduate program director of history at Baylor University. Follow her on Twitter @bethallisonbarr.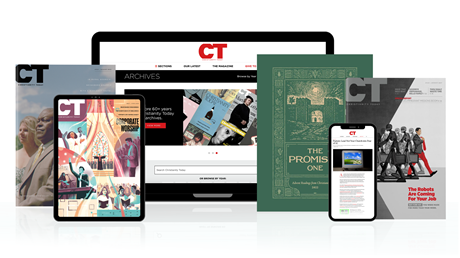 Annual & Monthly subscriptions available.
Print & Digital Issues of CT magazine
Complete access to every article on ChristianityToday.com
Unlimited access to 65+ years of CT's online archives
Member-only special issues
Subscribe
Dispatches from Baylor: Let Women Lead
Dispatches from Baylor: Let Women Lead