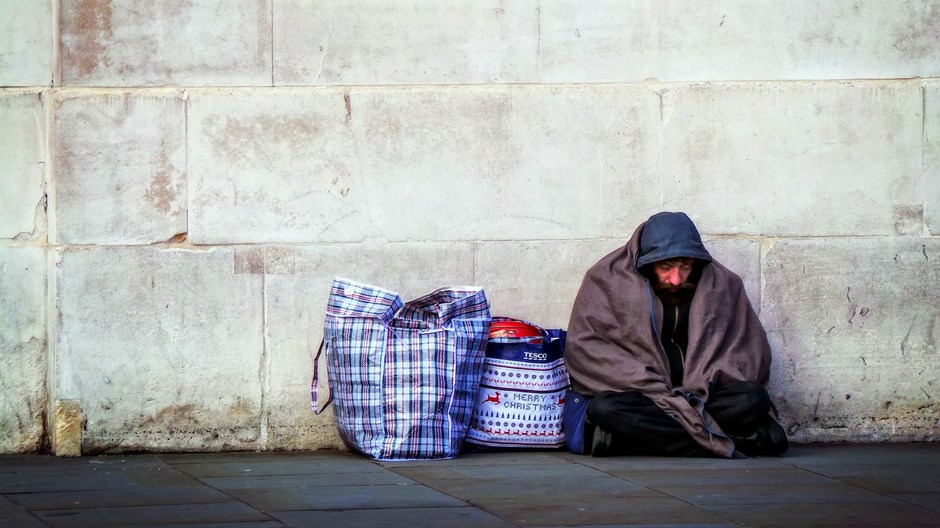 Image: Garry Knight / Flickr
In August, Christianity Today partnered with Deidox Films to debut The Ordinance, a documentary exploring churches' efforts to fight predatory payday lenders. Many church leaders recognize the shameful practices of these lenders and seek to meet the needs of their church members while also fighting for justice on a legislative level. On the other side of the same coin, however, are churches attempting to fight poverty and prevent the situations that lead people to accept these loans.
In recent years, several Christian organizations have developed programs providing microloans, savings groups, and economic education in international contexts. But how much do we know about empowering our own communities? With racial and economic tensions exacerbated in recent years, the local church has a key role to play in bringing about reconciliation. Organizations like The Chalmers Center, whose founders wrote the bestselling When Helping Hurts, have recognized the vast needs in the United States and are now working to equip churches to meet economic and spiritual needs in their communities.
"As Chalmers worked to empower grassroots churches in Africa, Asia, and Latin America to help the poor help themselves, we became acutely aware of the same need to address poverty holistically in our own nation," said John Mark Bowers, the Curriculum Specialist at The Chalmers Center. "After publishing When Helping Hurts, we heard from even more churches that were hungry for tools to help them walk alongside people across economic lines right here in the United States. Thus, the birth of an IDAs [Individual Development Accounts] pilot—out of which came Faith & Finances, and later, Work Life."
Bowers has worked to create the curricular tools many churches use to train and walk with struggling people in their communities. He also developed training for church-based facilitators to effectively implement these tools, with the goal that these people will be the face of the work. "Chalmers' goal is for low-income people to never really hear much about us," Bowers said. "We want them to see the local church as the hands and feet of Christ."
Championing the Cause of Financial Peace
In 2012, New City East Lake—a PCA church in the low-income East Lake neighborhood of Chattanooga, Tennessee—held their first series of Faith & Finances classes. Each week throughout the 12-week course, attendees shared a meal with church volunteers and then dove into teaching on money management skills and principles of biblical stewardship. Each person in the program had a "champion" there to encourage their efforts, as well as church members who volunteered to take the class alongside each student so they could work together on budgets, questions, and connecting outside of class.
At the end of the course, the church started an IDA program to serve three graduates. The three applicants had set specific savings goals during the class, and the church agreed to match their savings up to $100 per month for two years toward their goals. During those two years, program facilitators met monthly with the graduates to discuss their budgets and financial issues.
Bethany Lane, a member of New City East Lake, was asked to be on a team with a graduate named Amber*, who was using the IDA to save enough money to finish her degree. Her team worked to teach Amber about credit, fees, and loans. She pulled her credit score and did her taxes for the first time. "It was fun to meet monthly and see her understanding and her confidence grow," Lane said. "She'll graduate this year, and we're going to have the biggest block party ever."
Lane estimates that between 15 and 20 families from the church have moved into the East Lake neighborhood. Because of this proximity, church members have built relationships with neighbors and better understand the complexities of the challenges they face. She explained, "Financial training is something so many of us never learned from our families of origin. It is needed and important, and not just for the poor, but for the struggling college student, the immigrant with three jobs, or the lower middle class family that always feels like they're drowning. It is such a blessing for finances to be a place of peace."
A "Gospel First" Approach to Getting Back on Track
At Living Hope Church Vollintine Evergreen in Memphis, Pastor Justin Burkhead knew about the Faith & Finances program because the church's deacons had been trained to teach the material. He recognized that money management only benefits people who have consistent income, so his church started The Chalmers Center's Work Life program, a biblically integrated job preparedness curriculum, to help create income for people in their community, in the hopes they could train them to manage money afterwards.
"I got involved with this ministry because I quickly realized that to preach the gospel effectively to jobless folks, I need to show them that I care about their situation here on Earth and not just their situation eternally," Burkhead said. "That usually meant helping people find jobs. At first I was able to connect folks through business owners and managers that were in our church family or close to it, but this wasn't ultimately productive, because most of the people we were ministering to were not ready for the workplace."
Christine came to the Work Life class struggling as an alcoholic, unaware of how obvious her struggle was to others. Explaining the gospel was the first part of the Work Life curriculum, which led to a discussion of idolatry and broken relationships. After several similar conversations, Christine began attending church programs; she confessed her alcoholism, found temporary work, and is hearing the gospel on a regular basis. Burkhead recounted, "I honestly believe she had no idea how her addiction kept her from getting or keeping jobs, so the course provided that practical help by opening her up to the conversation so that we could be honest with her."
Several church members are involved with the Work Life program. One deacon took Christine to purchase clothes for job interviews, while another member (who is a Chick-Fil-A operator) hosts some of the meetings in his store to help participants get comfortable in a formal work environment. The church prays for the class members, and at the end of the course, they highlight the graduates in their church service. The success of the program has led to the church hiring an Adult Education Director. They partner with a neighborhood school to provide Early Childhood Education, Afterschool Care, and Adult Education, all of which are housed at the church building, along with several other non-profits.
These stories of empowerment resonate with many churches who long to declare and demonstrate the whole gospel to people who are struggling economically. However, Bowers admits that many church leaders feel overwhelmed when starting to look at addressing deep issues of poverty.
"In When Helping Hurts, we encourage churches: 'Start small, start soon, and succeed.' Even if you begin with just a few participants, learning together by trial and error, this momentum is really important. The very process of beginning to walk with people who are poor over the long-term moves everyone involved closer to God's design for his people. As mutual learners on the journey to God's new creation, prepare to marvel at how you and your church are challenged and changed in this process, too."
For more information on the Faith & Finances and Work Life programs, visit chalmers.org.
*Names have been changed to protect identities.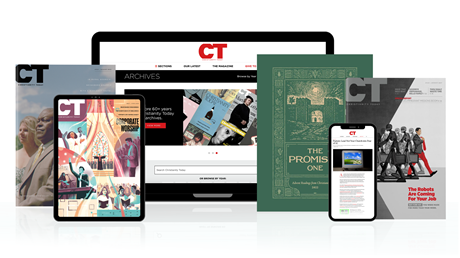 Annual & Monthly subscriptions available.
Print & Digital Issues of CT magazine
Complete access to every article on ChristianityToday.com
Unlimited access to 65+ years of CT's online archives
Member-only special issues
Subscribe
These Churches Fought Domestic Poverty with the Gospel—and It Worked
These Churches Fought Domestic Poverty with the ...