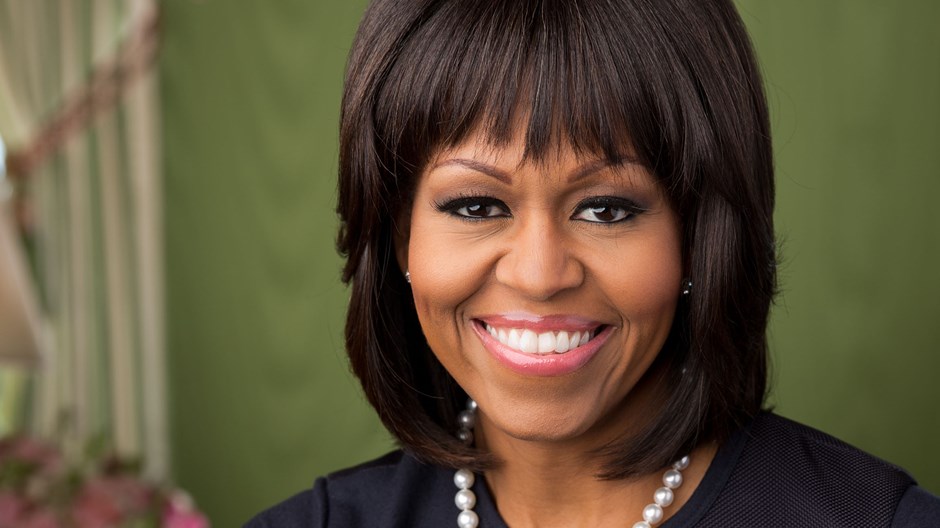 Image: Chuck Kennedy / Official White House Photo
In January, Michelle Obama will leave the White House after eight years as First Lady of the United States. During a political season fraught with racism, sexism, and bipartisan discord, she has risen as a prophetic voice and a beacon of hope for the American people. Republican Matthew Dowd tweeted that her speech at the Democratic convention in July was the "best, most effective speech of the last two weeks and really the season." Conservative commentator Glenn Beck praised her comments in response to Trump's actions as "the most effective political speech I have heard since Ronald Reagan." And CNN called her speech "one of the most effective political speeches of the year." In the midst of the friction and strife that has been stirred by this campaign season, I'm convinced that she was the right person in the right place at the right time to respond to the needs of the nation.
Although conservatives and liberals in the church have important ideological differences with one another and different views of her party's political platform, nonetheless we can celebrate Obama as a compassionate servant leader. She has experienced both racism and sexism, and those experiences have prepared her to defend the disenfranchised. As First Lady, she chose to speak up for veterans, to stand with single mothers, to fight for the poor, and to advocate for the needy. Her witness gives me hope that the Christian community will hear the voices of people of color and advocate for issues that affect not only them but all of us in the body of Christ.
Over the years, my appreciation for Obama has grown tremendously. As a black woman, minister, mother, wife, and advocate, I too have had years of practice in naming and framing my experiences and the experiences of others on the margins. I have learned how to put language around the pain of being overlooked, underappreciated, and discriminated against. I also know what it's like to own my personal history. For that reason, I am grateful for the First Lady's unapologetic recognition of her family's past as descendants of slaves, survivors of Jim Crow, and victors of voting rights. My family history is marked by similar realities: biracial children born to slave masters, smart women denied opportunities to learn, and brave men emasculated by the law. Her personal story, too, sounds like mine. We both rose above the odds, attended schools that our teachers said were "out of our league," and persisted in the truth that you can be "young, gifted, and black." While public school history books fail to represent my story, Obama has represented it to the watching world.
However, I am not only drawn to Obama because of her race; I am also drawn to her example as a mother. Like the First Lady, I too am a working mom who leans heavily on her own mom. Although her daughters will always be children who grew up in the White House, they will also be black women in a racist and sexist world, and she has prepared them for those realities. Like the Obamas, I have two daughters, and while being in office is nothing like being in ministry, I have taken notes from the way the Obamas have balanced both exposure and seclusion for their daughters while in the public eye, and more importantly, the way they have raised them to make a difference in the world.
What I admire most, however, is Obama's tenacity. Before her husband was even elected, she fought negative stereotypes about her mothering, her marriage, and even her looks. She managed negative press, navigated the ever-watchful media, and summarized her experience with the unforgettable phrase, "when they go low, we go high." In many ways, this statement epitomizes her life: For everything that brought her low, her positivity and faith have kept her head and spirit high.
Obama's legacy, I believe, has significant implications for the church. As an ambassador for people on the margins, she serves as a witness to the idea that God has positioned certain individuals at certain times to lead in the formation of a new social reality. It gives credence to the fact that someone with a marginalized perspective has much to offer to the wider Body and is, in some cases, better positioned to speak to the ills of oppression and draw on the redemption, liberation, and salvation available to us through Jesus Christ.
According to Soong-Chan Rah, "The next evangelicalism will require that white Christians be willing to submit to the authority and leadership of nonwhite Christians." If this is true, then the growth and sustainability of the evangelical church depends on its ability to create space for leaders whose experiences have been formed in the crucible of bigotry. While certain segments of society have attempted to silence the voices of those who live on the margins, the church has divine power to redeem them from the wilderness and incorporate them into the center.
The kingdom of God is full of people who, like Michelle Obama, have been shaped and called to give voice to the voiceless. I pray that one day my daughters will have the honor of hearing and adding to this diverse chorus of witnesses to the glory of God.
Nicole Massie Martin is a mom, wife, and the author of Made to Lead: Empowering Women for Ministry (Chalice Press, 2016). She serves at The Park Church in Charlotte, North Carolina and is the city mobilizer with American Bible Society.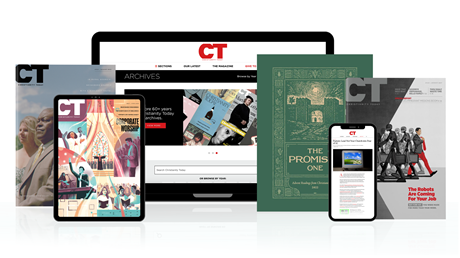 Annual & Monthly subscriptions available.
Print & Digital Issues of CT magazine
Complete access to every article on ChristianityToday.com
Unlimited access to 65+ years of CT's online archives
Member-only special issues
Subscribe
A Farewell to Michelle Obama
A Farewell to Michelle Obama