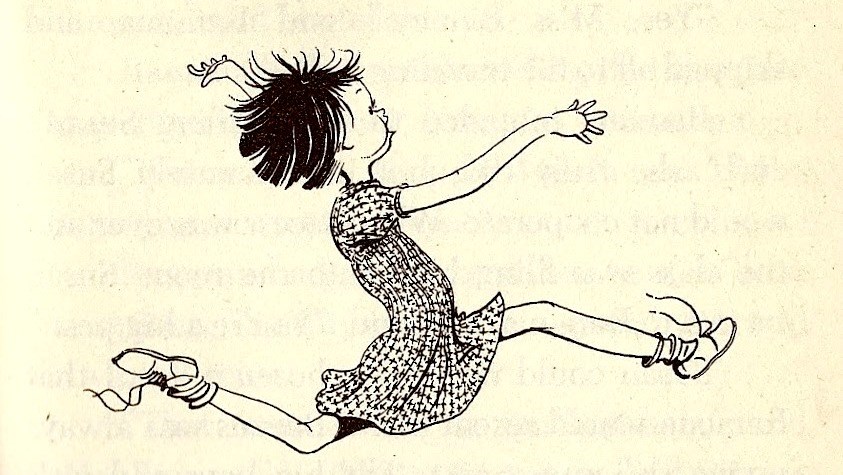 Image: Louis Darling / HarperCollins
I have a five-year-old named Ramona. Her hair is cut short, to her chin, and it flies about her face because she hates to have it brushed. My Ramona is strong-willed, loves to argue and negotiate, loves being a big sister. She taught herself to read, wants to move to Hawaii (despite her fear of volcanos), and loves to hop in the pool to see how long she can hold her breath.
She is severe in her love and her dismissal. A little boy at school will offend her, and Ramona will not forgive him—no not ever. She has so many questions, and I can barely keep up with the answers.
We live in Portland, just like another Ramona so many years ago. Klickitat Street, a real street in northeast Portland, was the fictional home to Beverly Cleary's beloved characters like Ramona Quimby and Henry Huggins. "I longed for funny stories about the sort of children who lived in my neighborhood," Cleary, who turned 100 this month, wrote in her memoir.
Yet, the Portland she chronicles in her books—full of dreary rain and lovely elementary schools, dentist offices and dads who worked at grocery stores—is now on the verge of extinction. According to a recent study, Portland has become the most gentrified city of this century. With housing prices soaring out of reach, a flood of young professionals and creatives setting up coffee shops and ad agencies on every corner, high-end grocery stores and Montessori preschools everywhere you look—it is clear that lower to middle-class families are being pushed to the edges of the city and beyond.
Hundreds of blocks from Klickitat, we live in an apartment complex with some of the last affordable prices in the city. Like the Quimbys, we live among families, with children playing in the courtyard, kicking a soccer ball in the busy parking lot, swinging on a homemade rope swing on the one tree large enough to shoulder a child. Rather than the Dannys and Davys and blonde, curly-haired girls that Beezus and Ramona befriended, our neighbors come from all over. They're immigrants and refugees from Myanmar and Afghanistan and Somalia and Cuba, Mexico and Guatemala and Ethiopia and Nepal. My Ramona runs in our communal backyard with friends from around the world, sharing spicy snacks and building fairy houses out of rocks. She doesn't quite see herself as an outsider yet, but she knows enough to ask me to teach her some Spanish (so I can tell the other kids what to do, she says) or to point out all the different shades of skin colors of her friends.
She scowls at the cover of Ramona the Pest, which I bought for her. I am not a pest, she says, and slams the book down. She is already planning her sixth birthday, which will be Hawaiian-themed. Mama, she asked me, don't people die every single day? Taken aback, I said that yes, that was true. Well, she said, her voice getting both loud and quavery at the same time, that means someone is going to die on my birthday, right? I tried to comfort her as best as I could, I patted her head, but I could see the worry remained in her eyes.
Life for a child can be so challenging. Ramona Quimby taught me that. All the grown-ups thought she worried about things like her jack-o'-lantern getting knocked over when really she worried about them. She tried to hold her world together as best as she could, but she knew even then that she wouldn't be enough.
The Quimbys' concerns still ring familiar: job losses and new babies and only going out to eat on Very Special Occasions. As a child, I worried about money, sitting awake at night wondering how my parents were doing and how to best help. Also like the Quimbys, I was lucky enough to have a good family, loving and committed and yes—happy. I can see glimpses of my own daughter and her friends thinking through the same kinds of tensions.
When asked about her books, Cleary mentioned her distaste for the stories she grew up reading—"all about nannies and children with pony carts"—things that did not reflect her or her world. She wrote for her neighborhood as it was back then, full of working class families in a holding pattern in the tenuous nature of the American Dream. Her stories hold up well in my neighborhood, where families and parks and schools are the building blocks of community, where life is small and local, where money and part-time jobs and medical bills cause the foreheads of the grown-ups to crease, where babies are born and Grandmas live in your spare room.
Even outside of these neighborhoods, children still identify with Ramona Quimby. Why? "It's because she doesn't learn to become a better girl" Cleary once said. In her books, she rejected the normal plotlines: naughty children learn their lesson and become well-behaved; the deserving middle-class families always come out ahead by working hard; little children grow up in pristine unfettered worlds of imagination. Instead, Cleary's Portland was populated by real people: stressed-out dads and mopey adolescents and anxious children and over-worked teenagers.
Through a setting and cast of characters that came out of her real life, Cleary could evoke real childhood emotion—and not the manufactured stuff of moralistic stories. Time and time again Cleary made children felt understood. For every worry, there was also something to be excited about: red rain boots and new pajamas and a Halloween parade at school. She showed us that it was normal to be affected by the very real troubles in our world, but how to be ourselves, to delight in the surprising and the strange, to not be the children who simply become better—but instead grow up with an awareness of how interconnected we are to the struggles of others.
I look at my own Ramona, smart and silly and troubled by things both big and small, and I know that I agree with Cleary. I want her to grow up surrounded by the realities of life and to have the courage to be herself in the midst of them. If she is anything like her namesake (and I think she is) then we have a lot to look forward to, so many surprises in the midst of the hard work of growing up.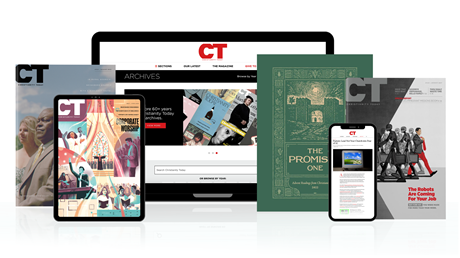 Annual & Monthly subscriptions available.
Print & Digital Issues of CT magazine
Complete access to every article on ChristianityToday.com
Unlimited access to 65+ years of CT's online archives
Member-only special issues
Subscribe
Raising Ramona in 21st-Century Portland
Raising Ramona in 21st-Century Portland