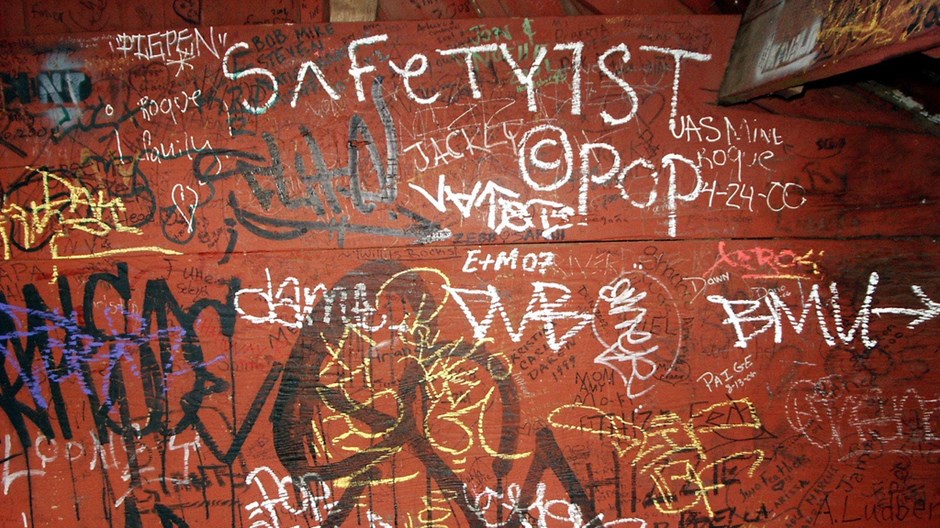 Image: Pamla Eisenberg/Flickr
Another guest post from Russell Jeung on his family's experiences in the Murder Dubs neighborhood of Oakland, and living as peacemakers and parents at the same time.
My wife and I are such protective parents that we would wrap up our kids in bubble wrap if we could. However, that's impractical because we like popping the bubbles too much. As Christian parents, we face a quandary: How do we raise our children in safety and security while also teaching them to live out the radical, risk-taking demands of the Beatitudes?
In my last blog post, I shared the first of our corporate practices: living together as the poor in spirit. Here I share two other community practices as we work out our salvation together in a low-income neighborhood of East Oakland.
Blessed Are the Peacemakers
The second practice of our family is to act as peacemakers of our community. We have had so many needless deaths in our community; I can't count the number of peace walks and memorials I've attended. Our church will begin to host monthly walks so we can pray about the human trafficking right in front of our building and the local schools. As they see their parents model peacemaking, children like my son, Matthew, and his friends are learning how to stand up for justice in concrete ways as well.
Many kids in our neighborhood get bullied. In California, Asian American youth are the group most often racially harassed. Consequently, Matthew's school regularly conducts antibullying campaigns. He's learned the three steps to stop bullying: 1) ignore the bully; 2) if bullying continues, ask the bully to stop; 3) if bullying still persists, tell an adult.
Unfortunately, standing up to a bully is difficult, especially when the victim is usually smaller and weaker than the bully. That's why we encourage Matthew to go one step further in stopping bullying. Not only should he ignore or protest when he is bullied, but he ought to intervene when he sees someone else being bullied. Just as we learn from our neighbors that "blessed are the poor," we have to trust that "blessed are the peacemakers, for they will be called children of God" (Matt. 5:9).
When his classmates are being mean or rough with others, Matthew asks them to stop. He makes a point of playing with classmates who are picked on or shunned. Instead of minding his own business, he's making it his business to protect the welfare of others. Matthew is able to do so because he's average-sized for his age but he has an unusually large, intimidating head. He's also verbal enough in English to negotiate interactions and order others around.
Some parents value hard work and studiousness, so they demand their children to focus on their schoolwork. Other parents want to socialize their children to be responsible and well-rounded, and they nurture their kids' self-initiative and interests. We want our children to be blessed, and that's why we live among the poor, act as peacemakers, and thirst for righteousness.
Blessed Are the Meek and Pure: Care for God's Creation
The third family practice we promote is to be meek caretakers of who keep their community pure. God's shalom not only aims to reconcile individuals to himself and each other, but to the entirety of creation. One Saturday morning, I told Matthew we were going out to clean the creek running down from the Oakland hills and through our neighborhood. He complained, "Why do we have to go clean it?"
"To teach you to care about the environment," I responded with fatherly wisdom.
"But I already care about the environment!" he rejoined. "I don't have to go and clean it, too."
Just as you can't just preach peace but you have to make peace, you can't say you care about the environment and not do anything about it. You can't hunger for righteousness and not try to do what's right.
New Hope Covenant Church takes steps to serve our community and our environment. We organized a lawsuit that won better housing for about 200 of our neighbors. Our pastor, Dan Schmitz, is the Johnny Appleseed of our neighborhood and has planted dozens of trees up and down our blocks. Along with our duplex co-owners, the Pascuals, we have installed solar panels on our roof. We also have gotten a plug-in hybrid, so my wife and I can commute to work solely on reusable energy.
Along with these steps to protect our environment, Matthew and I regularly go out into our neighborhood, rallying his church friends to come along, to sweep up litter and paint out graffiti. After we paint over initials of graffiti artists, Matthew leaves a little note for them. He signed one letter: "Dear Mr. TS, Please stop painting graffiti in our neighborhood. From, the kids of Oakland."
Our son explains that vandalizing others' property is a sin, but that our love and painting over graffiti can cover up sin. As 1 Peter 4:8 says, "Above all, love each other deeply, because love covers a multitude of sins." Since then, TS hasn't left his tag on our fences.
Our hope is that as we beautify our environment, our neighbors will see their community, themselves, and others in ways that God designed. As we serve in meekness and with pureness, we aim to leave our children with an earth that's worth inheriting.
As Christian parents today, we indeed live in dangerous times. The lives of children of color in urban areas, as evidenced by recent national events, hang in a precarious balance. Our good news is that God has made us his family who can practice together his blessed ways.
Russell Jeung, PhD, has lived in the Murder Dubs neighborhood for over 20 years. He and his wife, Joan, have raised their two foster daughters, Bethsy and Bonny, and their son, Matthew, in this community where New Hope Covenant Church ministers. This is an excerpt of his spiritual memoir about his Hakka (Guest People) background and his life among refugees and immigrants in the city.
Third Culture
Third Culture looks at matters of faith from the multicultural and minority perspective.
Peter W. Chin is the pastor of Rainier Avenue Church and author of Blindsided By God. His advocacy work for racial reconciliation has been featured on CBS Sunday Morning, NPR, and the Washington Post.
Previous Third Culture Columns: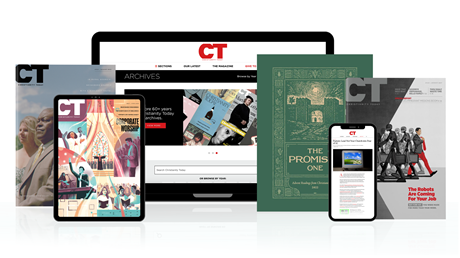 Annual & Monthly subscriptions available.
Print & Digital Issues of CT magazine
Complete access to every article on ChristianityToday.com
Unlimited access to 65+ years of CT's online archives
Member-only special issues
Subscribe
Raising a Generation of Peacemakers, Part Two
Raising a Generation of Peacemakers, Part Two