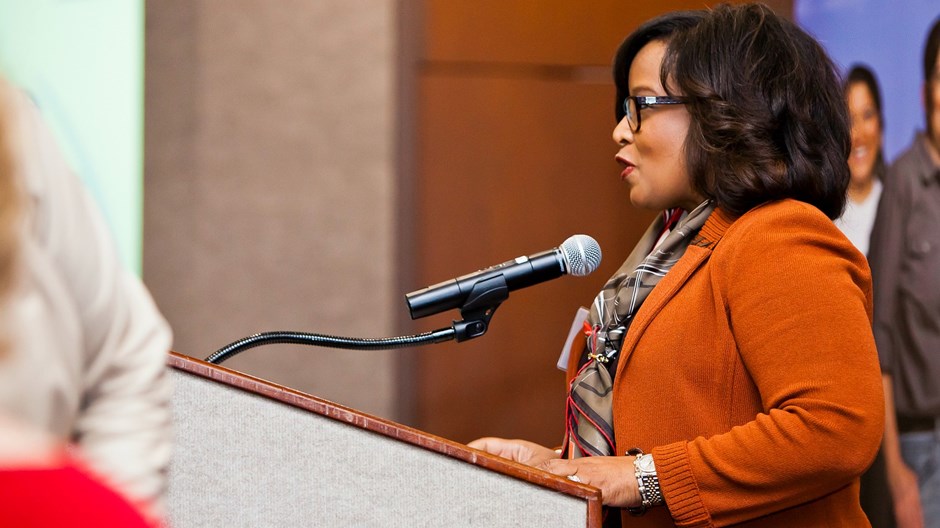 Image: liveunitedcentralohio / Flickr
While women face significant disparities in executive leadership—The New York Times recently reported that fewer big companies are run by women than by men named John—women of color are up against additional barriers.
In the midst of an ongoing conversation about working women, we're hearing more from minority women, who find stereotypes like the angry black woman, the chatty, accented Latina, and the demure, smart Asian carry over into professional settings.
An article in Forbes discussed how women of color have a "double hurdle of not being too aggressive and proving, sometimes repeatedly, that we are intelligent enough to warrant an audience for our ideas." About a third of them said they feel the need to play down their ethnicity to succeed at work.
Yet these challenges, in part, have driven the small-business boom among women of color. Rather than struggling to achieve leadership positions in traditional workplaces, some are choosing to create their own. The Center for Women's Business Research named African American and Hispanic women the fastest-growing groups of entrepreneurs in the country, more likely to start businesses than their white counterparts.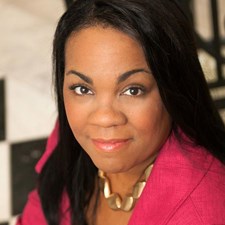 After 15 years in leadership development for corporations and government agencies, Julianne Cenac celebrates the recent trend and believes understanding "core, God-given gifts and talents" is crucial for any woman to be effective in her career.
Cenac holds a doctorate in organizational leadership and has worked to shape the continuing education program at Regent University, where she serves as an instructor at its new Women's Leadership Institute. A career woman and mom of two, she discusses the role of the church, Scripture, and prayer for women seeking to start their own businesses.
How have you seen the marketplace for women leaders change throughout your career? What trends do you see as the most encouraging?
I see less restrictive perceptions about women and their abilities. Earlier in my career, it was common to see women passed over for promotion or business travel opportunities because it was presumed that they would not want to balance those opportunities with other possible family priorities. However, women want to at least be considered or asked and then given the responsibility to make career decisions for themselves or in partnership with their own families.
Why do you think we have we seen so much growth among minority women in entrepreneurship?
Government contracts have long been a lucrative business source for companies in the defense, transportation, and technology sectors. When mechanisms were added for small businesses and minority-owned businesses to compete for those opportunities, it created avenues for minority women owners with stellar corporate credentials to emerge. Women are also wired to think holistically and solve problems; and minority women are no different. These are vital behaviors in entrepreneurship.
What do you see as the role of the church when it comes to working women? How might we support and equip the entrepreneurs among us?
The church can play a tremendous role by modeling behaviors that support rather than marginalize women who choose to work outside the home. There remains a stigma within the body of Christ regarding working women. I know a woman who holds a leadership role in a prominent organization. She was recently confronted by a male church leader that her leadership role outside the home was causing imbalance within her home and her marriage.... She was troubled at the underlying implication that somehow God would not condone her role.
The Scriptures are full of examples of women in leadership. More importantly, for some women, working outside of the home, particularly in entrepreneurial ventures, offers them greater flexibility and opportunity to balance other roles of taking care of their homes, their spouses, and their children.
What lessons from the Bible have you applied to your own work?
The Bible inspires my work daily through the Proverbs, which I [read] each morning for wisdom. As a woman, I particularly apply principles from Proverbs 31. The principles such as, "She arises while it is yet night; she provides food for her family and portions for her maidens," teach me about the importance of time management when balancing family responsibilities. In other words, like many women, I have my most productive time to prepare myself and my responsibilities in the early hours of the morning before anyone is even awake. This helps me organize my day and be more effective.
What would your advice be for women who feel called to start their own business?
Pray; put their trust in God; get a healthy dose of confidence; and realize that their success is dependent on tapping into the flow of ideas and steps that God has ordered just for them. In other words, if a woman feels called to start a business, then she just needs to step out and do it.
Women tend to be thorough when it comes to market research, analysis, and planning. The real challenge is getting them to step out from the idea and conceptualization phase into the implementation and realization phase. So, to borrow a phrase, "Just do it."
Julianne Cenac, Ph.D. is a leadership consultant and instructor with the T.D. Jakes School of Leadership. She also serves as president and chief visionary officer at iPEC, a professional development services firm. Dr. Cenac may be reached at jcenac@infinitypec.org or via LinkedIn.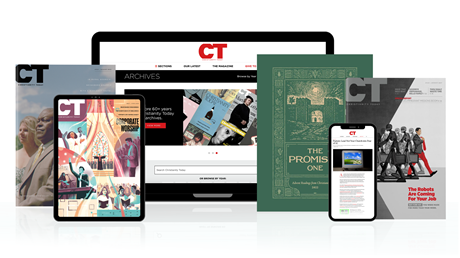 Annual & Monthly subscriptions available.
Print & Digital Issues of CT magazine
Complete access to every article on ChristianityToday.com
Unlimited access to 65+ years of CT's online archives
Member-only special issues
Subscribe
How to Succeed in Business Despite Stigma and Stereotypes
How to Succeed in Business Despite Stigma and Stereotypes