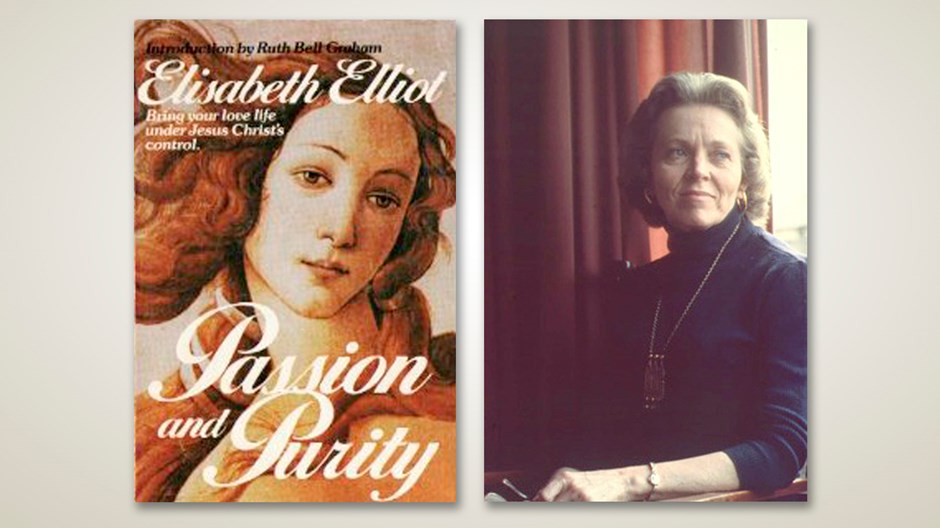 When I heard the news of missionary and writer Elisabeth Elliot's death yesterday, it hit me like a sad report on a once-close friend. Elliot's example of Christian obedience, including her 1984 classic Passion and Purity, helped shape my own memoir of reluctant chastity, Sexless in the City.
Like most readers, I first learned of Elliot through her sacrificial work on the mission field. During my childhood, my family read aloud together daily—everything from veterinarian James Herriot to weird Christian sci-fi. We also read missionary biographies; I grew up on stories like Don Richardson's Peace Child, Bruce Olson's Bruchko, and biographies of women like Amy Carmichael and Gladys Aylward.
These books formed my early impressions of the Christian life and what it meant to follow God. Among our family reading, Elisabeth Elliot stood out. No other missionary story impressed itself as firmly on my young mind as how Elliot chose to love the Huoarani people, continuing to work among this tribe in Ecuador though they were the very people who'd killed her husband. This is the life of a Christian, Elliot's story told me. You love people no matter what they do, even if they kill those you love most.
As a young adult, I discovered a side of her that meant even more to me. In Passion and Purity: Learning to Bring Your Love Life Under God's Control, I met Elliot anew as a woman obedient amid the longings and uncertainties of singleness and a five-year courtship. Part memoir, part advice, Elliot used the story of her relationship with Jim Elliot to exhort Christian singles to the sexual obedience of chastity before marriage, charity after marriage.
In college, I learned to love God (not just obey him), which made me eager to read Christian guides to all my new adult quandaries: decision-making, dating and singleness. Nearly all the relationship advice books proved forgettable, especially as singleness stretched on into my 20s and then my 30s. But Elliot stands apart, even 15-plus years since reading Passion and Purity.
No one else wrote as personally of the struggle to obey God as Elliot and, through her excerpts of his letters, her husband Jim. No one else took desire as seriously. Yet just as strong—yea, stronger—proves their desire to serve God. This may be the secret to Elliot's continued popularity, even if some of her views on gender roles and physical intimacy seem anachronistic. (She believed men should be the initiators and discouraged premature kisses.)
We live in a culture that takes for granted sex as the ultimate experience and key to fulfillment. Sex sells in society and often represents the best demonstration of bliss in our relationships. And I know from experience, not even faith in God can always protect you from putting even more faith in bodily union.
But in the Elliots' story, one finds a desire for God that outstrips even their fiercest longing for each other. As Passion and Purity makes clear, this desires comes not from some special impartation to them, which only special Christians have access to, but through fierce, persistent, honest wrestling with God.
"Let's be candid with ourselves before God," Elisabeth writes in one chapter. "If your passions are aroused, say so—to yourself and to God….Then turn the reins over to God."
If that six-word phrase looks economic on paper, the reality often proves far different. Jonah fought for days, only relenting when not even a large fish's gulping him down brought death. Some of us run for years, rather than turn over the reins.
Even Jesus seems to have needed a motivation greater than the suffering and anguish in front of him to face the cross. "Let us run with endurance the race that is set before us," writes the author of Hebrews, "fixing our eyes on Jesus, the author and perfector of faith, who for the joy set before Him endured the cross, despising the shame, and has sat down at the right hand of the throne of God…. Consider him who has endured such hostility by sinners against himself, so that you may not grow weary and lose heart."
In my own journey, especially through a far-longer-than-hoped singleness, I've needed both the Jesus of the Gospels, and Jesus as he transformed followers like Elisabeth and Jim Elliot. It's a testament to Christ in their lives that their story has resonated across so many decades.
Rereading parts of Passion and Purity this week, I was struck anew by how they balanced longing and living.
"We may imagine what it would be like to share a given event and feel loss at having to experience it alone," Jim wrote in a late-courtship letter to Elisabeth. "But lest us not forget—that loss is imagined, not real. I imagine peaks of enjoyment when I think of doing things together, but let not the hoping for it dull the doing of it alone. What is, is actual—what might be simply is not, and I must not therefore query God as though He robbed me—of things that are not…. Let not our longing slay the appetite of our living."
A blessing indeed are the "friends" who so repeatedly enrich your life. Would that we all lived so fruitfully in God's hands.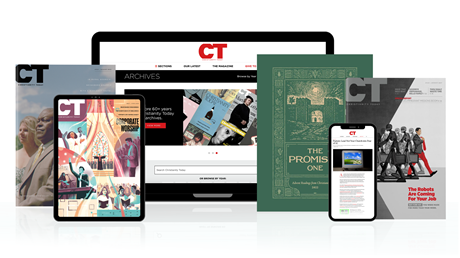 Annual & Monthly subscriptions available.
Print & Digital Issues of CT magazine
Complete access to every article on ChristianityToday.com
Unlimited access to 65+ years of CT's online archives
Member-only special issues
Subscribe
What Elisabeth Elliot Taught Me about Longing
What Elisabeth Elliot Taught Me about Longing