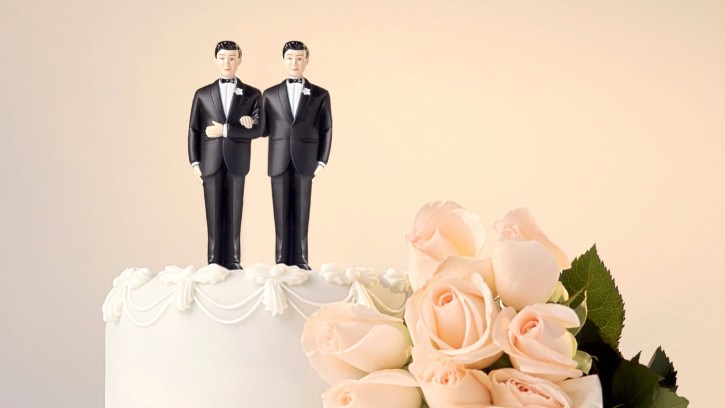 Image: Getty Images
Aaron and Melissa Klein shuttered their Portland bakery two years ago, after being accused of violating Oregon's nondiscrimination law by refusing to bake a wedding cake for a same-sex couple.
But they have no plans to stop talking about their case, despite a recent "cease and desist" order from the state's Bureau of Labor and Industries (BOLI).
The Kleins and their attorney believe the BOLI ruling is essentially a gag order. Aaron Klein plans to ignore it.
"I am not going to keep quiet," Aaron Klein told CT this week. "She (Melissa) is not going to keep quiet."
The cease and desist order is the latest twist in the conflict between the Kleins, former owners of "Sweet Cakes by Melissa," and Laurel Bowman and Rachel Cryer, the couple who ordered the cake. It's part of a larger BOLI ruling, which includes $135,000 in damages that the Kleins now owe to Bowman and Cryer. That payment is due Monday, July 13.
The complicated ruling has caused controversy and confusion. Here are 10 questions to help sort the case out.
How did we get here?
On January 17, 2013, Cryer and her mom visited "Sweet Cakes by Melissa" for a cake testing. Her partner, Bowman, was at home caring for the couple's adopted infant children, both of whom have special needs.
When Aaron Klein asked who the groom would be, while filling out paperwork, Cryer said there was no groom—she and Bowman were getting married.
Klein apologized, and said the bakery didn't do same-sex wedding cakes.
According to BOLI records, when Cryer's mom pressed him for an explanation, he quoted from Leviticus 18:22: "You shall not lie with a male as one lies with a female; it is an abomination."
Soon afterwards, Cryer and Bowman filed a complaint with the Oregon Department of Justice and later with BOLI.
After an investigation and a number of hearings, BOLI found that the Kleins had violated section 659A.403 of Oregon's nondiscrimination law.
According to that law, "all persons within the jurisdiction of this state are entitled to the full and equal accommodations, advantages, facilities and privileges of any place of public accommodation, without any distinction, discrimination or restriction on account of race, color, religion, sex, sexual orientation, national origin, marital status or age if the individual is 18 years of age or older."
Is there a gag order in this case? Yes and no.
The BOLI order tells the Kleins to "cease and desist from publishing, circulating, issuing or displaying, or causing to be published, circulated, issued or displayed, any communication, notice, advertisement or sign of any kind to the effect that any of the accommodations, advantages, facilities, services or privileges of a place of public accommodation will be refused, withheld from or denied to, or that any discrimination will be made against, any person on account of sexual orientation."
Charlie Burr, spokesman for the BOLI, told CT that the Kleins are being told not to discriminate in the future.
But they "are free to voice their disagreement with the ruling or Oregon's anti-discrimination laws in general," he said in an email.
"That's nice of them," Anna Harmon, attorney for the Kleins, told CT in a phone interview. "But that's not in the ruling."
Harmon said the ruling quotes from public comments made by the Kleins and punishes them for those public comments. The cease and desist order is aimed at keeping her clients quiet, she told CT.
Would a gag order be legal? Yes.
Eugene Volokh, a prolific blogger and UCLA law professor who specializes in free speech and religious freedom law, told CT that government is free to ban business from advertising that they will discriminate.
"Here's one way of thinking about it," he said in an email. "Saying 'We won't bake cakes for same-sex couples' is a threat, to be sure not a threat of violence but a threat to engage in specific activity that has been found to be illegal—denying equal access to a public accommodation. Such threats are constitutionally unprotected, especially since they are often tantamount to a specific refusal to make the cake said to a person who shows up to order it."
On the other hand, he added, simply disagreeing with the law is protected free speech. So the Kleins should be free to voice their opinions about the case and to promote their beliefs about marriage.
He told CT, "Saying 'We disapprove of same-sex marriage, we disagree with the ruling, and we think that the law shouldn't require us to bake cakes for same-sex couples' would not be a threat; it might make some customers lose interest in going to your bakery, but it's a political statement about what you think the law ought to be (or even what the law, as properly interpreted, is)."
Are the Kleins being punished for their media interviews about this case? Yes.
Bowman and Cryer claimed the publicity surrounding their dispute with the Kleins caused them emotional and physical distress. Brad Akavian, Oregon's labor commissioner, agreed. He ruled that the Kleins had violated the nondiscrimination statute by giving media interviews about their case.
In the final ruling, Akavian pointed to a September 2, 2013, CBN interview, where Aaron Klein said.
"I didn't want to want to be a part of her marriage, which I think is wrong.
"I am who I am and I want to live my life the way I want to live my life, and you know, I choose to serve God."
Akavian also pointed to a note left on the bakery's door after it closed down. The note read, "This fight is not over. We will continue to stand strong."
That communicated an "intent to discriminate," according to the final ruling, which included the cease and desist order, but no additional damages for the interviews.
Will the Kleins lose their house because of the $135,000 fine? Probably not.
News of the ruling led to reports that BOLI could place a lien on the Kleins' house if they don't pay up. But their crowdfunded legal fund has already collected more than twice its $150,000 goal, according to their website at continuetogive.com.
That's enough to pay the fine, Aaron Klein told CT.
"The Lord has taken care of us," Klein said. "It has increased our faith. It's been a blessing."
Since the Kleins plan to appeal the decision to a state court, they will ask BOLI for a stay, which would delay them paying the $135,000 in damages.
The Kleins have also received donations to assist with their living expenses since the bakery shut down. Aaron Klein took a job as a garbage collector after the bakery closed, but was injured on the job and has been out of work. He says his family has also suffered emotional harm due to the publicity.
Is the BOLI anti-Christian? No.
The agency has ruled in favor of at least one religious freedom claim in the past. In 2012, the board awarded $347,000 to a Christian dental worker whose employer had tried to force her to attend Scientology classes.
Did the Kleins ever bake a wedding cake for a same-sex couple? Yes.
In 2010, according to BOLI documents, they sold a $250 wedding cake to Cryer and Bowman. However, the cake was for Cryer's mom's wedding.
If the business were re-opened, the Kleins have said they would serve gay customers in general. But Melissa, whose website is still active, now only bakes for family and friends as a hobby, says Aaron Klein. "We are no longer a public accommodation."
It's just a cake. What's the big deal?
"Cakes are more than just flour and water mixed together," said Harmon, attorney for the Kleins.
The Kleins say that their wedding cakes are works of art, and Melissa doesn't want to use her talents to promote a cause she doesn't believe in. That would make them complicit in sin.
Harmon said that customers who go to bakers like Melissa aren't just looking for a tasty wedding cake. They want a creation that will celebrate their marriage.
"If a person wants cake, they go to Costco," said Harmon. "If they want edible art, they go to Melissa or a specialty cake shop."
Can the Kleins win their appeal? Not likely, at least in the short run.
David French, a long-time First Amendment lawyer, told CT that state courts tend to side with administrative agencies like BOLI. That's problematic, as those agencies act as "judge, jury, and executioner," he told CT.
They can also be biased. In a piece for the National Review, French pointed out that Akavian, the Oregon commissioner, had already publicly commented on the case before it came across his desk.
Other Christian businesses that have turned down same-sex weddings haven't fared well.
In 2008, the New Mexico Human Rights Commission fined Elane Photography more than $6,000 for turning down a same-sex couple, who wanted their commitment ceremony photographed. Elane Photography's owners filed suit, on free-speech grounds, and eventually appealed to the Supreme Court, which refused to hear their case.
In 2013, the ACLU filed suit against Baronnelle Stutzman, owner of Arlene's Flowers in Washington State, after she declined to provide flowers for a same-sex wedding because of her beliefs. Stutzman then sued the state of Washington. The dispute may now be headed for the Washington Supreme Court.
In 2014, the Colorado Civil Rights Commission ruled that Jack Phillips, a bakery owner, violated the state's nondiscrimination law by turning down a same-sex couple's request for a wedding cake. That case in being heard by an appeals court.
At the 2014 National Religious Broadcasters convention in Nashville, Jay Sekulow, senior counsel for the American Center for Law and Justice, warned that Christian business owners who object to same-sex weddings face an uphill battle.
"My initial reaction was, 'Bake the cake,'" Sekulow said during a panel discussion.
Sekulow told his audience that courts would likely frown on Christian businesspeople who say their faith doesn't allow them to serve gay couples. That's because most judges now equate sexual orientation with race. So they are unlikely to rule in favor of religious liberty challenges to anti-discrimination laws, he said.
If a state official tried to require pastors to marry same-sex couples, he said, that's a different story. "That's the case you want," he said.
The fact that the Kleins live in Oregon makes their case even harder, said Douglas Laycock, a professor of law at the University of Virginia.
"They have very little hope in Oregon, which is one of the states least protective of religious liberty," he told CT. The state has no Religious Freedom Restoration Act (RFRA) and frowns on RFRA claims, Laycock said.
"There is no federal religious-liberty defense unless the state gay-rights law has secular exceptions," he said. "On the central issue, this is probably a lost cause in Oregon."
Is it discrimination to call someone's behavior "sinful"? Good question.
Some legal scholars have begun to talk about "dignitary harm" in cases of people like the Kleins and others who object to same-sex marriage on religious grounds.
Yale law professor Reva Siegel and UCLA law professor Douglas NeJaime raised that issue in an article for The American Prospect and in a post at the Balkanization legal blog.
They argued that the court should consider the harm caused to third parties before granting religious liberty exemptions.
They wrote:
Many claimants assert what we call 'complicity-based conscience claims'—objecting to being made complicit in the assertedly sinful conduct of their fellow citizens. So, for instance, business owners refuse to provide goods and services to same-sex couples because they object to being made complicit in relationships they deem sinful. Accommodating claims of this kind can inflict harms on third parties. These include material harms—obstructing access to goods and services—and dignitary harms—stigmatizing other citizens as sinners. Justice Kennedy's approach in Obergefell suggests that these harms matter in deciding whether and how to accommodate claims for religious exemptions.
NeJaime, in an email to CT, included an article he and Siegel wrote for Yale Law Journal entitled, "Conscience Wars: Complicity-Based Conscience Claims in Religion and Politics." The article argues that claims about sin can cause social harm.
"For instance," they wrote, "the bakery owner who turns away a same-sex couple treats that particular couple as sinners. Both the general condemnation expressed by the corporate claimants in Hobby Lobby and the individualized condemnation in the bakery are actions that address third parties as sinners in ways that can stigmatize and demean."
That argument worries John Inazu, a law professor at Washington University in St. Louis. "Christians should be concerned if merely using the language of sin could be construed as creating a dignitary harm that can be restricted under the law," he told CT.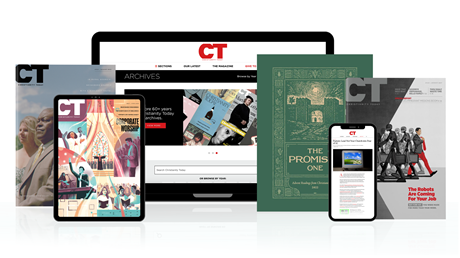 Annual & Monthly subscriptions available.
Print & Digital Issues of CT magazine
Complete access to every article on ChristianityToday.com
Unlimited access to 65+ years of CT's online archives
Member-only special issues
Subscribe
A Clash of Church and Cake
A Clash of Church and Cake