true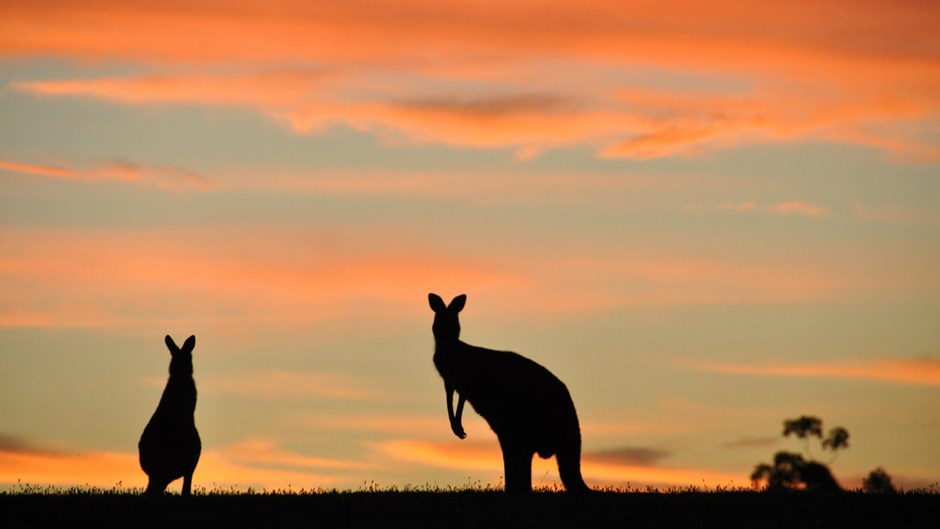 Image: Chris Samuel / Creative Commons
It wouldn't be quite true to say Australia has a Christian film industry. But the absence of output doesn't mean there's nothing happening Down Under. One prominent new example is the feature Where Is Daniel?, based on one of Australia's most high-profile crimes. It's an exciting prospect to emerge from a Christian filmmaker in Australia, but will it find an appreciative audience in its homeland–and abroad?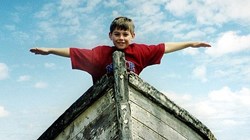 That film, and its producers, provide an interesting test case for just that question. Heritage Films is Australia's leading distributor dedicated to Christian and faith-based films. Recently, it announced its first foray into production will be Where Is Daniel? which will take an intimate look inside the aftermath of the 2003 disappearance of 13-year-old schoolboy Daniel Morcombe. The Queensland boy's remains were found eight years later, following what Heritage CEO Rod Hopping calls "the biggest manhunt in Australian criminal history." Truck driver Brett Peter Cowan was arrested and charged with Morcombe's murder.
Where is Daniel? is slated for a 2016 release. It is based on the book of the same name, written by Daniel's parents Bruce and Denise. When Heritage unveiled a teaser trailer and poster in March, they reached more than two million people online—an enormous amount of interest, since no cast is yet attached.
Hopping, a former cell phone distributor who started Heritage Films eleven years ago, is seeking a sizeable production budget ($5-10 million Australian, which is about $3.9-7.8 million in U.S. dollars). "Every producer puts the best-known, highest-paid actors on their hit list but we are going to be offering some roles to people that are iconic, national heroes," he says.
Reading Bruce and Denise's book, Hopping was gripped by their story, and he believes the all-important American market will also find the experience moving, despite the Morcombes' relative obscurity elsewhere in the world. "The story of the Morcombes is about keeping kids safe," he says. "The bigger the splash the film can make, the more that message goes out as well."
No Bankable Audience
But it's important for Australian productions to look beyond Australian productions. As Hopping says, "You need numerous territories around the world to really love your film in order for you to recoup your budget and hopefully get some extra to help with the power bill." While Australia does have a considerable number of those who identify as Christian (61% of the 23 million population, according to McCrindle Research), regular church attendees only total 1.8 million.
And while warming a pew doesn't equal a convicted Christian, it can be a telling indicator of how convicted a Christian is. This leads to another hurdle for Hopping and other would-be Christian filmmakers in Australia—unlike the United States, Australia has no a bankable Christian audience.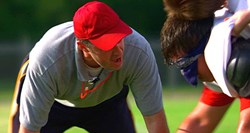 One filmmaker of note is David Nixon, who is the son of Australian missionaries but has been based in the U.S. for three decades. Nixon produced popular Christian films Facing The Giants, Fireproof, and To Write Love On Her Arms. With his cross-cultural perspective, he has pinpointed a key difference between American and Australian Christian viewers.
"In America, we have such a solid fundamental Christian base that is extremely loyal to Christian films and can't wait for the next one to come out. A lot of films are made to that audience," Nixon explains. "I don't see that kind of fervor in Australia, or that fundamental base. It seems Australians are a little bit more skeptical, even the Christians."
Shedding the Skepticism
Hopping agrees, saying Australians generally want "real" stories that are relatable. That's a view shared by Aaron Guilmette, National Music and Media Manager of Koorong, Australia's largest chain of Christian stores. With a customer database of more than 500,000 nationwide, Koorong has experienced a change in Australia's retail market for Christian or faith-based films. But where it once was "almost an embarrassment to invite a friend or non-believer to watch a Christian movie," Guilmette cites increased "quality and accessibility" of such content as reasons for increased Australian discernment. Some audiences are shedding their skepticism, provided the movie or TV show is up to snuff.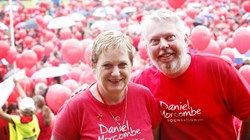 "I've seen a noticeable shift away from feel-good movies with generic 'inspirational' themes," says Guilmette. "With more choices on the shelves and screen than ever before, Australians are now seeking out films that contain powerful true stories, solid faith messages, and rich theological content. Australian Christians are very good at 'sniffing out' theologically lukewarm movies and will turn away from scripturally questionable productions very quickly."
Where Is Daniel? will not contain an explicit gospel message. Faith is "very important" to the Morcombes, and Hopping says they received "wonderful pastoral support and care" from Catholic priests during their ordeal. But those behind Where Is Daniel? aim to assist God's good works – without categorically proclaiming that they're doing so. Hopping admits "the Christian community may not understand" what his upcoming dramatic thriller is trying to achieve.
"Our goal in the production of this film is that it will change people," says Hopping. "That there will be something of a niggle or a churning going on deep within them, and that somehow, that will move into their lives, our communities, our families. Some sort of change for good."
He continues, "For me, if there is a change for good that can take place, there is a change for God that can take place. I inherently believe that goodness comes from God and when we celebrate goodness in our lives, that is something God is getting the glory for as well."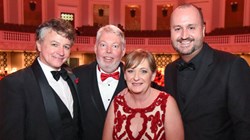 Image: Rod Hopping
To explain how he wants Where Is Daniel? to play, Hopping contrasts it with God's Not Dead, the wildly successful American indie. Rather than create a film that seeks to "prove my right to be a Christian" or to "defend my God," Hopping and Heritage intend to ground their feature in Christian purpose.
He's not unaware of the tension this raises, though, when it comes to how that purpose actually will be shared.
"The reality is we want to create the most accessible film for the widest audience possible," says Hopping. "Doesn't matter who you are, this is a story for you. The challenge for me is that I'm a Christian and at the core of me there is a purpose for getting up every day – so, how does that [purpose] translate into this story?"
A Story for a Wide Audience
Here lies the heart of Hopping and Heritage's approach to distribution and, now, production. A desire to propagate "hope and a sense of destiny and purpose in the stories that we sell" to the masses. To do so, commercial realities for this market point to easing off on the overt Christian content.
Some might accuse Hopping of attempting to hide his beliefs behind popularity and profitability. But he says he grounds his "mission and ministry" through Heritage in the distinct teaching style of Jesus himself. More often inspired by films than going to church, Hopping believes what Jesus modelled relates strongly to how Christian-backed screen content can be delivered.
"He told stories and was happy to walk away. It's almost like I see him respectfully looking from a distance, at people scratching their heads after the stories." Hopping is significantly guided by a contemporary translation of the response Jesus gave to his disciples, when they asked him why he spoke in parables: "to nudge people towards truth."
Ben McEachen is a journalist in Australia. His podcast, Big Picture, is a Christian perspective on movies, TV, and popular culture.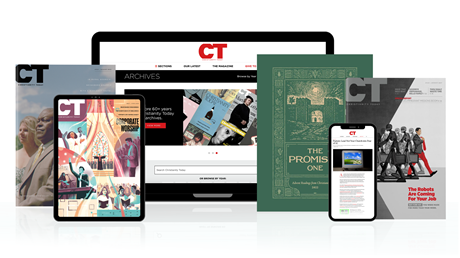 Annual & Monthly subscriptions available.
Print & Digital Issues of CT magazine
Complete access to every article on ChristianityToday.com
Unlimited access to 65+ years of CT's online archives
Member-only special issues
Subscribe
Are There Christians Making Movies Down Under?
Are There Christians Making Movies Down Under?