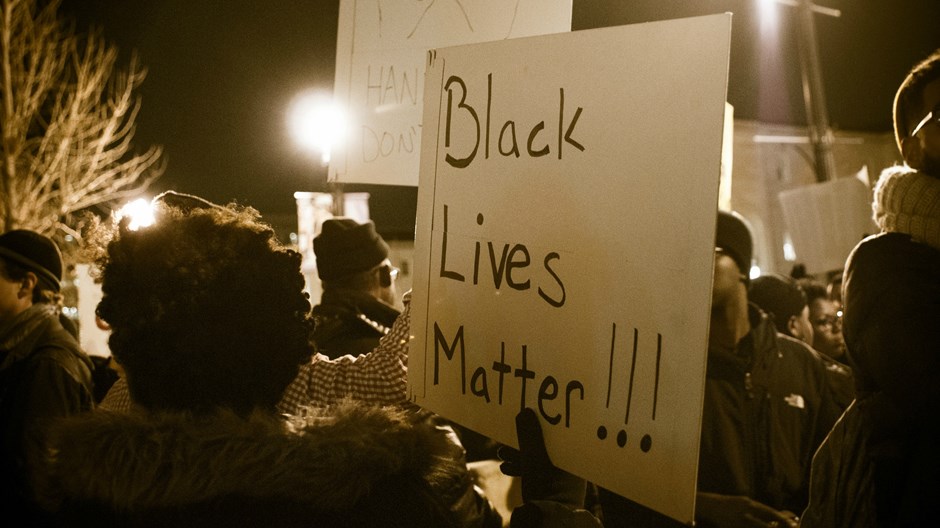 Image: fuseboxradio / Flickr
Black History Month, held each February, is a consecrated time on America's calendar when we honor the sacrifices of our ancestors: the tireless efforts of women's rights activists like Sojourner Truth, abolitionists like Frederick Douglass, thought leaders like W.E.B Du Bois, movement shakers like Martin Luther King Jr., and voting rights activists like Fannie Lou Hamer.
These leaders, their names are familiar from Black History Month lessons and tributes, worked over centuries to address the country's moral failure to value black lives. From the moment that the first blacks were forcibly removed from West Africa and placed on this soil, we have fought for this country to recognize what God has always affirmed: our humanity.
The figures honored during Black History Month have granted us freedom, the ability to vote, and housing and employment legislation promising equal opportunity. Schools are no longer segregated, we are sitting at the same lunch counters and in the same restaurants as our white brothers and sisters, and we are generally living better lives than our ancestors. The significance of these gains cannot be overstated.
While we must remember the sacrifices of those who came before us, we cannot allow memory to dull us to the present reality. In 2015, it's become all the more important for black people to envision how we will build upon the work of our ancestors. What will our contribution be in a society that continues to struggle with systemic injustice?
Writing for Sojourners, Dominique DuBois Gillard explains how this February marks not only Black History Month, but also Black Future Month:
Black Future Month, a term coined by the new black vanguard, seeks to build upon the robust legacy of our foreparents while refusing to nostalgically rest upon their laurels. Black Future Month affirms our collective history of struggle, resilience, and achievement, while centering our present predicament in all its urgency.
With all of the contributions of black people throughout our nation's history, not to mention having a black man in the highest seat of decision-making authority in this land, many people believe that we live in a post-racial society, or a society where race is no longer a factor in determining our access to opportunities. Some have even questioned the continual need for Black History month.

But then, three years ago today, Trayvon Martin was shot and killed. His death stirred something in America's consciousness and challenged the myth about living in a post-racial nation. And when Jordan Davis, another unarmed black teenager died several months later, the questions rose again. Unfortunately, over the last few years, we have seen more of the same—countless black men, women, and children killed due to police brutality or over-zealous citizenry taking the law into their own hands. 2014 was replete with them—Eric Garner, Dontre Hamilton, John Crawford, Mike Brown, and Tamir Rice.
These tragic occurrences have forced many of us to abandon the idea that America has moved beyond the original sin of racism. They force us to re-examine our history, seeing the Civil Rights Movement as part of our present reality as we continue the centuries' long work of affirming that #blacklivesmatter.
Black History Month, then, isn't just about where we have been; it is also about where are we going. Black History Month is about our future. Black Future Month compels today's generation to lay a vision of who we want to be. As black people, we have the agency and the responsibility to define for ourselves our name, our culture, our interests, our definition of success, our identity—without fear of the white gaze. This visioning, in the way that Habakkuk imagined, is truly prophetic work. As Gillard states, this is why it is so important that we retain the spiritual fervency of our ancestors.
Black Future Month, however, is also about the healing of America's wounds that have left gaping scars on all of our souls. It must also include every racial and cultural category because all of us have been dehumanized in racism's wake. Though racism impacts people of color, immigrants, and indigenous communities in very harmful, visible ways, racism has caused each and every one of us to live in fear of our neighbor and has destroyed relational bonds that are so critical for us to do life well. Love and the pursuit of the common good has suffered, while anxiety and greed thrive.
In the words of Fannie Lou Hamer, "Your freedom is shackled in chains to mine. And until I am free, you are not free either." Or as Desmond Tutu put it, "My humanity is caught up and is inextricably bound up in yours." Black Future Month is about recognizing that if we don't learn to truly exist together, we will perish together. All of us must see ourselves liberated from the lies of racial superiority that our nation's founders told.
And as we work for our collective liberation by prophetically affirming that #blacklivesmatter, we will begin to see glimpses of the Kingdom of God manifested before our very eyes. As we—black, white, native, immigrant and every shade, culture, and ethnicity in between—put in the work to reverse the curse of racism on this land and rebuild the relationships that this destructive typhoon has caused, we will come that much closer to walking in unity with God, self, and other as we anticipate the coming of our Lord.

To attain this future, we must be honest about how we got here in the first place. We have to do some serious truth-telling and myth-busting about our nation's history. We must also support the leadership and vision of those in this movement who are working to lead our nation out of this dark hour. These leaders are primarily young people of color who have the energy, passion, and ingenuity to do what it takes to lead us forward and they must be surrounded with our prayers. And while white people should be a part of and see themselves in this movement, it is critical they not seek to lead it. Instead, they should work in solidarity with people of color, and also work in white communities to raise the level of consciousness around racism.
As people of God, we also have the added responsibility of continually pointing forward to the Kingdom of God. We have a duty to prophetically proclaim the in-breaking rule of God where all lives matter and all lives are restored. In God's Kingdom, racism will not be a reality, and so we must seek to destroy it now. We have to collectively lift our voices to destroy its grip, commanding it to liberate all of those who have been held captive by its lies. We also model before ourselves and before the world, how to treat others with the love, respect, and dignity they deserve taking our key from the one who laid down his life so that all of us could live.
Ebony Adedayo was born in Milwaukee, Wisconsin, and moved to the Twin Cities to attend college. She earned a B.A. in Pastoral Studies from North Central University and a Master of Global and Contextual Studies from Bethel Seminary. A licensed minister, she has served in youth, young adult, and mission's ministries and is passionate about the intersection of faith, justice, and reconciliation. She is the author of Dancing on Hot Coals and Embracing a Holistic Faith: Essays on Biblical Justice and writes at ebonyjohanna.com. You can find her on Twitter as @ebonyjohanna and on Facebook.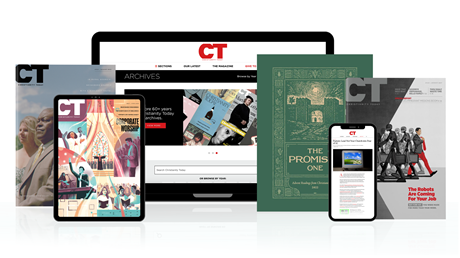 Annual & Monthly subscriptions available.
Print & Digital Issues of CT magazine
Complete access to every article on ChristianityToday.com
Unlimited access to 65+ years of CT's online archives
Member-only special issues
Subscribe
Black Future Month: Why We Choose to Look Ahead
Black Future Month: Why We Choose to Look Ahead