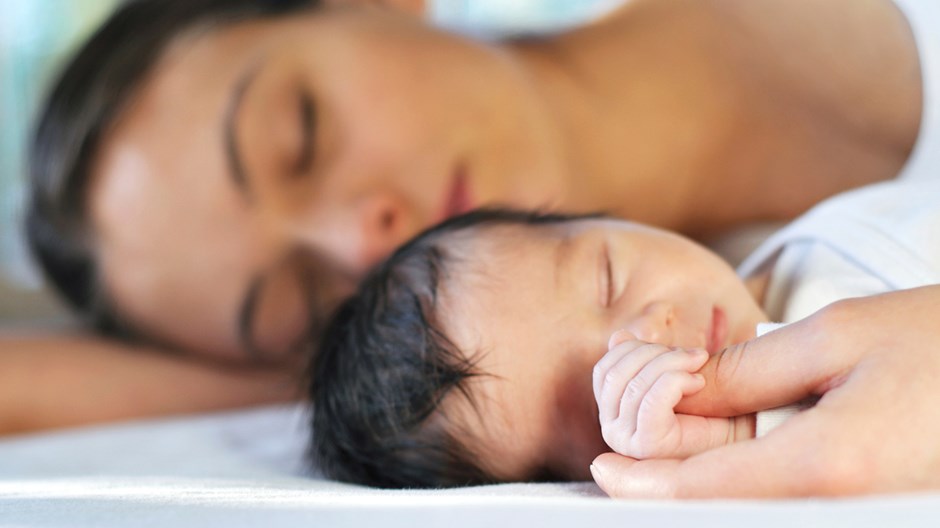 Image: GEBER86 / ISTOCK.COM
As I breastfeed my fourth child—our last—I am savoring it more than in the past. We are beyond the early weeks when nursing is more challenge than enjoyment. Striving for the ever-elusive perfect latch, enduring engorgement, fighting through mastitis, and bearing sleepless nights are behind us now. My baby and I are in an easy rhythm that we both enjoy, and I find myself in a unique position: I'm seeing, clearly, how nursing brings together the physical, emotional, and spiritual to create a connection to God.
This wasn't the case with every season of breastfeeding. With one of my daughters, we struggled through sessions that left us both crying due to her not latching properly and struggling to get any milk, and me being in pain. It was anything but a blissful picture of a mother-child bond. I decided to stop and the accompanying relief was met with feelings of guilt and a sense of failure.
Like all topics related to conceiving, bearing, and mothering children, breastfeeding can prompt reactions of smugness or sadness in women as we compare ourselves to others or to our own ideals. I am learning that the most important aspect of raising my children is trusting God's provision for them rather than my own abilities to do all the "right" things. Breastfed or bottle-fed, my children are his to grow. Nursing is a function of womanhood, but it's not a defining feature. No mother should be judged or made to feel less than because she doesn't breastfeed by choice or circumstance.
Having experienced the lows of difficult breastfeeding, I'm deeply grateful for the highs. I believe the spiritual impressions of this current season of my life are a gift.
The Physical: Our Bodies Point to God
Growing up, my Christian circles seemed to only emphasize the negative aspects of having breasts. From being taught the merits of side hugs in youth group, to hearing a women's ministry leader declare that seeing cleavage was one of the things she finds most offensive, to being given a list of rules about my shirts as a camp counselor to avoid "turning on" the men working with me, the communication was consistent: As a holy woman, you'd better put 'em away. Your breasts are a source of potential sin and nothing more.
But in Scripture, a woman's breasts are seen as a source of life and care, and breastfeeding is portrayed as wholesome, feminine, and redemptive. Paul used a breastfeeding woman as a powerful representation of provision and well-being: "Just as a nursing mother cares for her children, so we cared for you" (1 Thessalonians 2:7–8, NIV). Isaiah compared Jerusalem metaphorically to a nursing mother: "For you will nurse and be satisfied at her comforting breasts; you will drink deeply and delight in her overflowing abundance" (66:11, NIV).
Considering the positive biblical portrayal of a nursing woman and her body, I have begun to feel free from the shameful sentiment I've carried for years: that my female form is unspiritual at best or sinful at worst. I now view my body, even beyond the context of nursing, as a conduit for truth instead of a source of humiliation. "The body is so powerful, and at its best so very good," Tara Owens affirms in her book Embracing the Body: Finding God in Our Flesh and Bone, "that it forms and shapes our views of ourselves, others, and God."
Our bodies can communicate our deepest emotional connections in a tactile way, whether that be the tenderness of holding the hand of a dying person, the comfort of a hug, or the intimacy of sex. Bodies play an important role in giving and receiving love. "The ecstasy and joy of sex is supposed to be a foretaste of the complete ecstasy and joy of total union with Christ," Tim Keller says.
Not unlike sex, the intimacy of nursing is a model of God's care and intended relationship with us. Nursing women, as well as the church at large, can be encouraged by this physical representation of the connection he desires and the love he has displayed. God showed his own willingness to love humanity "skin-to-skin" when the Word became flesh (John 1:14).
The Emotional: Longing for Him
Isaiah 49:15 rhetorically asks, "Can a mother forget her nursing child? Can she feel no love for the child she has borne?" For me, the answer is "Not at all!" Motherhood and nursing take over so much of my thought life and seep into my daily actions. In selecting an outfit, my main consideration is how easily I can access my chest to nurse. When I leave my baby, an internal clock sends me anxiously scurrying back home in time for the next feeding. I have no problem consuming the additional calories required so my body has the energy it needs to keep producing milk. My entire being is involved in providing myself to meet my baby's needs.
Likewise, my baby has eyes only for me. When my husband gets our son out of his crib in the morning, he enjoys a giant grin aimed at him . . . until the baby senses my presence. He will not settle for anyone other than the source of his nutrition and comfort. He captures me with his desperate stare, longing to get into my arms and nurse. He makes soft "Mmmm" sounds, knowing what is coming. There is an emotional connection between us; I happily provide what he needs, and he longs for it.
As humans, we are like the nursing infants, and God our source of provision. He is our manna—our everything. He provides us with nutritious and enjoyable sustenance. He wants to nurture us and to give us a place of safety. He desires us and wants us to have eyes only for him, to long for him with a deep emotional need like a baby craving its place at its mother's breast.
The Spiritual: Rest in Him
As I gently rock my nursing child back and forth, sometimes he stops and puts his hand on my face, pulls my hair, or babbles an incomprehensible string of sounds. As much as he enjoys the physical and emotional aspects of nursing, there's more to it. Ongoing time spent in each other's company allows us time to know each other more deeply and to delight in that intimacy.
Unlike my baby, I often forgo connection for production. I'm programmed to want to do things for God instead of seeking to know him more. It is hard for my Type-A self to value moments of stillness with God. Sometimes when I'm "stuck" feeding my infant, I feel like I'm putting "real ministry" on hold, biding my time until I get back to work.
The tender Shepherd gently soothes my angst. He calls me to himself—to pull me close to his bosom and let me rest in his presence where I can know and delight in him (Isaiah 40:11).
In His Presence
Breastfeeding has given me fresh insight into my relationship with God. I've learned that my body, which can often be a source of shame for women, is meant for good and that it's a reflection of Christ. Through the mutual emotional attachment with my son, I further understand how God pursues us and wants us to long for his sustenance, dependent on him as a baby is on his mother. If we will take the time in quiet stillness, we can know him better and experience more fully the joy of being in his presence.
Heidi Wheeler gets excited about finding God in the everyday. She is a member of the Redbud Writer's Guild and blogs at TheBlessedNest.com. Connect with her on Facebook or Twitter at @TheBlessedNest.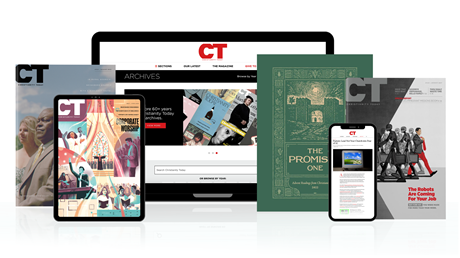 Annual & Monthly subscriptions available.
Print & Digital Issues of CT magazine
Complete access to every article on ChristianityToday.com
Unlimited access to 65+ years of CT's online archives
Member-only special issues
Subscribe
What Breastfeeding Is Teaching Me About God
What Breastfeeding Is Teaching Me About God