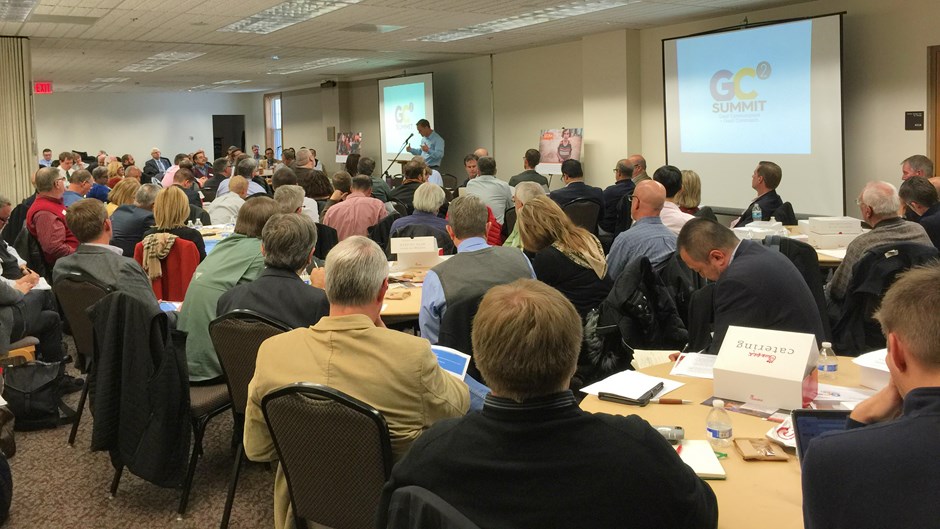 More than 100 evangelical leaders gathered today at the Billy Graham Center for Evangelism (BGCE) at Wheaton College to discuss how American Christians can best respond to the current refugee crisis. Convened by the BGCE and the college's Humanitarian Disaster Institute, organizers of the GC2 Summit released the following statement:
Impacting nearly 60 million people, the global refugee emergency is a humanitarian crisis of unprecedented size. Never have so many people been recorded as being displaced, put in danger, and sent on the move. In Syria alone, more than 13 million children and their parents need humanitarian aid. Nearly 4.4 million have been forced to flee to neighboring countries for safety.
Moments like these are when Christians cannot remain silent and still. In light of this crisis, we commit ourselves and our churches to actively care for and minister to global refugees with mercy and compassion, both here and abroad, based on God's compelling concern for all people in need and especially refugees.
In light of these concerns, we affirm the following:
Refugees possess the image of God and, as such, are infinitely valuable to God and to us.
We are commanded to love our neighbor, and it is our privilege to love refugees.
As Christians, we must care sacrificially for the refugee, the foreigner, and the stranger.
We will motivate and prepare our churches and movements to care for refugees.
We will not be motivated by fear but by love for God and others.
Christians are called to grace-filled and humble speech about this issue.
In light of these Christian principles, we cannot allow voices of fear to dominate. Instead, we commit to actions of love and compassion for refugees who have been admitted into our nation(s) in refugee status.
We acknowledge that there are genuine security concerns and encourage governments to be stewards of safety, but we also observe that choosing to come to North America as refugees would be among the least effective ways for those who intend to do us harm.
So, as governments oversee matters of security, we will care for the hurting, calling Christians to embrace refugees through their denomination, congregation, or other nonprofits by providing for immediate and long-term needs, such as housing, food, clothing, employment, English-language classes, and schooling for children.
We distinguish that the refugees fleeing this violence are not our enemies; they are victims. We call for Christians to support ministries showing the love of Jesus to the most vulnerable, those in desperate need, and the hurting. This is what Jesus did; he came to the hurting and brought peace to those in despair.
Critical moments like these are opportunities for us to be like Jesus, showing and sharing his love to the hurting and the vulnerable in the midst of this global crisis. Thus we declare that we care, we are responding because our allegiance is to Jesus, and we seek to be more like him, emulating his compassionate care for the most vulnerable.
Signatories:
Ed Stetzer, Executive Director of LifeWay Research
Rich Stearns, President of World Vision
Stephan Bauman, President & CEO of World Relief
Jo Anne Lyon, General Superintendent of The Wesleyan Church
Frank Page, CEO of the Executive Committee of the Southern Baptist Convention
Alton Garrison, Assistant General Superintendent of the Assemblies of God
Jamie Aten, Director of the Humanitarian Disaster Institute
Sue Elworth, Vice President of Development, Marketing & Communications of the Willow Creek Association
Paul Ericksen, Interim Executive Director of The Billy Graham Center for Evangelism
Jenny Yang, Vice President of Advocacy & Policy of World Relief
Amanda Bowman, Director of Church Mobilization of World Vision
Micah Fries, Vice President of LifeWay Research
*Organizations are for identification purposes only.
For theological foundations and footnotes, click here. GC2 invites others to sign the declaration and learn more about its January 20 summit.
Additional signatories:
Kimberly

Reisman

West Lafayette

Indiana

Executive Director

World Methodist Evangelism

David

Crabb

Minneapolis

MN

Co-founder

The Gospel Fund

Matthew

Soerens

Aurora

IL

U.S. Director of Church Mobilization

World Relief

Joshua

Turansky

Orange

CA

Pastor

Calvary Chapel

Soong-Chan

Rah

Chicago

Il

Professor

North Park Theological Seminary

Keelan

Cook

Wake Forest

NC

Urban Resource Coordinator

Southeastern Baptist Theological Seminary

Beth

Cossin

Fishers

IN

Director

Wesleyan Justice Network, Wesleyan Church

Randy

Littlefield

Wichita

Kansas

Assoc Suppperintendent Multiplication Ministries

Evangelical Friends Church

Matt

Bennett

Oklahoma City

Oklahoma

Director

People to People Ministries

Nicholas

Kersten

Milton

WI

Director of Education & History

Seventh Day Baptist General Conference of US & Canada

Tony

Burrell

Hammond

IN

Executive Director

The Welcome Network

Todd

Unzicker

Durham

NC

Pastor of Missions

The Summit Church

Ron

Hamilton

Woodbury

MN

Conference Minister

CCCC

Laura

Truax

Chicago

Il

Senior pastor

LaSalle Street Church

Alejandro

Mandes

Minneapolis

MN

National Director of Immigrant Mission

The Evangelical Free Church of America

Chris

McElwee

West Chicago

IL

Pastor of Local Impact

Wheaton Bible Church

Sarah

Blumenshine

Boston

MA

Co-Director, Greater Boston Refugee Ministry

Emmanuel Gospel Center

Tom

De Vries

Grand Rapids

MIchigan

General Secretary

Reformed Church in America

roger

hernandez

lawrenceville

ga

Director

Seventh-day Adventist

Scott

Olson

Elgin

Illinois

President & CEO

International Teams

Bill

Schuit

Denville

NJ

Global Ministries Director

Liebenzell USA

Steve

Jones

Fort Wayne

In

President

The Missionary Church

Matt

McCormick

Fort-Liberte

Haiti

Partner

Paulos Group

Paul

Nethercott

Carol Stream

Illinois

Missionary-Filmmaker

TEAM

Peter

Howard

Washington DC

DC

Senior Director, Emergency Response

Food for the Hungry

Stephen

Offutt

Wilmore

Ky

Professor of Development Studies

Asbury Theological Seminary

David

Drury

Indianapolis

IN

chief of staff

The Wesleyan Church

Roger

Sandberg

Portland

Oregon

Director of Emergency Relief & Global Security

Medical Teams International

Duane

Brown

Wilmore

KY

Senior Director Church Ministry

The Mission Society

Paco

Amador

Chicago

IL

Pastor

New Life Community Church

JR

Rozko

Elgin

IL

Co-Director

Missio Alliance

Phil

Linton

Northville

MIchigan

World Outreach Director

Evangelical Presbyterian Church

Levi

Velasco

Wheaton

IL

President

Global Intercultural Services

Steve

Haas

Tacoma

WA

Chief Catalyst

World Vision

Diane

Velasco

Wheaton

IL

Mrs.

Global Intercultural Services - GLINTS

Nicole

Watts

Syracuse

NY

Executive Director

Hopeprint

Scott

Gustafson

Grand Rapids

MI

Middle East Director

Purpose Global Strategies

Brian

Stiller

Toronto

Ontario Canada

Global Ambassador

World Evangekcal Alliance

Mariam

Varghese

Pompano beach

Fl

VP of Ministry Operations

OneHope

Earl

James

New Brunswick

NJ

Coordinator for Missional Mosaic

Reformed Church in America

Rick

Kingham

Bedford

TX

President

The Center For Glocal Leadership

Mike

Young

Rockford

IL

Regional VP

Kids around the world

Sam

George

Vernon Hills

IL

Executive Director

Parivar International

Bob

Bouwer

Dyer

Indiana

Sr Pastor

Faith Church (RCA)

Vernon

Brewer

Forest

VA

President

World Help

Noel

Yeatts

Forest

VA

Vice President

World Help

AJ

Thomas

Bangor

ME

Rev.

Pathway Wesleyan Church

Brian

Kaylor

Jefferson City

Missouri

Generational Engagement Team Leader

Churchnet

Michael

Wear

Reston

VA

Founder

Public Square Strategies LLC

Darien

Gabriel

Summerville

Sc

Pastor

Grace christian fellowship

Edward

Smither

Columbia

SC

Professor and Dean

Columbia International University

Jonathan

Opgenorth

Orange City

Iowa

Senior Pastor

Trinity Reformed Church

Robert

Hocutt Jr

Greensboro

NC

Program Coordinator

The 5:14 Initiative

Matthew

Terrill

Boston

MA

N/A

Aletheia Church

Tim

McGhee

Powell

Tennessee

Elder for Missions

First Baptist Church, Powell

Tom

Albinson

Minneapolis

MN

President

International Association for Refugees (IAFR)

Josh

Branum

Clarksville

Tennessee

Associate Pastor of Missions

Living Hope Baptist Church

Paul

Fries

Richland Center

Wisconsin

President

Minnesota-Wisconsin Baptist Convention

Ginny

Thompson

Austin

Texas

N/A

N/A

Rob

Clements

Orono

ON

Director

Clements Publishing Group Inc.

Joel

Richardson

Author, Speaker, Film-maker

JoelsTrumpet.com

David

Atwell

Indianapolis

Indiana

Editor

Redeeming Culture

Timothy

Chan

Newark

California

Elder

IMprint Church of Fremont

Brantley

Gasaway

Lewisburg

PA

Associate Professor

Bucknell University

Matt

Stacy

Atlanta

Georgia

Lead Planter

Tapestry Church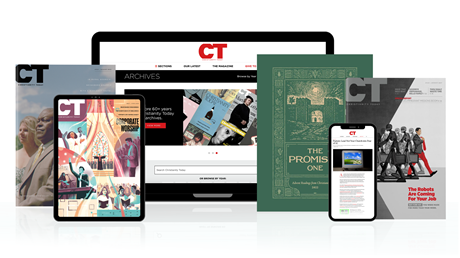 Annual & Monthly subscriptions available.
Print & Digital Issues of CT magazine
Complete access to every article on ChristianityToday.com
Unlimited access to 65+ years of CT's online archives
Member-only special issues
Subscribe
Caring for Refugees: A Declaration of Evangelical Response
Caring for Refugees: A Declaration of Evangelical Response