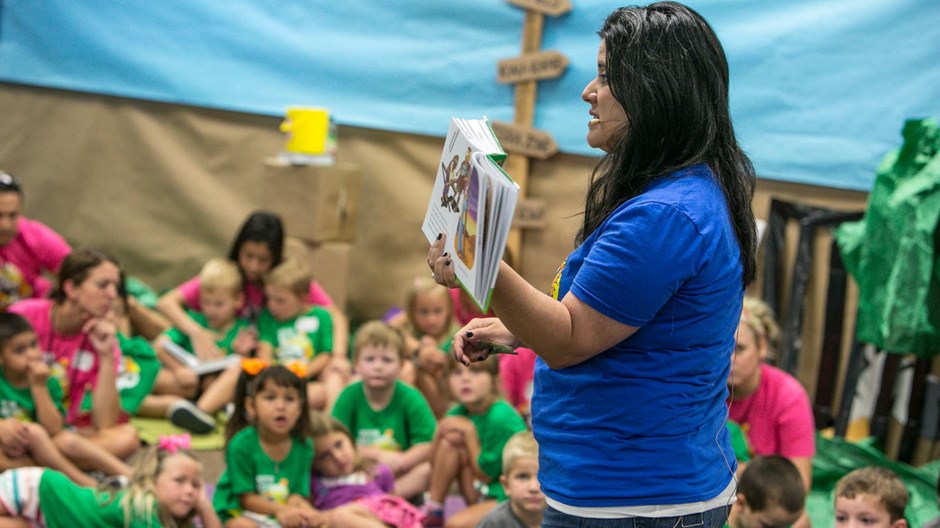 Image: CBC / Flickr
When Elizabeth Esther looked into Vacation Bible School at the church closest to her home in Orange County, California, she was disappointed to discover it cost $40 per kid—too much for her big family.
The Catholic mom and blogger instead found a free program and then tweeted her gratitude: "A BIG THANK YOU to all the churches out there offering free VBS for kids this summer! As a mom of five, it makes ALL the difference!"
While most congregations offer VBS at no cost, organizers can easily become overwhelmed by demand. Not only are fewer programs available for a growing number of unchurched families—about 1 in 6 churches offering VBS in the '90s dropped it by 2012, according to Barna Research—parents now regularly enroll kids in multiple Vacation Bible Schools each summer. That puts more pressure on churches to do something unique from the congregration up the street.
Especially in cities with a booming VBS circuit, a nominal fee ($5–$25) can discourage no-shows, and a bit more ($30–$75) can offset the price of food and new materials. Churches that charge typically offer scholarship options and discounts for families enrolling multiple kids.
"That's not real new," said Dorothy Linthicum at the Center for the Ministry of Teaching at Virginia Theological Seminary. "Parents sign up for lots of stuff, and when you have to pay $20, you show up," she said. "But it doesn't begin to pay for what it actually costs."
The bill for a VBS program varies depending on attendance, existing church resources, and how elaborate the activities are. While larger churches can easily spend $10,000-plus, some rely on donations, volunteers, and borrowed curricula to plan a small-scale program for a few hundred.
This summer, First Presbyterian Church of Orlando put on an archeology-themed study of Joseph called "The Big Dig." Because the program was developed in-house, organizers spent more on music licensing, T-shirts, and supplies for their 300–400 students than if they had used a kit with ready-made lessons.
The church also had to charge more than ever before: $50 a kid. Demand for scholarships rose enough that they are considering dropping the price next year, said Sarah Savage, director of children's ministry.
But organizers agreed it was worth the extra effort to create a curriculum that would serve students at different levels. "We have children who don't attend church, and they may just walk away with the Bible stories," said Savage. And for students who already know the stories, "it also let them go a little deeper, getting into the details of Joseph's life and how it paralleled Jesus'."
At Germ­­­­­antown Baptist Church in Memphis, enrollment swelled to a record 800 students this year. For its free VBS—using the popular themed curricula from LifeWay Christian Resources—the church welcomes kids from other congregations, extends invites to nearby daycare centers, and even performs VBS "previews" in neighboring apartment complexes in hopes of reaching new families.
"We will take however many people we can bring," said pastor Michael Hull, who oversees ministry to children and young families. "In the Memphis area, in the Bible Belt, there's a lot of VBS-hopping, and we're grateful for that. We'll take any chance to share the gospel with kids."
This evangelistic focus keeps the majority of congregations from charging for VBS, said Jerry Wooley, LifeWay's VBS ministry specialist. "A lot of churches look at their VBS not in terms of dollars and cents, but in terms of investment into the mission," he said. Last year, churches using LifeWay materials enrolled nearly 2.6 million students. In his 20 years working with VBS, Wooley said he's never been to a Vacation Bible School that charged a fee.
Many churches have upgraded to online registration, and some develop smartphone apps for kids to access materials at home. But for the most part, VBS still centers on the staples: skits, crafts, snacks, and Bible stories. "I don't feel too much pressure to go high-tech," said Cathrine Osthimer, children's ministry director at Meadowlark Church in San Marcos, California, where the weeklong VBS program costs $45. "They're singing the songs and doing their performance, and the parents are thrilled."
Rather than spending more on the bells and whistles, churches have adopted a greater focus on mission. Wooley at LifeWay noted that more programs are incorporating outreach projects into VBS week, such as collecting items for Samaritan's Purse or Operation Christmas Child.
St. Paul's Episcopal Church in Pittsburgh planned this summer's Vacation Bible Camp around the church's community garden and the teachings of Saint Francis. (One perk of the $20 enrollment fee, according to children's ministry director Lisa Brown, was that campers could prepare healthy food—using fresh produce and some items from the garden—rather than cheaper, packaged snacks.)
Brentwood Baptist Church in Tennessee has shifted its VBS away from crafts—which cost them thousands of dollars in the past—to activities more central to the gospel message, said discipleship minister Steve Layton. "For example, this year we were able to have a Skype conversation with one of our student missionaries who was on the field in Vancouver," said Layton, by email. "The children not only were taught about missions, they talked with a missionary to understand the work they are doing on a daily basis."
The Nashville-area megachurch hosted nearly 2,000 VBS students over five campuses. Their program is free, and Layton said this summer's participants donated more than $7,000 to missions.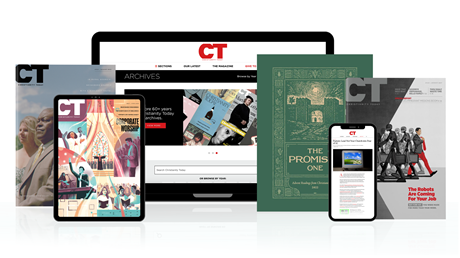 Annual & Monthly subscriptions available.
Print & Digital Issues of CT magazine
Complete access to every article on ChristianityToday.com
Unlimited access to 65+ years of CT's online archives
Member-only special issues
Subscribe
Why Some Churches Put a Price on VBS
Why Some Churches Put a Price on VBS