true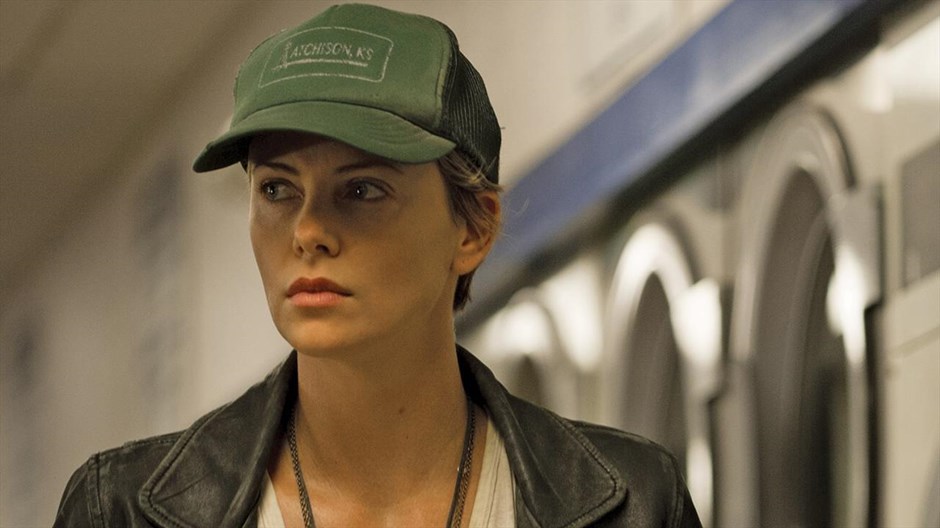 Image: A24
Image: A24
Dark Places wants to be a movie about forgiveness. It comes close to asking some big questions, like these: How do we acknowledge the past while living in the present? How do we forgive ourselves for past mistakes without running from the consequences?
Instead, it's a fairly standard murder mystery with some good acting and an ending that comes out of nowhere.
Libby Day (played as an adult by Charlize Theron) is an unreliable narrator, but not intentionally. As a child (played by Sterling Jerins) she was the only survivor of a massacre that left her mother and two sisters dead in the middle of the night at their home in rural Kansas. Young Libby testified that she witnessed her brother, Ben (played as a teen by Tye Sheridan and an adult by Corey Stoll), commit the murders. Her testimony (and his reputation in the small-town community) sent Ben to prison.
Nearly 30 years later, Libby is still trapped in that "dark place" in her past, both unable to confront her memories and paralyzed from moving on. She literally lives on her identity as the famous little girl whose family was killed, profiting from the interest of strangers.
But now that she's aging out of public interest, Libby is warned she needs to grow up and get a job. Instead, she finds a hobby group called the "Kill Club" composed of people who like to investigate cold murder mysteries. They are willing to pay Libby money to help them access old clues. Lyle (Nicholas Hoult) becomes Libby's unofficial boss, sounding board and something of a supportive fill-in brother on her journey.
It's an innovative set-up for a mystery but not quite enough to overcome the flaws of the story.
Image: A24
Based on a novel by Gillian Flynn, Dark Places shows some signs of Flynn's later work in Gone Girl—it's set in the American Midwest, and dwells on the effects of economic depression. Flynn wrote the script for Gone Girl, but she didn't write this one, and it shows. As both novel and movie, DarkPlaces is inferior to GoneGirl. Screenwriter and director Gillian Paquet-Brenner keeps the tension high, and the story's different strands are easy to follow as they move toward an admittedly unbelievable conclusion (taken directly from the book).
In the novel, however, Flynn spends more time explaining why Libby's testimony sent Ben to prison, and how the systemic problems of the community shaped the lives of the Day family and contributed to the injustice of Ben's conviction. This film largely skips over those.
Flynn's vision of small-town Kansas and Missouri (she—like me—is native to the area around Kansas City) is ominous, especially when that area is now popularly characterized by news stories about racist law enforcement and botched rape investigations. It is not as hard to believe that the system is broken in small towns where the law is a matter of good-old-boy enforcement. The plot is packed with red herrings and people who are inexplicably crazy, since apparently in Flynn's Midwest, there are teenagers who have nothing better to do than get high and kill cattle. (To be fair, this might be true—but it's hardly common.)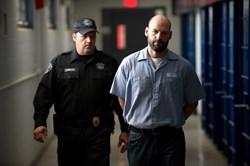 Image: A24
Unfortunately, the movie confuses solving the mystery with resolving Libby's trauma. "You think once you find truth you'll find peace—somehow that'll fix you," one character tells Libby. But Libby's mental and emotional prison is not solely composed of her unreliable memories about what happened the night her family was killed. So it's unclear where she finds the peace she does seem to have at the end of the movie. Her brother, Ben, is in a prison composed of bars and seems to have found a mysterious peace as well. "You found Jesus in there?" Libby asks Ben through the prison barrier. He scoffs.
When Libby returns to her family farm at the end of the movie, it is bathed in sunshine. This seems to suggest that the darkness surrounding her childhood might have been part of her unreliable memories. Or perhaps, since she's finally taken off the hat she hid under most of the movie (only Theron could pull off wearing a ballcap and still look beautiful), it is meant to symbolize how much more light she's letting into her life.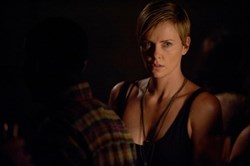 Image: A24
"Ben learned something in his prison I never learned in mine: Forgiveness," Libby narrates. It is unclear how he learned it, or whether—or how—Libby can learn how to forgive as well.
Caveat Spectator
Dark Places is rated R for some disturbing violence, language, drug use, and sexual content. This is an appropriately named movie: It deals with murder, violence, Satan worship, child molestation, drug use, and domestic abuse. A woman is stabbed and then shot. Several characters strike others. Two children are killed violently (one shot and the other strangled). Teenagers have sex, drink, snort drugs, pray to "Satan," and kill animals. A young girl accuses an older boy of sexual abuse. Strong language is used, including by a father in front of his children about their mother. A conversation takes place in a strip club. Ultimately, the events that actually took place the night Libby's family was murdered are arguably darker than the ones she remembered.
Alicia Cohn is a regular contributor to Christianity Today's Her.meneutics and freelance writer based in Denver. She tweets @aliciacohn.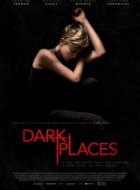 Browse All Movie Reviews By: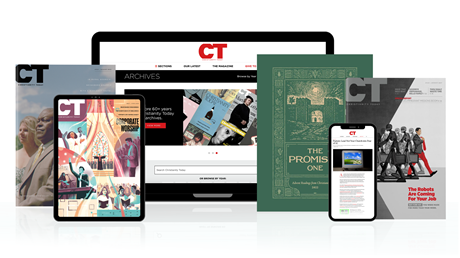 Annual & Monthly subscriptions available.
Print & Digital Issues of CT magazine
Complete access to every article on ChristianityToday.com
Unlimited access to 65+ years of CT's online archives
Member-only special issues
Subscribe
Dark Places
Dark Places