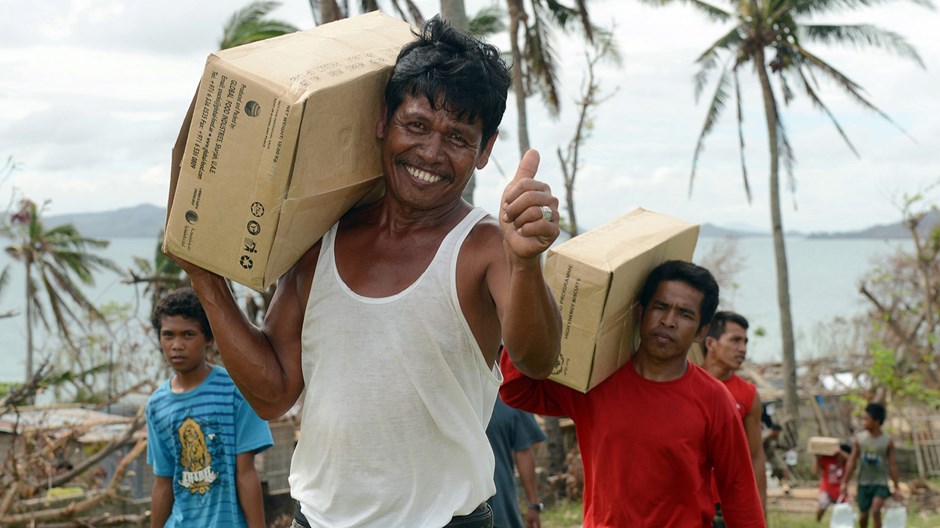 Image: UK Ministry of Defence / Flickr
Top Christian leaders in the Philippines are sounding the alarm that a "deeply entrenched" culture of corruption is undermining the nation and its recovery from the Haiyan super-typhoon that killed more than 6,200 people on November 8.
"We join the sustained clamor of the people to end the deeply entrenched culture of graft, corruption, and patronage in our political system," said the presidents of four leading colleges and universities in a February 12 statement. They represent the University of the Philippines, Miriam College, De La Salle University, and Ateneo de Manila.
Corruption and the extensive system of political patronage has been an enormous social ill in the Philippines for decades. But post-disaster, the influx of more than $300 million in international aid and the lack of results on the ground have triggered a public uproar.
Since the November 8 disaster, many church leaders have spoken out against corruption, including the influential Philippine Council of Evangelical Churches (PCEC). "What is God telling us at this time? This is a wakeup call when it comes to corruption," said Bishop Efraim Tendero, national director of PCEC, in an interview with CT.
"Christianity is not so deep. Philippines is known as the only Christian nation in Asia, but it is also regarded as the most corrupt nation in this region of the world. How can Christianity and corruption go together? The answer is the great majority of our people who call themselves Christians are nominal."
At the turn of the New Year, many more influential voices have joined the chorus, which signals deepening unhappiness with the government. On February 14, survivors of the Haiyan typhoon (known locally as Yolanda) marked the 100th day since the disaster with protests, charging the government with inaction and defaulting on promises.
"One wonders where all that aid has gone if one views the reality on the ground," said Karl Gaspar, a Redemptorist missionary to local news media in Tacloban City, one of the most heavily damaged communities.
Another leader, Dann Pantoja, a Mennonite from Davao City who is associated with the PeaceBuilders Community, has used social media since Haiyan to speak out for "radical transformation" in the Philippines by ending the "pork barrel system." In one recent demonstration, 12,000 people marched to protest the Philippine government's response, which they say falls far short of meeting their needs.
"This oligarch-controlled, patronage political system plays an important part in slowing down, if not utterly neglecting, the rehabilitation and rebuilding of the Haiyan-affected areas," said Pantoja in an email interview with CT. "Faith-based groups do not have a better track record in resisting corruption, especially those that are pork barrel fund-related. We have been advocating against the use of pork barrel funds by evangelical [and] Pentecostal Christians."
On Saturday, February 15, Iglesia ni Cristo, an independent Christian sect, sponsored a record-breaking fundraiser for reconstruction of homes and workplaces. An official with Guinness World Records certified that 175,509 church members took part in the walk in Manila, setting a record for a charity walk. Similar walks, linked to Iglesia ni Cristo, took place 28 nations, setting another record of 519,221 for a charity walk in multiple locations.
Back in December, Philippine President Benigno Aquino, who says his administration has cracked down on official corruption, announced the "Build Back Better" campaign. This is his government's primary plan for disaster recovery and it has a multibillion-dollar budget for housing and infrastructure repair. New dwellings, called "bunkhouses," are key part of this effort.
But residents of hard-hit coastal neighborhoods are unhappy that the government has created a coastal "no build zone," where their homes and livelihoods once existed. Survivors also demand that the government deliver on its promise of $1,000 cash assistance to each survivor family.
Many experts now believe it will take a decade or more for a full recovery in the communities hit hardest. The most powerful typhoon to make landfall had winds in excess of 190 miles per hour. About 1.1 million dwellings were destroyed or heavily damaged, 30,000 fishing boats damaged, and 33 million coconut trees downed. By one estimate, the storm and its aftermath harmed 11 million people and a full recovery will cost $8 billion. As recently as January, crews were still recovering bodies. More than 1,700 remain missing.
Glimmers of Light
Among faith-based agencies, a different picture is emerging. First, there are examples of progress with immediate relief. Habitat for Humanity Philippines in mid-February, for example, broke ground on a major rebuilding project in north Cebu. PCEC's iHelp initiative has plans to distribute shelter repair kits and construct 30,000 homes if sufficient funds can be raised.
Second, significant efforts at long-term preparedness are underway—and have been even before Haiyan. In speaking with CT, Christian leaders said they had just finished a major disaster-training conference seven weeks before the deadly cyclone hit. As a result of the conference, Christian leaders created the Evangelical Disaster Response Network.
For survivors, creation of this network 49 days before the typhoon was a miracle-like event. Christian leaders realize the damage might have been worse if they had not been made ready before November 8. "It was part of the preparation of God and we thank him," said Bishop Tendero. "Immediately after the typhoon, I asked, 'Lord, why?' I don't have answers, but I prayed, 'Lord, enable us, increase our capacity to be able to respond to these people in great suffering.' "
More than a year earlier, Jamie Aten and David Boan, co-founders of the Humanitarian Disaster Institute, based at Wheaton College, Bishop Tendero, Micah Network, and others laid the groundwork for the September 2013 conference. They selected Philippines for its accessibility, but also because it is the third most at-risk nation for disaster. In an average year, 26 typhoon-size storms sweep across the nation's 7,100 islands.
Leaders from Philippines, United States, and 15 other nations gathered at a conference center for training on how churches can expand their role before, during, and after a disaster. In creating the disaster response network, they wrote and signed "A Commitment to Solidarity."
Right now, the new response network in the Philippines meets weekly to coordinate programs in the disaster zone. "Before the typhoon we were having this problem of corruption, problem of biblical living." said Bishop Tendero. "Our battle cry is seeing the church become an agent of transformation in our community and we are seeing that happen."
Pantoja told CT, "The American church should continue to send funds through faith-based groups who have not involved themselves in the electoral politics in the Philippines. Each sending body should have a clear memorandum of agreement with their receiving-distributing partner. Maintain an attitude of equal partnership, humility, and servant spirit."
In June at Wheaton College, the Humanitarian Disaster Institute will hold another conference on disaster ministry.
You can follow Timothy C. Morgan on Twitter @tmorgan815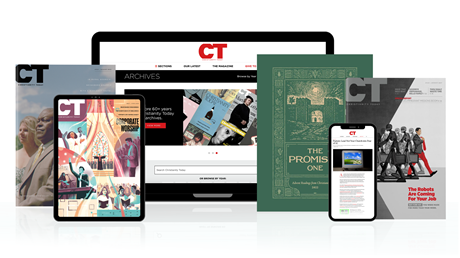 Annual & Monthly subscriptions available.
Print & Digital Issues of CT magazine
Complete access to every article on ChristianityToday.com
Unlimited access to 65+ years of CT's online archives
Member-only special issues
Subscribe
Show Us the Relief Money!
Show Us the Relief Money!