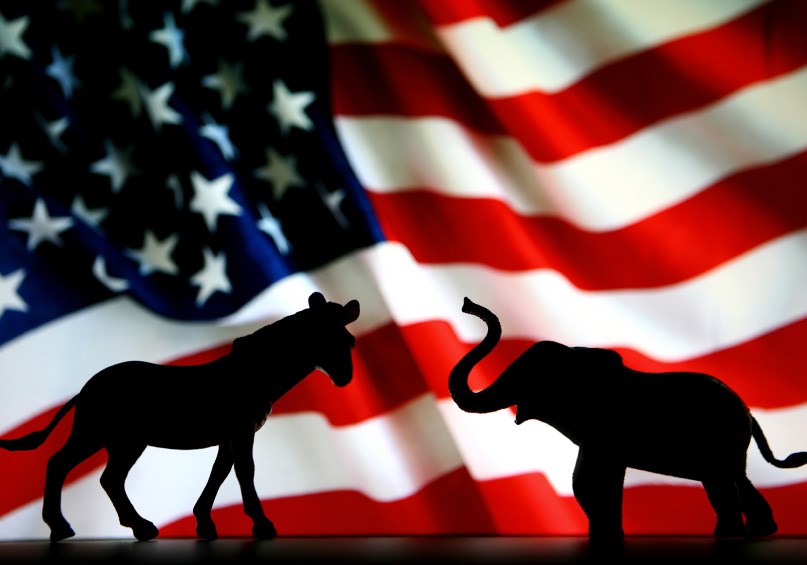 America is hurting today. Our political system has always had its divisions, but our embrace of plurality and democracy seems to be breaking down. We're giving way to gridlock between right and left, Fox and MSNBC, red and blue. Weeks into a government shutdown, our situation has become impossible to ignore, both in our homes and across the world.
These symptoms point to a problem that runs deep into the fabric of our society. In my office, in my playgroup, and on my Facebook feed, angry people toss around stereotypes and call names; folks point around wildly, oblivious to the plank in their own eyes.
As a nation we sling so much mud, we can't even see the facts. Mud covers and clouds our friendships, our neighbors, our families...and sadly, our churches. I see no less hateful filth spewing from the mouths of Christians than from the mainstream. Whether our faith points us politically right or left, we sling the ideological mud with Christ's name on our lips.
Without a doubt, Jesus' teachings have deep ethical and political implications. No wonder when we internalize his ways, we become passionate about social issues. Far too often, our words and tactics mimic those of our political party, and so rarely mimic Christ's own. As a Body we may not agree on many things, but Jesus' instructions for following him offer relevant guidelines for our political conversations. We need to stop overlooking them.
For better or for worse, our two-party system offers a limited framework and sets of ideologies from which we can work. But we are not first and foremost citizens of America. We are first and foremost citizens of the Kingdom of Heaven. We pledge allegiance not to the flag, but to Christ's body, broken for the healing of the world.
For a moment let's not point fingers at either party, or ask whose fault this is or whose agenda we should support or tear down. Instead, let's point the finger at Jesus and ask ourselves, What does it mean to pursue the peace of Christ during a time of national political discord? How are we to behave in a conversation that is so deeply divided? What difference does following Christ make in this dilemma?
When I asked myself those questions, I found a starting place in Ephesians 4. The NIV gives this section of Paul's letter the heading "Unity and Maturity in the Body of Christ." Yes, that sounds like what we are looking for, a way to respond with unity and maturity to political differences, inside and outside the church.
First, Paul urges his readers to "live a life worthy of the calling you have received. Be completely humble and gentle; be patient, bearing with one another in love. Make every effort to keep the unity of the Spirit through the bond of peace" (Eph. 4:1-3). He goes on to explain that members of the Church will equip and build each other up, into unity, and that we will speak the truth in love, as each part does its work for the whole. Why? Because, Paul tells us, there is one body, one spirit, one Lord. There is one hope to which we were called…and this hope does not limit itself to wearing red or blue.
The chapter ends with this exhortation: "Do not let any unwholesome talk come out of your mouths, but only what is helpful for building others up according to their needs, that it may benefit those who listen. And do not grieve the Holy Spirit of God, with whom you were sealed for the day of redemption. Get rid of all bitterness, rage and anger, brawling and slander, along with every form of malice. Be kind and compassionate to one another, forgiving each other, just as in Christ God forgave you" (Eph. 4:29-32).
It seems too good to be true, but it's in our power to submit to Paul's command here. All who claim Jesus as Lord must try to put aside any bitterness, rage, anger, and slander. With God's help, we must enter this conversation with unwavering humility, gentleness, patience, peace, and love, as we are called. God's ethics don't rely on anger and slander. His justice can't come about through rage and bitterness.
If the host of our cable news show claims to be on God's side but does not resemble this passage, we should think twice. When we are posting to Facebook and do not take this instruction to heart, we should feel uncomfortable. As Ed Stetzer recently pointed out, when we as Christians add our words to public spaces, our top priority should be to uplift Jesus' agenda, not that of a political party.
With a two party system (and some might say a two-party media), it is inevitable that Christian brothers and sisters will disagree politically. But this disagreement must not become disunity. It should be clear to our neighbors inside and outside the faith that for Christians there are different and powerful rules for dialogue. We should be known for our agility in maneuvering through hard issues with love, wisdom, and solidarity. We must humbly serve those who disagree with us. We ought to make quite certain that the information and accusations we entertain are truthful. We must bring grace and understanding to the table rather than polarizing stereotypes.
Achieving unity in Washington and the media is worth working towards, but achieving unity in the body of Christ is non-negotiable. During this time of social brokenness we can use our words to reflect a political party or the Servant King. We cannot allow ourselves to be discipled by any political system if doing so requires that we overlook the clear and plentiful instructions towards unity, maturity, gentleness, truth, and love. My prayer is that we will wake up and bend our knees to him, before his precious name is lost in all this mud.
Catherine McNiel writes to open eyes to the creative and redemptive work of God in our daily lives. She is striving to see beauty, learning to expand her perspective, and praying to keep her eyes and heart open. She is a member of the Redbuds Writer's Guild, contributes to several sites, and blogs at catherinemcniel.com.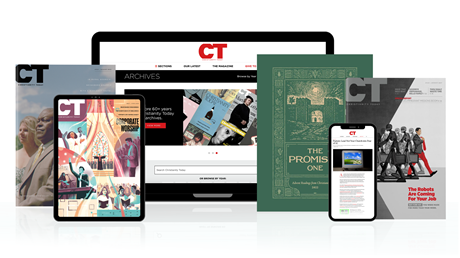 Annual & Monthly subscriptions available.
Print & Digital Issues of CT magazine
Complete access to every article on ChristianityToday.com
Unlimited access to 65+ years of CT's online archives
Member-only special issues
Subscribe
Believers in the Midst of a Political Breakdown
Believers in the Midst of a Political Breakdown